Customer stories and inspiration
Each business using Vestd is unique, so are the ways they use their shares to achieve their business goals.
Seccl
What's the business?
Seccl is rebuilding the infrastructure of investments and advice, building technology and providing outsourced custody services for the wealth management industry.
How does the team use Vestd?
Vestd allowed us to manage the scheme ourselves rather than requiring a third party legal or accountancy firm to assist with each step. The costs we saw advertised elsewhere were significantly more expensive, particularly the initial set up fees, and the process seemed very straightforward and therefore did not consume too much time.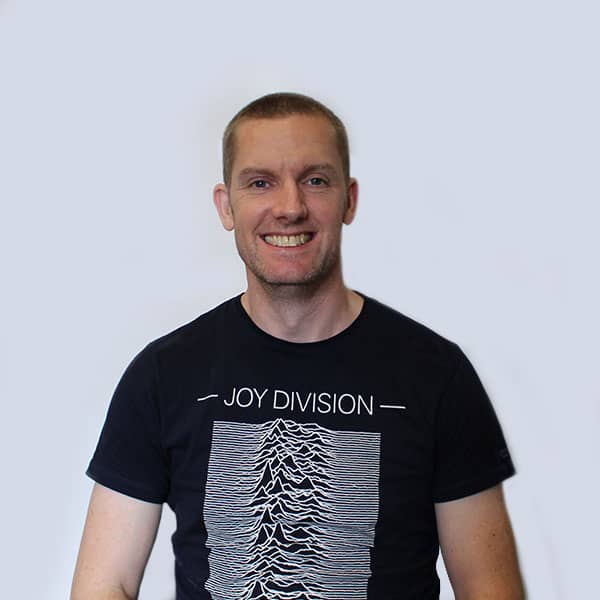 Vestd was great. Loads easier and simpler than doing this the traditional way. Though almost all of the process could be completed online without any direct communication, the Vestd team were always available to answer specific questions at various stages.
David Harvey
Seccl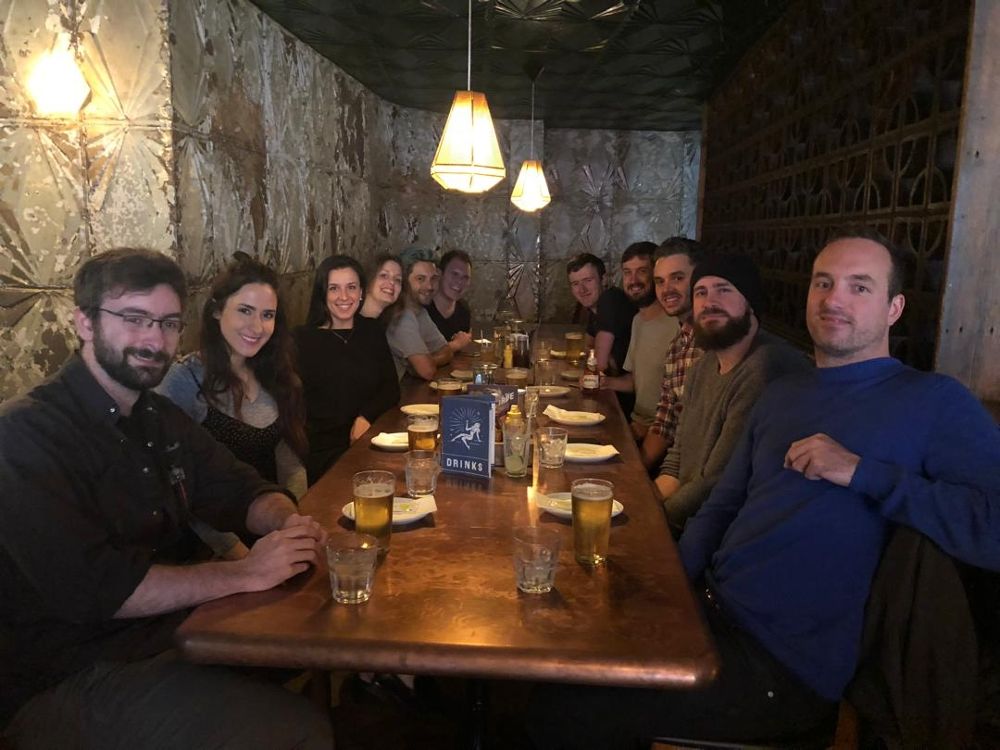 ThanksBox
What's the business?
ThanksBox is a London based software business helping organisations improve employee engagement.
How does the team use Vestd?
We have developers overseas and directors that didn't qualify for EMI so we actually had to set up two schemes: Growth Shares and EMI Options. However, our biggest challenge was that we had to do all this in 10 days as we were running out of time with our EMI valuation and needed to complete our next fundraising round which would also impact the valuation. The team at Vestd had a huge amount of experience and knowledge and were able to support us through the whole process. They ensured we completed everything in record time, and most importantly, that it was all done correctly.

We needed a solution that had the right balance of speed, quality and affordability. Vestd excelled for us on all three. The level of service was far beyond what you'd expect from a software product.
Luke Fisher
ThanksBox
Flair Football
What's the business?
Flair is the UK's first social network for youth football players. Our mission is to make every young football player feel like a star.
How does the team use Vestd?
We were introduced to Vestd as it was recommended by our lawyers to help solve the admin and paperwork issues we were facing. It solved all the problems I was worried about. We could easily visualise ownership, everyone gets their paperwork online and we could communicate through companies house with it. Everything is now in order and that's a big weight off my shoulders. It's also going to make doing future investment rounds much easier.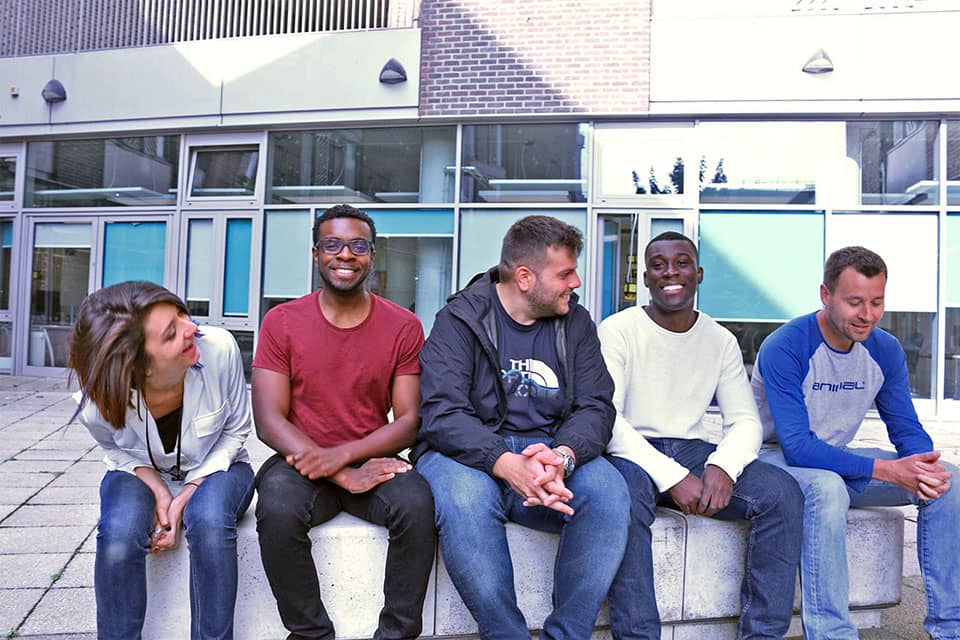 The onboarding was really nice. UX flow is great, well thought out and intuitive. I'm not overstating it when I say it's the best software service that we use.
Flair Football
Propellernet
What's the business?
Propellernet is an award winning digital marketing agency based in Brighton. It has consistently been voted a top 20 UK workplace by the Great Place To Work Institute for the last 5 years.
How does the team use Vestd?
I used to have a spreadsheet that was constantly changing and every time I issued more shares I had to revisit it, make changes and share it around. That's gone now and I have everything in one place and can create options, EMI or growth shares whenever I need. It's invaluable. We use Vestd to make sure that ongoing record keeping, notifications, submissions, documents, all the admin stuff just happens automatically in the background so we stay compliant and everything stays in good order.

We needed a solution that had the right balance of speed, quality and affordability. Vestd excelled for us on all three. The level of service was far beyond what you'd expect from a software product.
Jim Jensen
Propellernet
Studio Graphene
What's the business?
Studio Graphene is a digital innovation studio. We discover, design and build new digital products across mobile, web and IoT in partnership with startups and corporates.
How does the team use Vestd?
The problem we were trying to solve for when we found Vestd was that the process of giving or receiving shares in a private limited company was extremely cumbersome, expensive and confusing. The "paper based" process that exists today is archaic and is a hindrance for innovative companies operating in the startup ecosystem, when it comes to sharing some of the potential upside with employees and other partners that work with them through their journey. Vestd helped me solve the problem by making it really easy to issue EMI options to my employees. The other really important piece that I think Vestd is particularly useful for and has clearly addressed a real challenge is the ongoing management of EMI options is for the individual employees to be able to view what options they have been awarded via the portal anytime.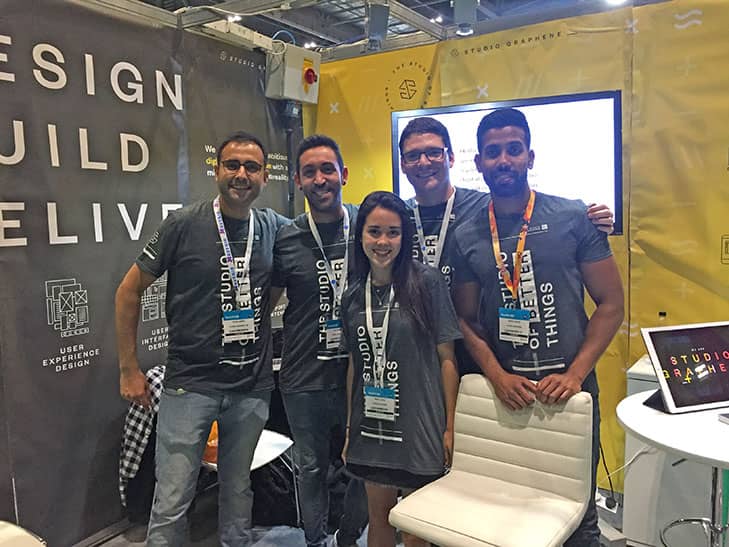 My experience with Vestd has been really fantastic. They have an amazing digital experience but have also added great "human" customer service to guide you through the process.
Ritam Gandhi
Studio Graphene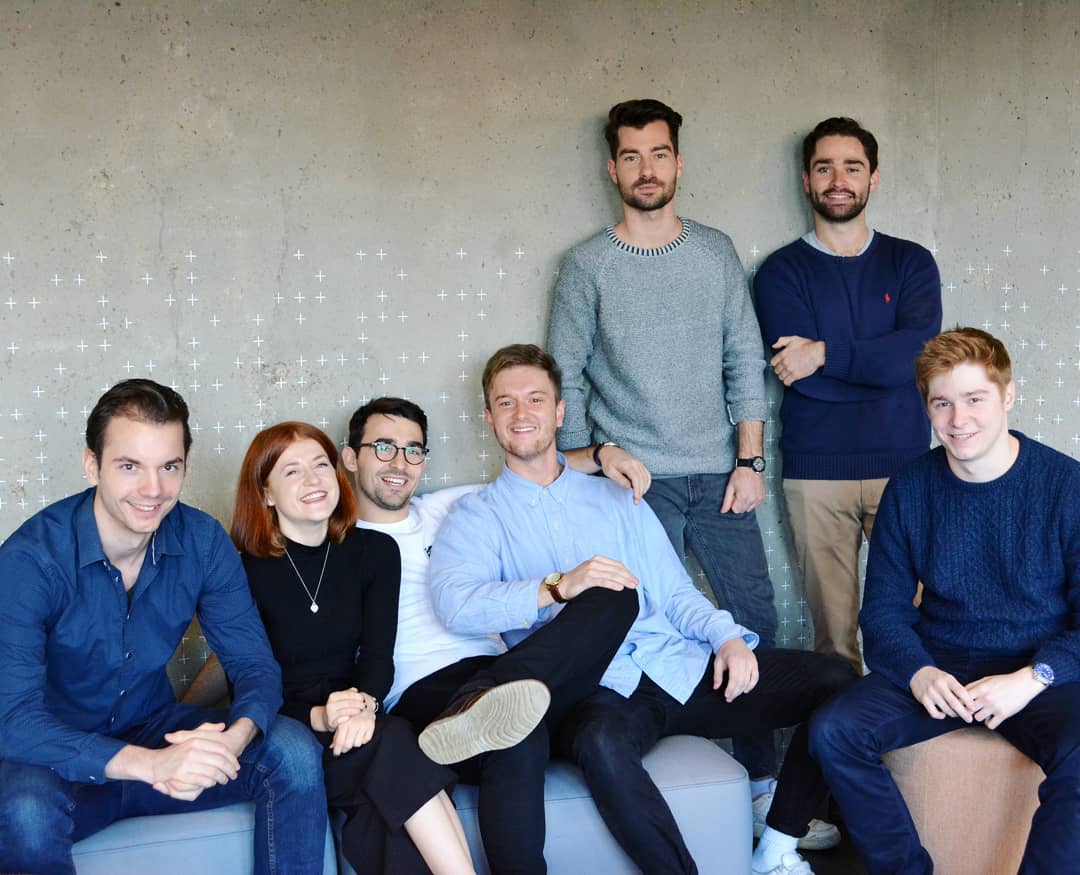 CityStasher
What's the business?
CityStasher left luggage offers you a range of locations where you can drop your bags. These are trusted local shops and hotels with extra space.
How does the team use Vestd?
We're a fast growing business so securing an investment round at this stage was essential. I'd looked at traditional routes of doing it but I really wanted somewhere I keep track of all the share movements easily. On Vestd I can clearly see details of the share authorisations, shareholders and the actual shares that have been issued. It makes it so simple. The other thing I wanted to do was set up an EMI option pool for my employees. Originally I was thinking of this as a totally separate task, but because I can do both really easily on Vestd it will be so much easier and my time is free to spend on growing the business.

Vestd has been a brilliant tool for us. We recently closed a $1.1m seed round, and knowing that all the information is stored and processed in one place has been a massive time-saver. The calculators are handy and the dashboard is well-designed. We will definitely be using Vestd to manage our EMI option scheme going forward too. Overall, I would 100% recommend it to other founders.
Jacob Wedderburn Day
CityStasher
SPCE
What's the business?
SPCE allows students to search and pay for University-specific student rental properties, near campuses, without estate agents or crippling deposits.
How does the team use Vestd?
For most early stage startups, finding and paying for talent at time when the business is not cash rich, can be difficult. Vestd has quickened and cheapened our recruitment efforts, by enabling us to subsidise our teams salary with equity. For me, Vestd helped validate the strength of our proposition and illustrate to investors, our teams commitment to our vision. As we approach our next round of funding, we intend to use Vestd as means of illustrating the composition of our business (i.e shareholders) quickly and visually.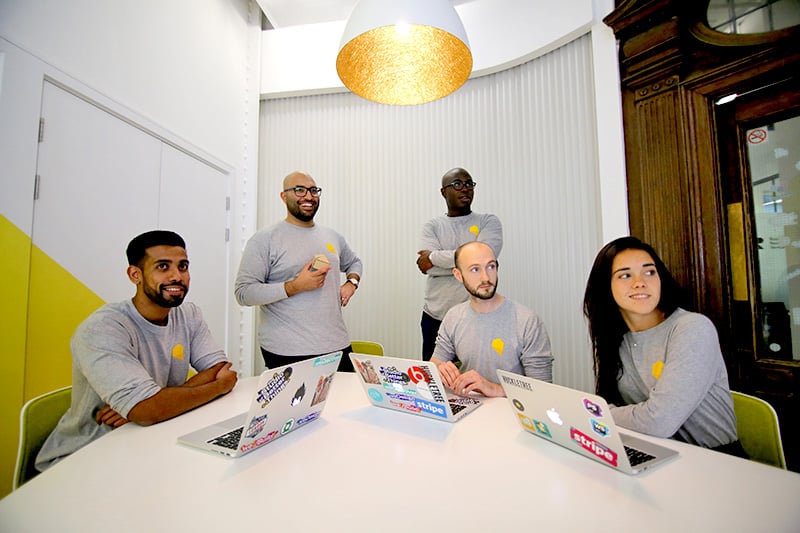 As a Founder, I wanted to reward my early stage team with shares, but with conditions attached. It's been incredibly simple to use Vestd to build my team, and now that we have successfully completed our first major round of funding, we are looking for everyone to share in our success.
Leon Ifayemi
SPCE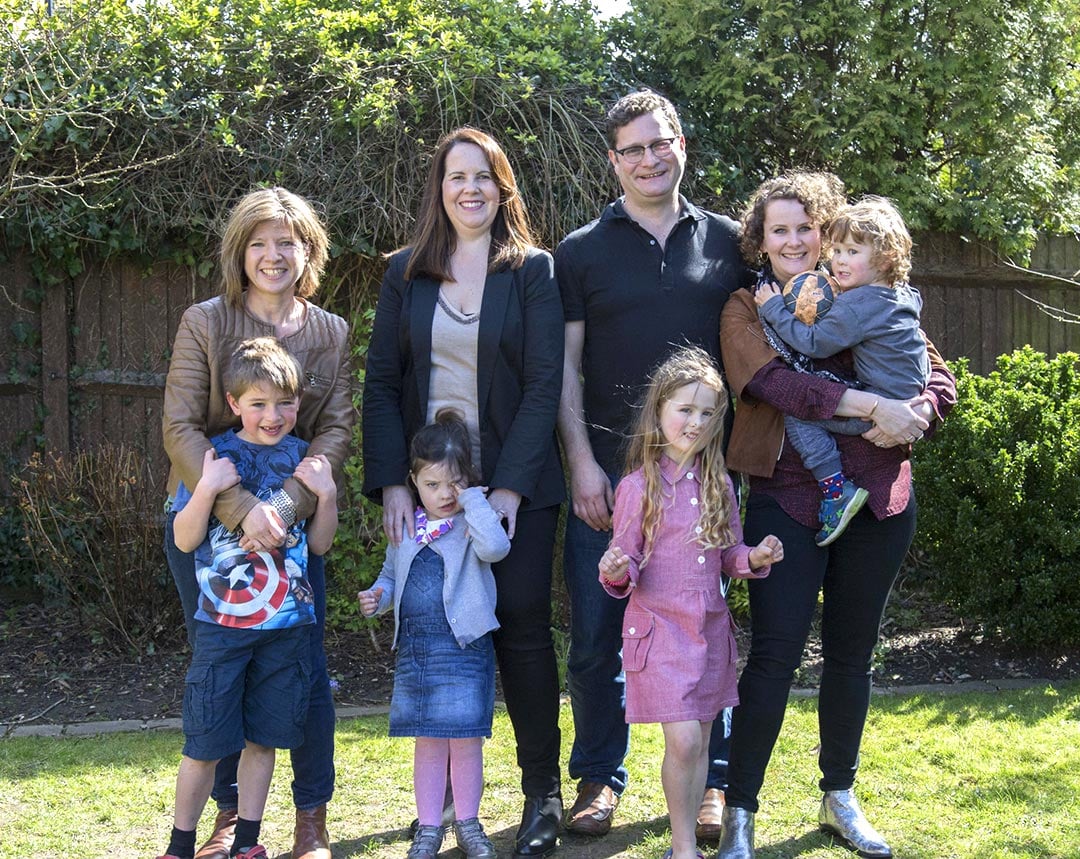 Student Nannies
What's the business?
Student Nannies connects local university students and families to offer a smart solution to term-time and school holiday childcare. Our unique network takes the headache out of post-school pick ups, inset days and school holidays by connecting parents with reliable, smart students looking for flexible work in and out of term time.
How does the team use Vestd?
When we started preparing for investment we realised the management of our share structure could be improved. Because on Vestd we can keep everything in one place, it has been easy to get organised and create a clear plan going forward. Not only can we manage our share structure on the platform, but when the time comes we can complete the transaction of shares for investment through the platform too.

I felt immediately reassured that the Vestd experts could help us restructure things in a fair and efficient way, with an eye on the future.
Tracey Blake
Student Nannies
Koodaa
What's the business?
Real-time bookkeeping. Pay or finance bills with a tap. Cash-out pending invoices instantly.
How does the team use Vestd?
At Koodaa, we use Vestd to formalise and manage all the shares we've issued to investors. The complexity and amount of time it takes to submit company resolutions and set records straight with company house were getting in the way of taking the business forward. I wanted a solid base from which to build the business but with three rounds of investment and 19 shareholders in total, it was becoming hard to manage. Now everyone has their share certificate and I can clearly see all the information I need on my dashboard.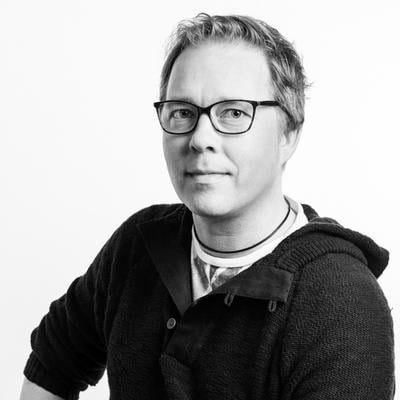 With Vestd I can rest easy knowing all my records and resolutions are organised, secure and easy to view. Now I can concentrate on taking my business forward!
Kari Honkanen
Koodaa