The original share scheme & equity management platform
Issue shares instantly, Align your team, Manage shareholders, Increase team loyalty, Coordinate funding rounds, Boost productivity, Control your cap table, Hire the best people, Keep your records up to date, Motivate key execs, Strengthen your culture, Secure S/EIS Advance Assurance, Unleash your equity, Easy shareholder comms, Dare folks to dream, Model future scenarios, Build a strong business
Manage your equity journey the easy way. No paperwork, no headaches, no hassle.
No obligation. Dress casual.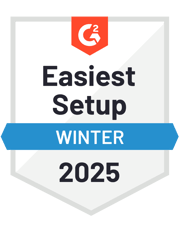 The Vestd difference
• Two-way Companies House integration
• FCA authorised and regulated
• Guided share scheme setup & support
• Legal documents & agreements
• Powerful equity management tools
• Robust company valuations
• Custom conditions for recipients
• Co-founder prenups & vesting schedules
• Company incorporation & Cosec tools
Trusted by thousands of founders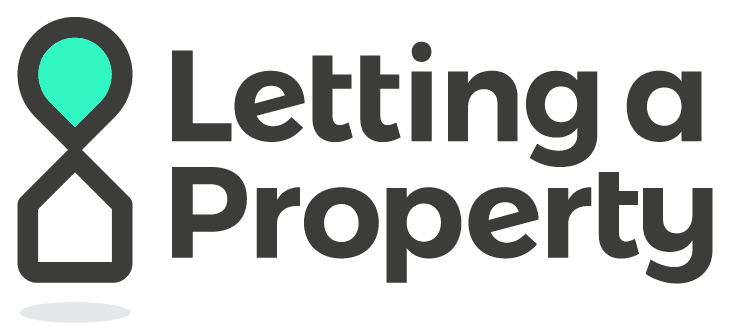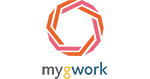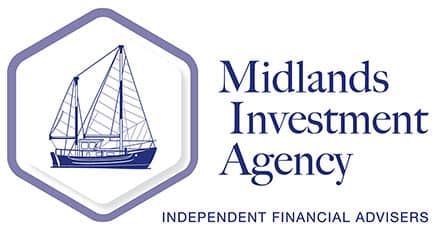 The smart choice for shares and options
Dynamic equity management
Vestd is fully synced with Companies House, so your cap table is always accurate. The platform pulls and pushes data in both directions. This is the Vestd difference: you can actively manage your equity in one place, rather than using spreadsheets or basic platforms.
Companies House integration
Once you connect your company to Companies House via the platform you will get a single source of truth for all of your key data. Avoid filing docs and paperwork manually: the platform will do this automatically. You will be notified of any important deadlines for filings.
Guided share scheme design
We provide a fully guided service for employee share schemes, or you can choose to self-serve. You'll get ongoing expert support and help with scheme management. Customer typically save thousands in fees over the lifetime of a scheme, compared with using traditional providers.
Issue shares directly via the platform and avoid manually filing the paperwork. Shareholder documents and resolutions can be created and signed online. Maintain a shareholder register and update PSCs. Conduct share transfers and buybacks without the manual admin.
Our recipient and shareholder dashboards allow people to track the value of their equity. Recipients can view their documents, as well as company updates and new valuations. Option holders can exercise their options digitally, without needing to fill out any forms.
Equity & share scheme specialists
Vestd is more than a platform. Our team of specialists are on standby to help you. We also have in-house valuation analysts - you can request up to four company valuations per year, including 409A valuations. Our customer service is unparalleled, as evidenced by our ratings and reviews.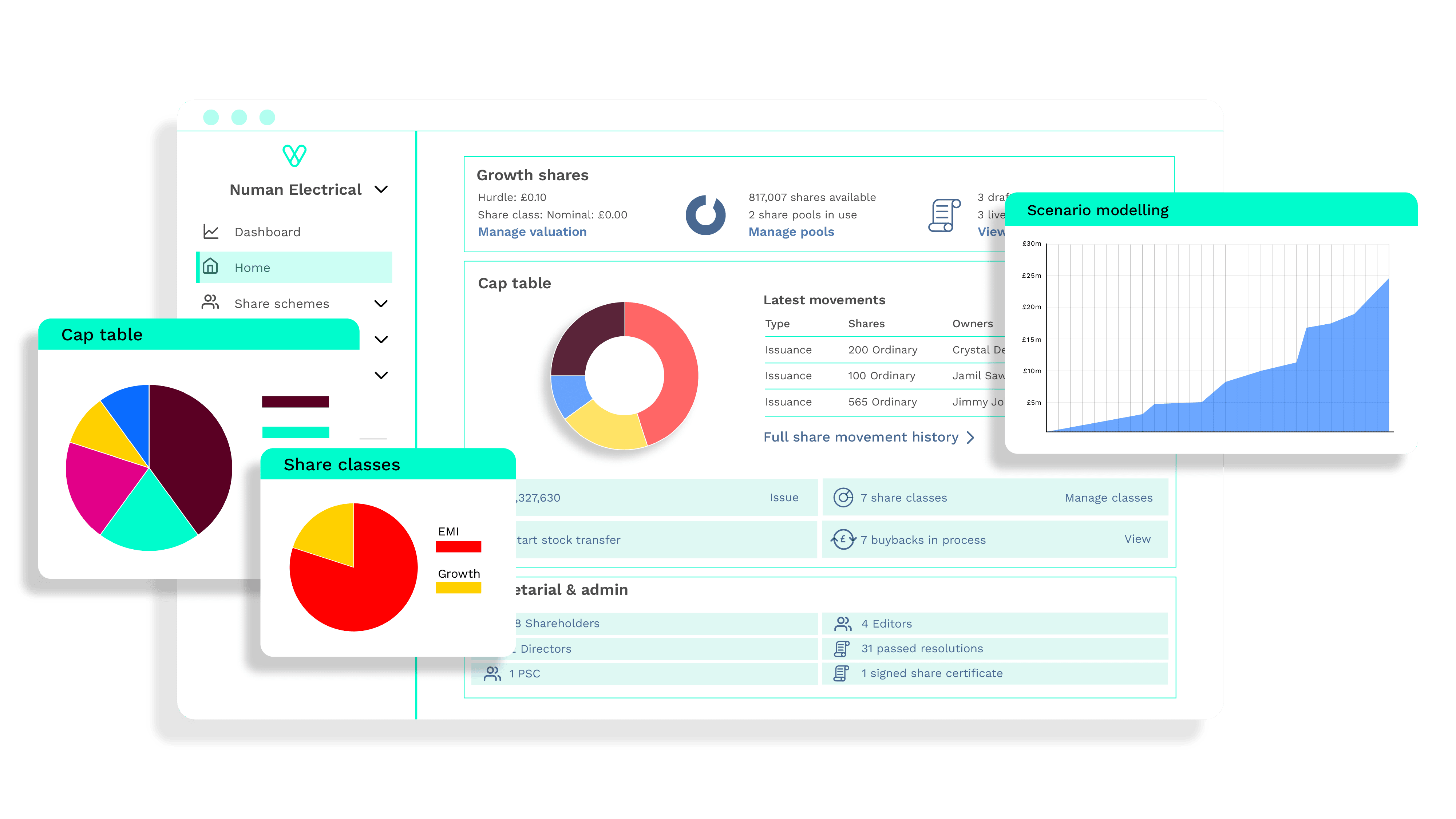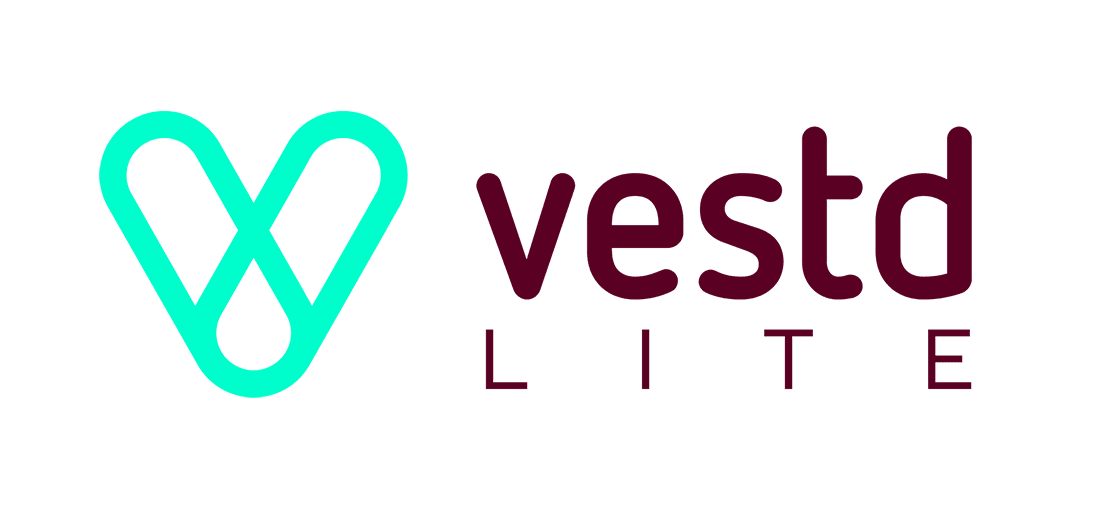 Easy equity management
Access powerful equity management and company secretarial tools for just £25 a month.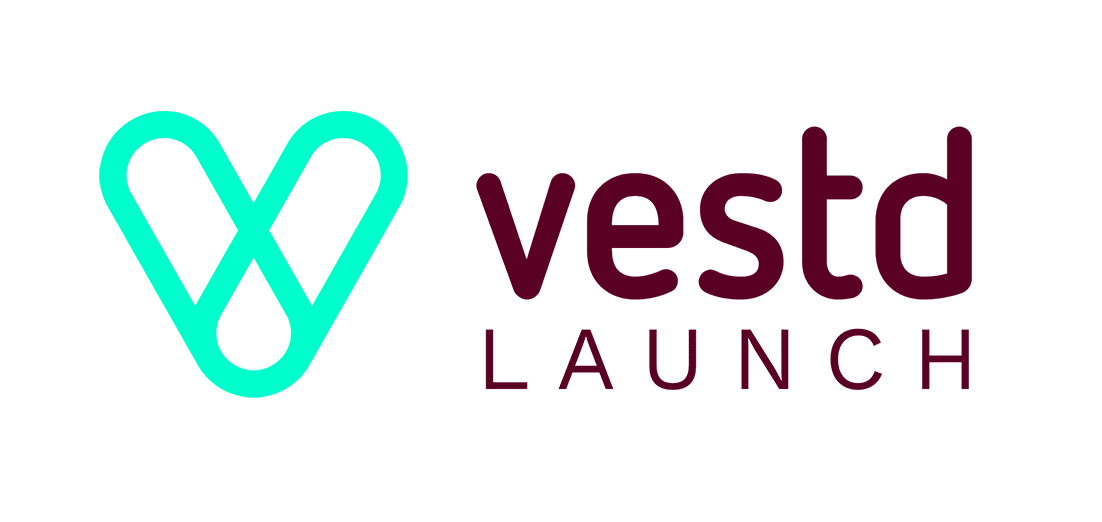 Starting up?
Define founder share splits and issue conditional equity, create founder prenups, and design custom vesting schedules.
Get your team all in(vestd)
When the team is personally invested, everyone is empowered to work towards the same goal. Research has repeatedly shown that sharing ownership accelerates growth and increases employee loyalty.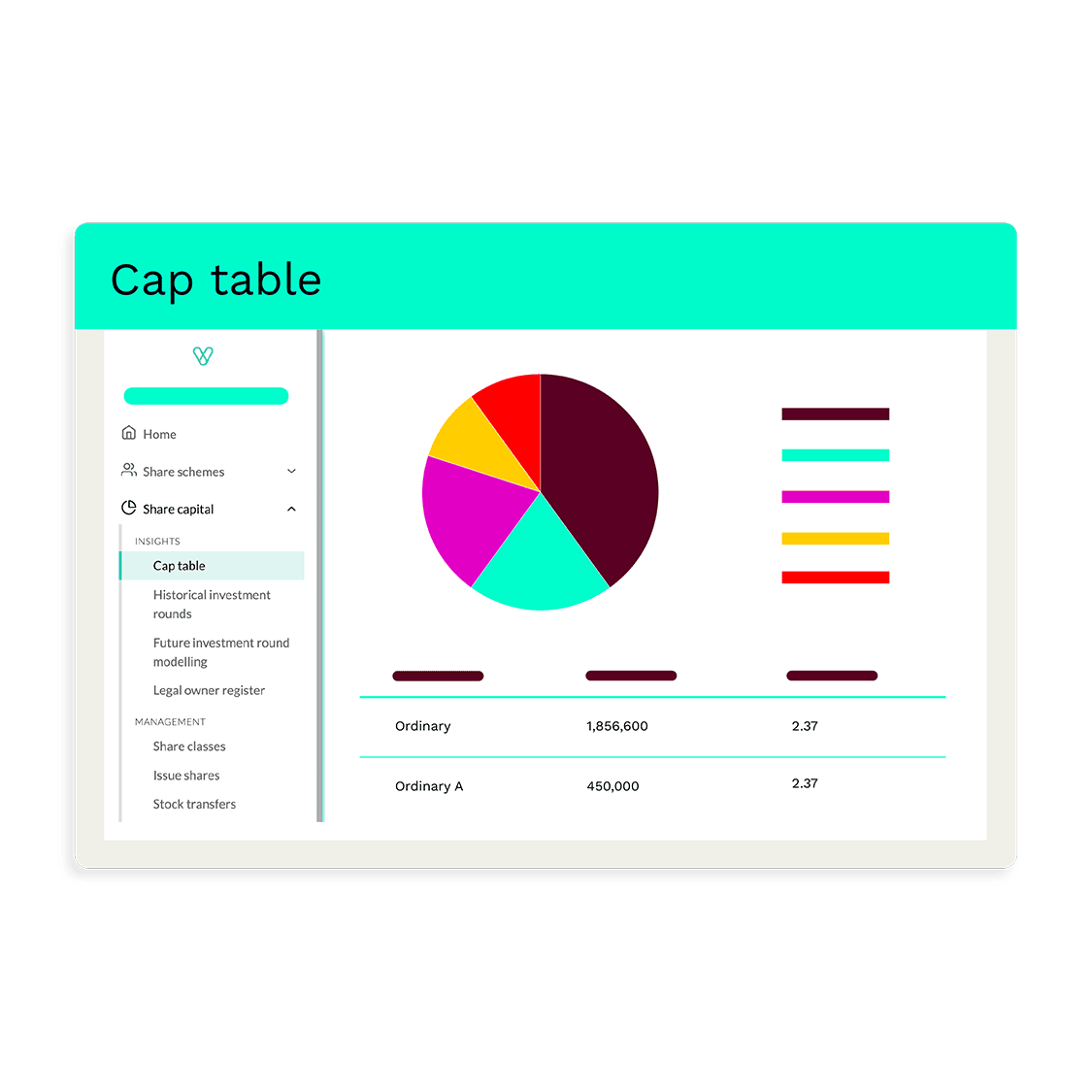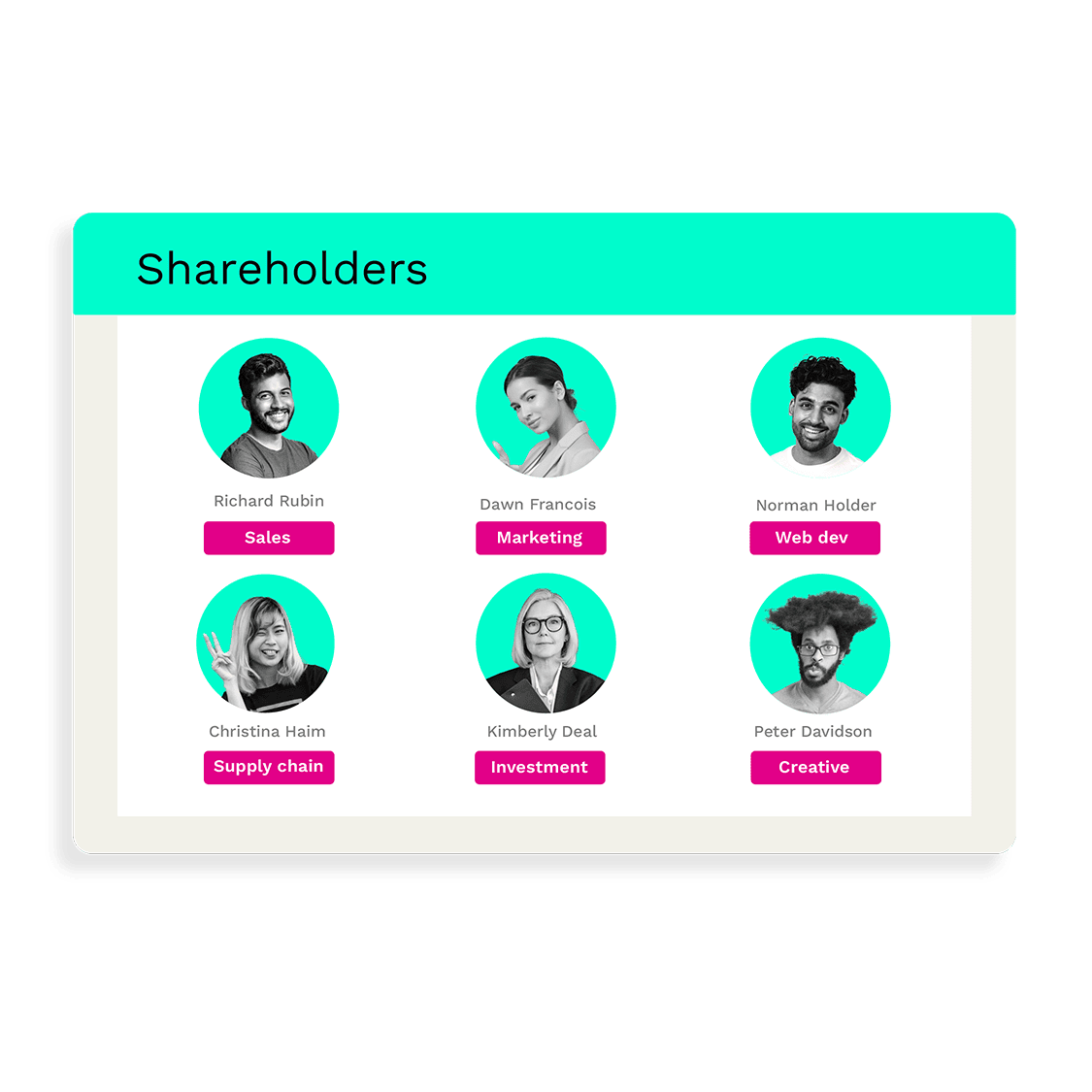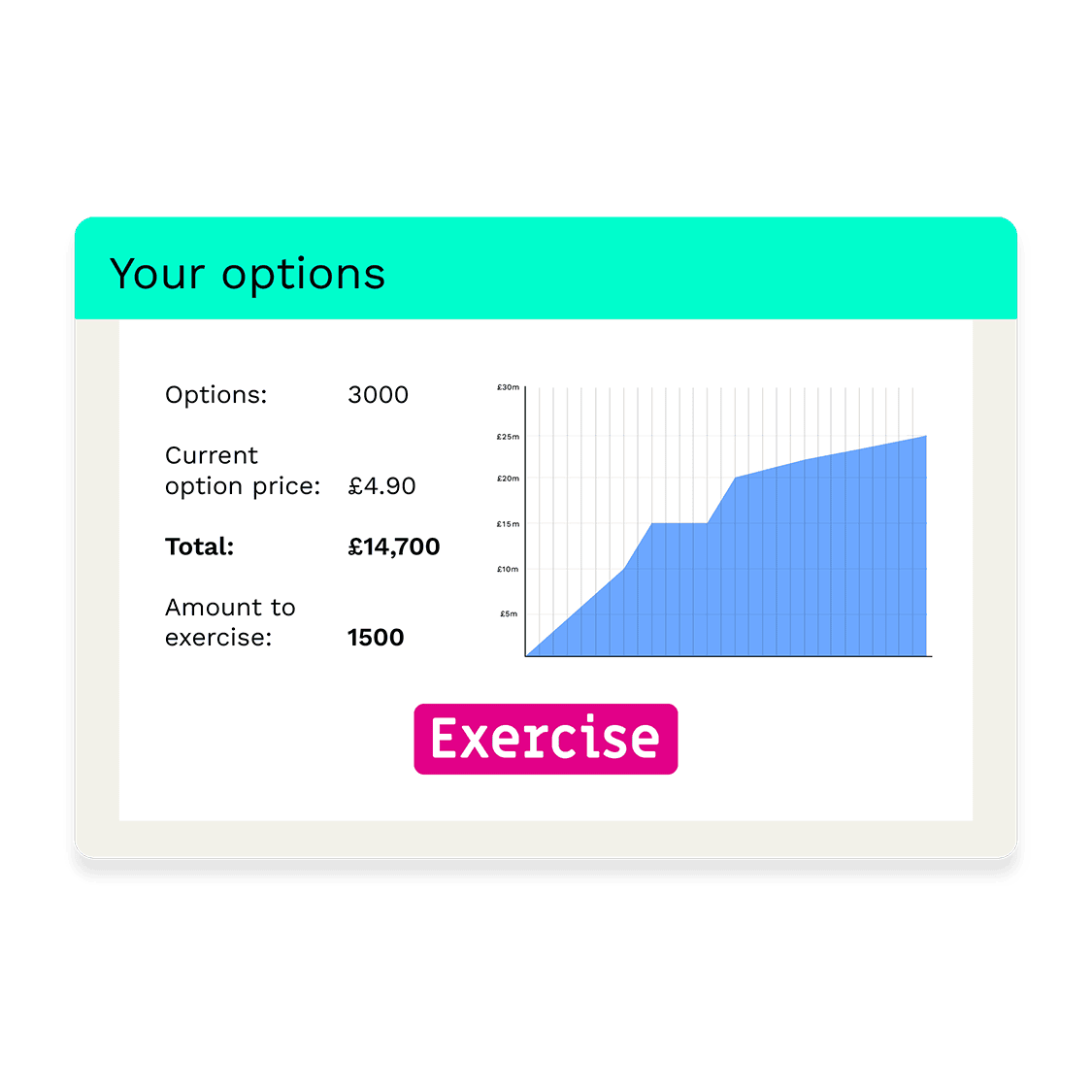 0

%

The average employee equity pool set aside by our customers
0
UK companies operating tax-advantaged share schemes
£
0
The amount of annual Income Tax relief from share schemes

"Pretty much all of the team paid off their mortgages."
Mark Bradbury
Former CEO - Apply Financial
The best ways to distribute equity
(Clue: it is almost never Ordinary Shares!)
Enterprise
Management
Incentives
EMI schemes are the gold standard when it comes to tax efficiency, with recipients paying just 10% CGT on any gains. You can set specific conditions for recipients.

Growth shares are incredibly flexible. There are no statutory requirements or limits to abide by. Recipients benefit from growth in company value from the time at which they are issued.

Learn more
Unapproved share options are extremely flexible and can be issued directly via our platform to employees, contractors, advisors or consultants. They are quick to set up.
Learn more
Vestd's proprietary equity framework gives you the flexibility to create founder prenups and conditional vesting schedules to reward people based on what they bring to the party.


Learn more
Let's discuss tax-efficient shares & options!
Thinking about giving your team some skin in the game?
We'll help you understand how to design a share scheme in next to no time. Calls are totally free and there's no obligation to use Vestd afterwards.
The platform itself allows you to manage all aspects of share and option management concisely in one place. The automations and integrations save you time. But while the platform is great, it is the team that makes Vestd stand out. From pre-sales to onboarding and the ever-helpful support team - not only do they support on the platform but provide excellent knowledge in this area.

Chief Operating Officer, Findr
Great platform. The team always provide brilliant support. I would definitely recommend using Vestd to anyone who needs to set up and administer an EMI scheme.

Straight forward and structured approach - so good for founders and also FD/CFO/advisor who is looking to get share capital and share option schemes in place.

A fantastic platform. The price is fixed. The customer support is fantastic and readily available. They have held our hand right through the whole process.

I love Vestd and I wish I had found it sooner. It makes the whole process of issuing shares whether they're growth shares or ordinary shares incredibly simple.

Amazing shift from Excel to Vestd. The support team were amazing and did a great job of completing our setup and we have been very pleased at being able to better manage our governance over time.