Best in class equity management
Launch a share scheme and look after your equity without breaking the bank.
Manage and communicate with all your shareholders through their own personal portal.
Minimum contract term is 12 months. Prices include docs and agreements... and there are no hidden fees.
Full Service
Let's talk
For people who just want to get things done. We'll pull the levers
Hands-free scheme design and implementation


Dedicated account manager


Scheme briefing for your team


Free digitisation and management of existing schemes.
Guided
£3,780 / yr £375 / mo
Billed annually monthly
Includes support with schemes and platform operation
Specialist share scheme and equity guidance


New share classes


Share class conversions


Platform operation support (guides / email / scheduled video & phone calls)


Up to three HMRC or other valuations per year


Self-serve
£1,620 / yr £160 / mo
Billed annually monthly
For people with experience of schemes and the platform
All scheme types available


Full platform functionality


No valuations
All plans include:
EMI Options, Unapproved Options, Growth Shares, Agile Partnerships™ and Ordinary Shares

Extensive free library of business document templates

Share scheme recipient portal and dashboard
All authorisations and agreements needed for share schemes
HMRC notification files generated for customer upload
Digital cap table & scenario modelling
Authorise and issue shares, share certificates
Stock transfers
Confirmation statements
Appoint and remove Directors, change Company details
PSC notifications
Shareholder portal and communications
Add ons:
Upload and digitising of existing share schemes, upload of historical share movements, upload & digitisation of existing document templates (additional one-off fee agreed at the time - depends on scale and complexity).
Reconciliation of actions carried out with Companies House off platform will incur a fee (£100-£250 depending on complexity).
409A valuations for US options (separate fees apply).
Terms:
Minimum contract term is 12 months. Prices do not include VAT.
Flexible post 12-month pricing, depending on usage.
Want to find out more?
Set up a 1-2-1 discovery call with one of our equity specialists. We will explore:
Your company structure
The best scheme types for your needs
How to protect existing shareholders
Setting conditions and milestones
The costs and tax implications
We'll also answer any questions you have about sharing ownership.
Just figure out when would be a good time to talk and schedule a video meeting (or phone call).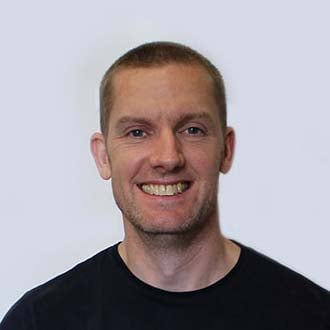 Vestd was great. Loads easier and simpler than doing this the traditional way. Though almost all of the process could be completed online without any direct communication, the Vestd team were always available to answer specific questions at various stages.