The only full service digital platform
There are other digital platforms but none of them have the expert support, the full Companies House integration, nor the FCA regulation.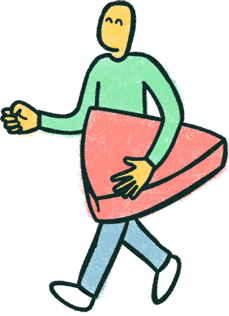 Expert guidance, on tap, from startup to sale
Vestd is more than a platform: our team of share scheme experts makes us unique.
Don't lose sleep over forms and deadlines
We won't miss a beat with those important notifications and submissions.
Access for your accountants and lawyers
Invite your professional services advisors to Vestd. Store key docs in your secure vault.
Use your own docs (or ours, if you prefer)
We have standard templates but use your own if they've already been prepared.
Ongoing, defensible valuations
Valuations are included and conducted by our in-house team (on Standard and Guided plans).
Avoid the EMI apocalypse: get a compliance healthcheck
Around half of all existing EMI option schemes are not compliant, for a variety of avoidable reasons. Affected shareholders will be in for a nasty surprise when the business is sold.
Vestd helps you to ensure that your company scheme remains HMRC compliant. It could save you millions.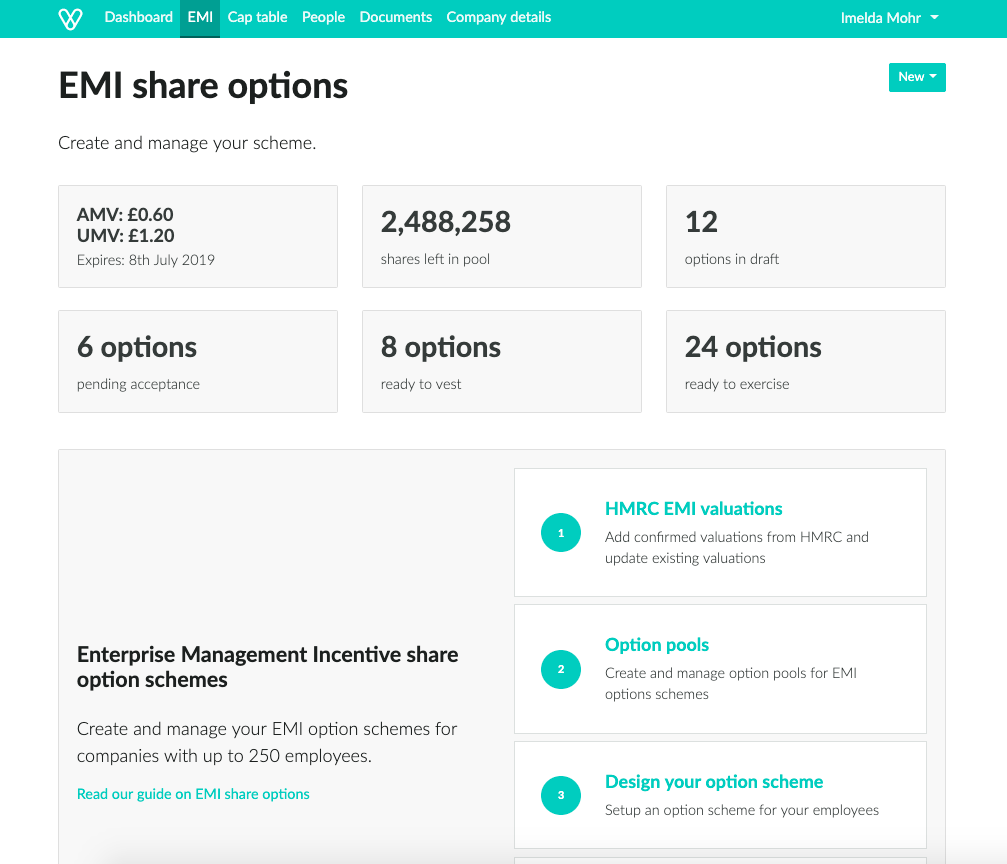 End to end EMI scheme management
Share schemes are complicated, so we built Vestd to make things as simple as possible.
The EMI scheme specialists
We create more of these schemes than anyone. We know our EMI onions.
Easily add and remove people
Vestd makes it simple to manage EMI scheme members.
Digitally manage everything
Exercise options digitally and we will notify Companies House.
Lifetime scheme management
Setting things up is one small step. We'll also help execute your scheme.
Real time cap table
Your cap table will be updated when people become actual shareholders.
FCA authorised
Vestd is the only UK share scheme platform that is regulated by the FCA.
Set the right conditions
Making your scheme conditional can protect your business.
What do we mean by digitisation?
Vestd provides ongoing expert service alongside a best in class digital platform.
Upload all existing agreements
Add your docs to the secure vault for safekeeping, and / or use Vestd's standard agreements.
Dynamic vesting schedules
Build unique vesting schedules for EMI share options to meet your specific needs.
Easily manage vesting
The company and recipients can access all associated documents and information via the shareholder portal.
Digital signing
All agreements are digitally signed and accepted by shareholders. No paperwork, no posting, no filing.
Exercise share options digitally
Full control with either partial or complete exercising of share options, at the click of a button.
Real time data
An accurate, real time view of your issued and outstanding capital, via a platform that investors, advisors and board members can access.
Professional services access
Invite trusted lawyers and accountants to have view or write access. Your key advisers can more easily manage your scheme via Vestd.
Want to find out more?
To schedule a demo or free equity consultation just choose a good time to talk.
One of our equity specialists will call you to discover what you're aiming to do, and will provide impartial guidance based on your specific needs.
You'll learn:
the best scheme type to use
what a scheme will cost
how to be tax-efficient
the importance of staying compliant
how to protect the business
Choose a good time and let's talk equity!
Startups
Give co-founders and foundational hires a slice of the action.
Growth companies
Get your share scheme set up to help attract and retain talent.
Scale ups
Minimise the time it takes to add and remove people from your scheme.
Mature companies
Reward your loyal employees by giving them a piece of the pie.
VCs and investors
Track portfolio activity and view real time (and historic) cap tables.
Accountants
Easily create and manage share schemes for your clients.