The digital equity management platform
Everything you need to share ownership with key people. Fast, accurate, safe, and built for UK SMEs.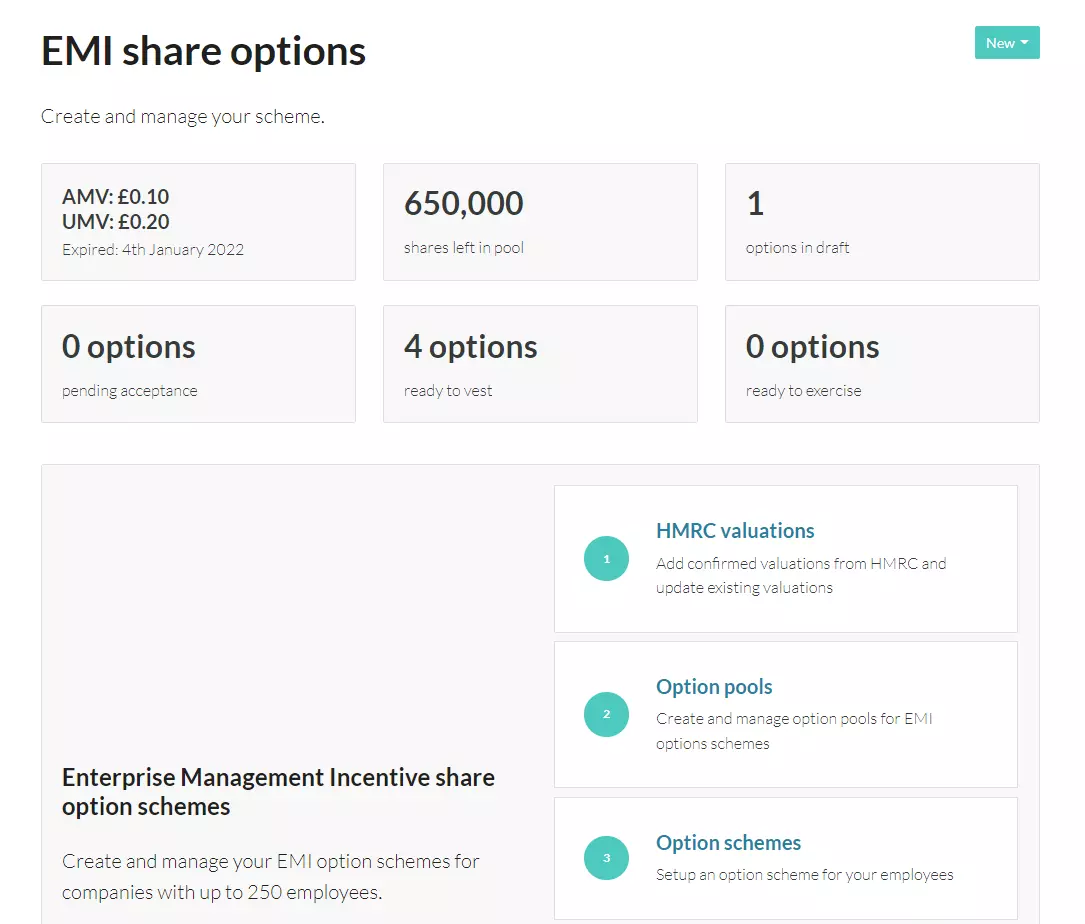 Schedule a 1-2-1 discovery session
Create a scheme using our docs
For non-complex schemes there's no need for a lawyer. Just use our templates.
Get a valuation
Our specialists will provide an initial valuation for HMRC.
Create a scheme using your own docs
Upload custom agreements prepared by your professional advisor.
Bespoke scheme design
We'll help you to design a tax-efficient employee share scheme.
Reduce hassle with digital signing
Eliminate the admin and avoid paperwork, posting and filing.
Set the right conditions
Make your scheme conditional (e.g. performance or time based vesting).
Give shares to non-employees
Want to reward the wider team? We'll show you how to go about this.
Authorise your share pool
Create and authorise your share pool instantly on our platform. The platform will send the docs to shareholders for digital signing.
A dedicated shareholder portal
Invite your team to view and manage their equity.
Watch our features overview
Take a look under the hood... and book a demo if you like what you see.
Manage and expand your scheme
Digitise your existing scheme, and make its onward management and expansion much simpler.
Migrate your existing scheme
Upload and digitise existing scheme documents and allow your team to interact via their own portal.
Say hello, wave goodbye
Bring new people onboard and easily manage leavers and option exercise/cancellation.
Digitise the creation of new docs
Future documents will be created - and signed - within the platform.
Don't miss any important deadlines
Vestd will generate the initial and annual HMRC notifications, and let you know when they're due.
More features, less risk
Vestd is the only digital equity management platform with full, two-way Companies House integration. We're FCA-authorised and regulated too.
Real time cap table
An accurate, real time view of your issued and outstanding capital.
Share certificates
Generate certificates digitally and store them securely.
Scenario modelling
Model the impact of option pools and future investment rounds on your existing shareholders.
Access for your accountant or lawyer
Provide view or write access to your account to trusted advisors, so they can help manage your scheme.
Issue shares and options instantly
Compliantly execute all share transactions and grant options.
Your legal register
Every UK company has to have a Legal Share Register, Directors Register and a PSC Register. We've got you covered.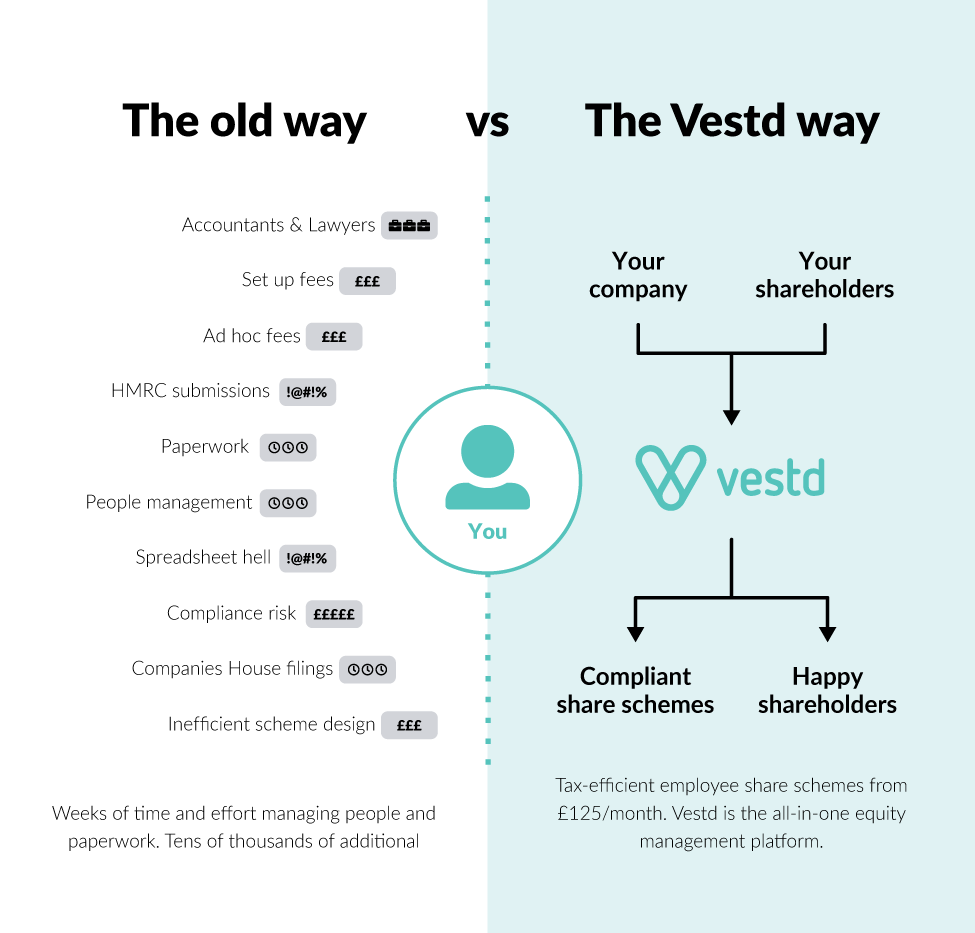 Want to find out more?
To schedule a free equity consultation just choose a good time to talk.
One of our equity specialists will call you to discover what you're aiming to do, and will provide impartial guidance based on your specific needs.
You'll learn:
the best scheme type to use
what a scheme will cost
how to be tax-efficient
the importance of staying compliant
how to protect the business
Choose a good time and let's talk equity!