- Case Study -
Studio Graphene

With offices in London, Switzerland and India, Studio Graphene plans, designs and delivers bleeding-edge apps and IoT products. They call themselves the Studio of Better Things.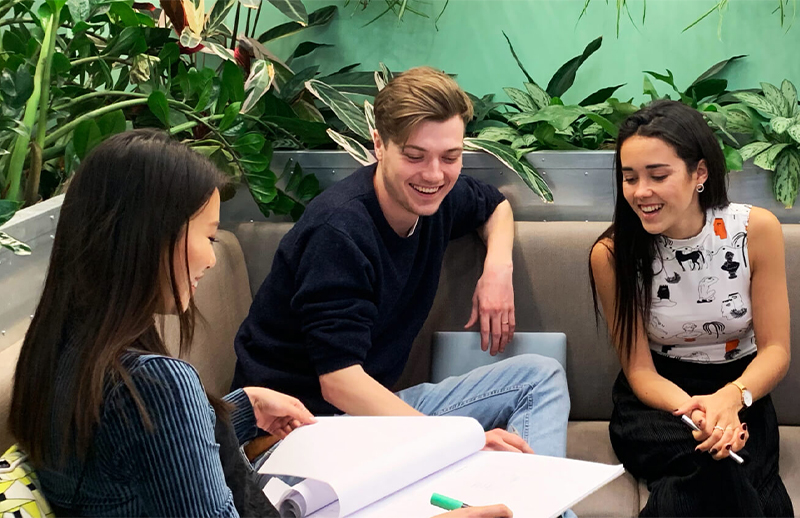 How has the support from Vestd been so far?
Amazing. That's probably been one of the biggest strengths in that I've had super fast responses.
How are you finding your monthly subscription?
The biggest benefit for us from a commercial perspective is that it's really helped with cash flow not to pay a big upfront fee and it's easier to plan financially for the ongoing monthly subscription. The reality is that there will be ongoing questions/changes, so paying once and worrying about it hasn't worked well for me in the past.
My experience with Vestd has been really fantastic. They have an amazing digital experience but have also added great "human" customer service to guide you through the process.
What type of scheme did you set up?
EMI and regular options. I also have shares/options in other start-ups granted to me through the Vestd platform, so I can manage all of it in one place.
How much time do you spend managing the platform?
Practically zero. The only time I have spent since we set up the plan is when we have to submit our annual return or when options need to be executed.
The ongoing management of EMI options is a real challenge. It's great that Vestd have made it possible for individual employees to be able to view what options they have been awarded via the portal anytime.
Why did you not get this done via a lawyer?
Upfront cost, inefficiencies associated with the traditional approach, easier from an ongoing administration perspective to go with Vestd.
Did you have to renegotiate the exercise price with HMRC for subsequent hires? Did you do it solely through the platform?
HMRC authorises your valuation for a specific time period, so if you hire someone new outside of this period, you need to apply for a new valuation. Vestd have added this to their list of offerings as well, so I am using the platform to apply for my revised valuation as well.
Vestd have built a product around customer needs as their number one priority, leveraging technology. They have made something that is normally extremely complex and difficult to do, seamless and simple.
Who manages the platform from your company?
I manage it myself because it's so easy.
Is there a risk it might take up too much time to manage?
I'm genuinely not aware of a more efficient way to issue/manage your options pool.
I probably spend zero time on it each month, unless I am issuing new options (which takes literally a few minutes) or we are processing our annual return once a year. The process of giving or receiving shares in a private limited company used to be extremely cumbersome, expensive and confusing!
What would you say is missing from the platform that you would've loved?
This is an interesting one. I sort of like the focus, because they do a great job at what they do rather than do too many things badly. So, in short, I like the way the platform works and can't think of a major change I would make.
Schedule a free, no-obligation equity consultation
Get on the fast track via a call with one of our experts...
Talk to an expert