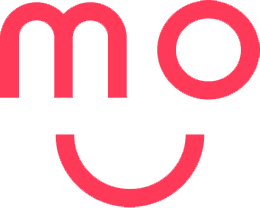 What made you decide to share ownership with the team?
It feels natural that our people are invested in our success. The founders are passionate about people being invested in the company to change the way they think and act - as a shareholder, not simply an employee. We want the team to know that it's theirs too, not ours.
What problems were you experiencing setting up a share scheme?
We've been going as a business for a couple of years and had promised shares to the team but hadn't formalised it yet. The hassle factor and large legal fees had been delaying things. We knew it was going to be expensive so we put it off.
Working with Vestd was a really cost-effective way of doing this. Vestd has nailed making share schemes accessible for everyone. We have developers overseas and directors that didn't qualify for EMI so we actually had to set up two schemes: EMI and growth shares.
However, our biggest challenge was that we had to do all this in 10 days as we were running out of time with our EMI valuation and needed to complete our next fundraising round which would also impact the valuation. We simply wouldn't have met our deadline if we'd tried to do this the traditional way.
Don't get me wrong, it was still a stressful time for me as CEO as our situation was quite complex. We had to update our articles and pass two sets of resolutions with our 20 investors.
However, the team at Vestd had a huge amount of experience and knowledge and was able to support us through the whole process. They ensured we completed everything in record time, and most importantly, that it was all done correctly.
Why did you choose Vestd?
Our situation with investors and the tax position was complicated. It was critical we could trust the approach we were taking.
We needed a solution that had the right balance of speed, quality and affordability. Vestd excelled for us on all three. The level of service was far beyond what you'd expect from a software product.
What impact has your share scheme had?
When we announced the share scheme the team were over the moon. We are a business trying to build shareholder value, that's why we made everyone shareholders. They didn't know what to expect but for me how we executed the scheme said a lot about us as a company.
We are a digital brand based in Shoreditch, London. Paper contracts and hard-to-understand legals seem disjointed with how we do everything else at Mo.
Any advice for other business owners in the same position?
When you think about the interests of your people you also need to think about the level of commitment you are showing them.
Our philosophy of 'shared value for everyone' signifies the physiological contract we are creating with our employees. We are saying, we are going to invest in you and we want you to be part of our success. This is major for them and the return from a successful exit could be life-changing.
Vestd was great. Loads easier and simpler than doing it the traditional way.
However, do be prepared, you might find that some investors are nervous about adopting new technology.
Schedule a free, no-obligation equity consultation
Get on the fast track via a call with one of our experts...
Talk to an expert