If you believe that your team deserves a slice of the pie, we salute you. Not every founder is that way inclined. And that's fine, but they're missing out.
Founders of early-stage businesses often think that it's not the right time to set up an employee share scheme and instead wait until the company has grown considerably.
But in many ways, it's better to start sooner rather than later.
Here's why early-stage startup founders should seriously consider giving equity to their team, when and how.
Why give equity to early employees
Numerous studies have shown that employees given equity in the form of shares or options are more likely:
To be in it for the long haul
To work well as a team
To be happy and engaged
To feel motivated
As opposed to employees without company shares or options. In fact, a whopping 95% of Vestd customers with an EMI scheme believe that it's helped improve employee loyalty.
An Enterprise Management Incentive scheme is just one of the ways that founders of UK-based SMEs can leverage equity to improve retention, enhance performance and more. There are different employee share and options schemes to meet different business needs.
Losing a key player from a small team in the early stages can be detrimental, especially if you need all hands on deck. Sharing equity with early employees can potentially mitigate that risk.
Share and option schemes are also a great way to entice new applicants. When we teamed up with YouGov to find out what employees want, one-third of respondents told us that a company share scheme would tip the balance when choosing between two roles otherwise identical.
As founders of startups know all too well, recruitment isn't easy. An employee share or option scheme can enhance a company's recruitment strategy to attract and retain talent early on.
Founders can leverage equity instead of offering unsustainably high salaries in a bid to compete with the big leagues.
But when is the right time to give equity to early employees?
When to give equity to early employees
From an employee perspective, it's as soon as possible. Formalised right away with the promise of shares or options in the future.
By doing so, it gives employees the maximum possible upside. They want it when a company is valued at a lot amount, as they will profit most from the growth in value.
Employee share or options scheme can be conditional. That means that before recipients can reap the rewards, they have to meet mutually agreed milestones. Stay with the company for a certain period of time, pass probation or achieve a performance-related goal, for instance.
Essentially, employees earn the right to their share of equity over time.
This is known as 'vesting', and with that in mind, they'll want everything set up and ready to start vesting as soon as possible. (No prizes for guessing where our brand name comes from).
So make it part of the employee benefits package for new joiners and put it in layman's terms. Celebrate the fact that you want your team to share in the company's success. And regularly remind them of their stake.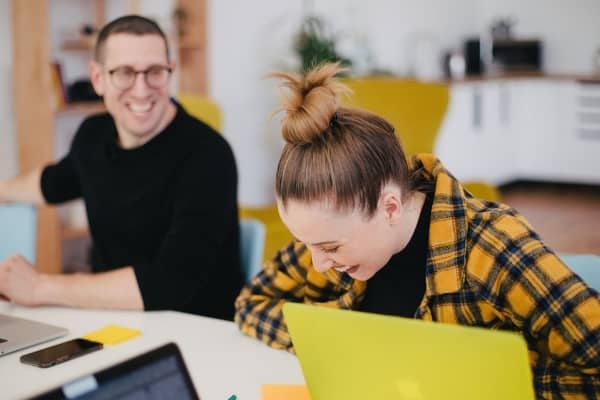 As for founders, what better way is there to inspire early employees early doors than with the prospect of a reward later down the line? Use equity as a long-term incentive to encourage your team to contribute to business goals over time.
With that long-term mentality in mind, an employee share scheme is arguably better than a bonus, which is more of a one-hit-wonder kind of motivator. And certainly not as tax-advantageous as schemes like EMI or Growth Shares.
Though a founder might be passionate about the idea of sharing ownership, early-stage investors (like friends and family) might be reluctant, fearing the impact it will have on their shares (dilution). You may need to educate, put forward your business case.
Whereas, investors like VCs may expect, or even insist, that an option pool or share scheme is in place before they invest. Why?
Because they may want to protect their share from dilution or because they understand the positive impact an employee share scheme can have on overall business value in the long run.
A quick note on dilution. As long as you make smart decisions about your equity, it's nothing to be afraid of. What matters most is the value of each share and how much a recipient's pot grows to.
A real-time cap table makes it easier for employees to keep track and watch the value of their shares grow as the company's value grows. On that note...
How to give equity to early employees
A digital share scheme platform is the simplest way to set up a share or option scheme. Many founders have shied away from setting up a scheme in the past, viewing it as a mammoth task.
And for good reason; the traditional way is complicated, costly and time-consuming. Using a digital equity management platform is a lot less hassle.
On Vestd, employees have access to their own dynamic dashboard. There they'll find a real-time cap table and other useful features like the 'projected share price' function to help them understand the future potential of their shares.
That visibility benefits platform admins too and makes managing share and options schemes far easier.
So, should you give equity to early employees? Ultimately, only you can make that decision. But as we've touched on in this article, there's plenty of reasons why it makes commercial and philosophical sense.
If you're interested, here's more on the best time to give equity to the team. Or book a free consultation to chat with our team.