Sunak says Enterprise Management Incentives "remain effective"
Chancellor Rishi Sunak has decided not to change any aspect of the Enterprise Management Scheme, following a consultation process that has lasted for more than a year.
This is great news for early stage and growing startups, scaleups and SMEs, as their teams can continue to benefit from the fantastic tax advantages offered by this option scheme.
In yesterday's Spring Statement the chancellor said:
"At Budget 2020, the government launched a review of the Enterprise Management Incentive (EMI) scheme, to ensure it provides support for high-growth companies to recruit and retain the best talent so they can scale up effectively, and to examine whether more companies should be able to access the scheme.
"The government has concluded that the current EMI scheme remains effective and appropriately targeted."
Companies of up to 249 employees and with net assets of no more than £30m can launch an EMI scheme for some or all of their employees. Doing so helps to improve employee retention and talent acquisition while increasing productivity and team alignment.
Recipients of options under an EMI scheme pay just 10% Capital Gains Tax on any gains when the shares are ultimately sold, and companies can offset the entire costs of the scheme against Corporation Tax.
The consultation
There had been calls from hundreds of scaleup entrepreneurs to extend the scheme to allow bigger companies to adopt EMI.
A recent campaign to widen the scheme to accommodate more scaleups was signed by hundreds of entrepreneurs, including the founders of Crowdcube, Starling Bank, Revolut and Wise.
Vestd participated in the EMI consultation process last year and strongly advocated for its continuation, as even that seemed a risk at times. We suggested some potential enhancements to the scheme, as follows: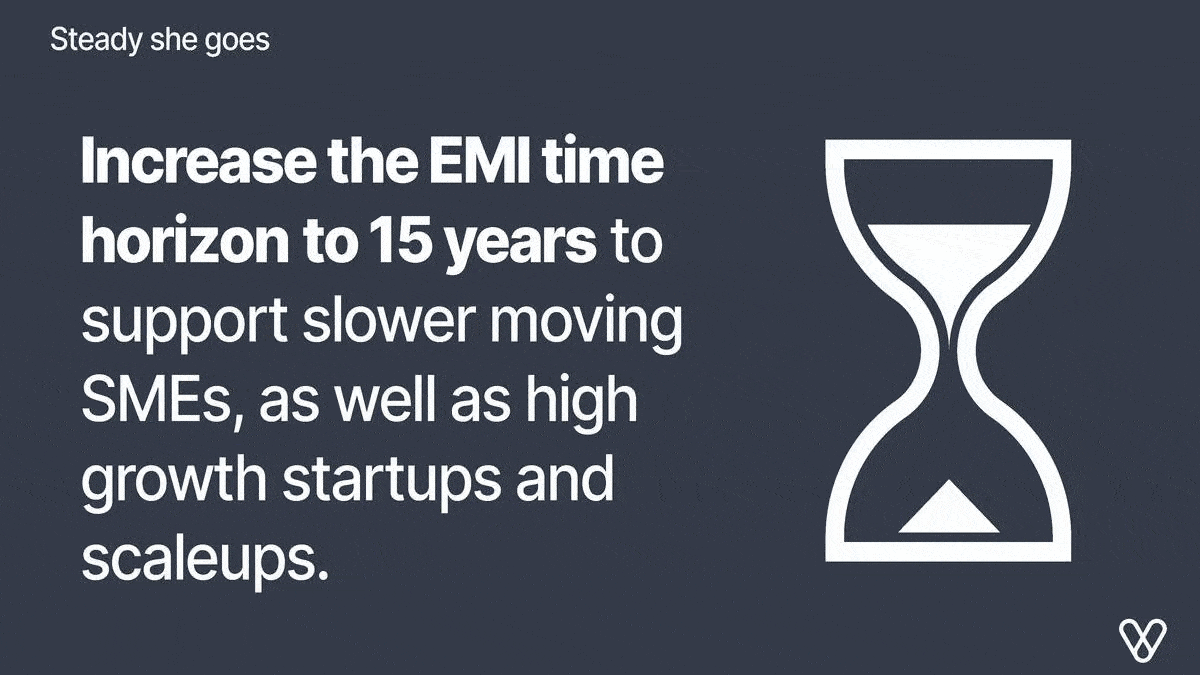 While these enhancements have not been adopted at this time, given the macro environment and the broader challenges to the Public Purse, we are pleased that the scheme itself has been maintained, and will continue to support great ideas to attract and retain the talent they need.
You can start an EMI scheme on Vestd for as little as £150 per month. Book a free consultation with one of our equity experts.