There are now more tech unicorns in the UK than in the rest of Europe combined. And a large proportion of those are SaaS businesses. The UK SaaS sector is attracting a lot of attention.
In the blog, we take a closer look at a handful of UK SaaS companies that are making some serious waves. But first, we'll explain what a SaaS business model looks like and why it's more relevant than ever.
What is SaaS?
SaaS stands for Software as a Service. In its simplest terms, SaaS is software hosted by a cloud provider, available to customers via a subscription service. So instead of downloading a product to a desktop and accessing it locally, users head online.
Chances are, you use SaaS every day, at the office and at home. Products like Adobe, Netflix and Zoom are prime examples of software transforming how we work and socialise.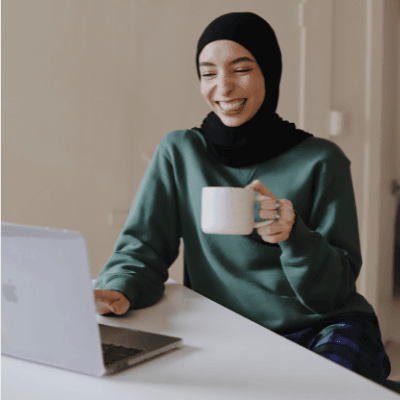 There is SaaS for B2B and SaaS for B2C. Software companies like Hubspot and Asana sell their products to other businesses on a subscription basis. Spotify, on the other hand, is used by end-consumers themselves.
The SaaS business model has many selling points, it's:
Convenient
Scalable
And secure
Anyone, anywhere in the world, with a decent internet connection, can access SaaS products, so it's especially ideal for remote workers, office-based teams, hybrid and agile workforces.
The cost of onboarding a new customer for a SaaS business is typically low, so the sky's the limit in terms of growth.
And with cloud-based software, things like backups, data recovery and security should all be taken care of. Privacy by design, as they say.
That's not to say that the SaaS sector isn't without its faults. A lack of gender diversity is a glaring issue. Efforts to create more inclusive, diverse senior teams need to step it up a notch.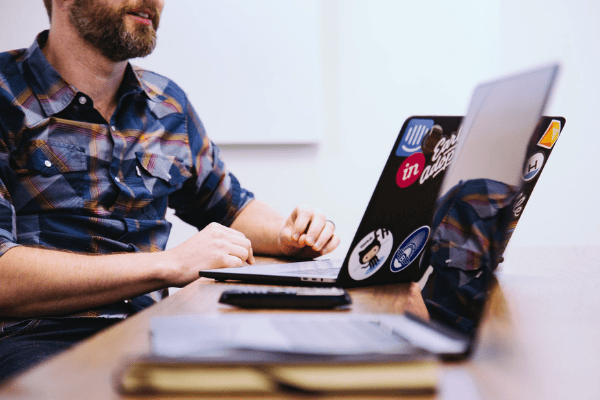 Current SaaS trends
SaaS has been around for some time, but the pandemic has catapulted us towards cloud-based solutions. Office-based teams needed to adapt quickly to new ways of working and find the right software to keep on track. That's when SaaS stole the spotlight.
​​"The SaaS sector has probably developed as much in the last nine months as it would have done in 3-5 years without the pandemic as a catalyst", Christian Owens, founder of Paddle.
So it's not surprising that the average UK startup is SaaS-based, that's according to Beauhurst's latest SaaS trends report. Sharped-eyed entrepreneurs are spotting gaps in the market and devising cloud-based products to solve people's woes.
What's clear is that SaaS serves a need.
And that's enticing investors. Highly scalable with impressive revenue potential, the SaaS business model is an attractive investment proposition.
As Europe's top tech hub, London is a convenient location to access capital. But startups in other UK cities are starting to get the attention they deserve, thanks largely to regional investors like Scottish Enterprise and the Development Bank of Wales.
The following UK SaaS startups keep cropping up in the news and top ten lists. Let's take a closer look at these companies that have SaaS sussed.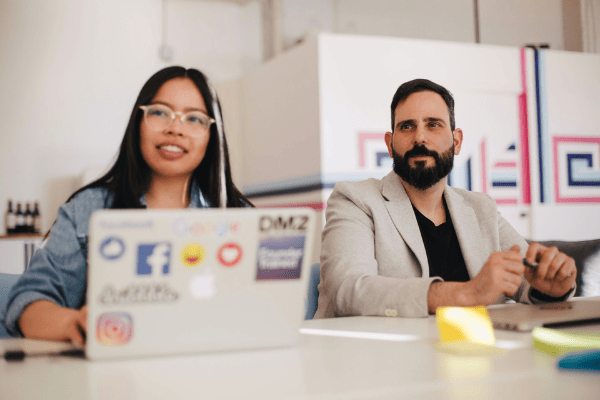 SaaS startups that are winning right now
Hopin
Hopin is a virtual event business on a mission to 'make the world feel closer'. Hopin is relatively new to the scene but grew at breakneck speed during the pandemic. In fact, Hopin was named the fastest-growing European tech startup of all time!
Many thought virtual events were a temporary solution for event managers' covid woes. But it's increasingly obvious that virtual events are here to stay. According to one study, 93% of event professionals plan to invest in virtual events moving forward.
Quick to adapt, Hopin has crossed over to the hybrid event space in preparation for post-pandemic events. Adapting to customer needs fast is a reason why Hopin is one step ahead.
Onfido
Onfido is a London-based startup 'verifying real identity in a remote world'. Onfido uses artificial intelligence (AI) for virtual identification and verification.
All users need to verify their identity is their face and their ID. So no matter where they are, they can prove who they are online rather than need to show up in person.
And with more people opting for online services, like challenger bank Revolut, Onfido is in a prime position to alleviate security concerns for other SaaS businesses too. Smart.
OneTrust
Headquartered in London and Atlanta, OneTrust is a privacy platform that recognises the challenges companies face when complying with country-specific data protection policies, like the General Data Protection Regulation (GDPR).
In a world where we're increasingly aware of the value of our personal data, trust and transparency are key.
OneTrust offers privacy management, risk management and other services to help organisations meet those expectations and remain compliant.
Cera
London-based startup Cera Care became something of a saviour during the pandemic.
Cera monitors the health of its users and alerts healthcare workers should a patient's condition change. As a result, their response times are reportedly 30 times faster compared to traditional methods.
Healthcare workers can use the app to arrange home visits, transport and schedule activities. So they, their patients and their patients' families have peace of mind. Cera is a shining example of SaaS for a good cause.
Snyk
Snyk (pronounced "sneak") started life in London and Tel Aviv and now their headquarters are in Boston. Clearly, Snyk's success is global.
Considered the world's first developer security platform, Snyk helps those that code build safe and secure software. Synk tools alert users and help them detect vulnerabilities without impeding their progress.
Putting user needs first is one of the reasons why Snyk is so popular with millions of developers and big names such as Google and Salesforce.
Last but not least...
Vestd
We've shamelessly included ourselves on the list because we firmly believe that what we're doing could change business for the better.
Every day, we help founders attract talent, improve retention and grow their business by helping them share equity with their teams safely and effectively.
Vestd is the UK's first and only regulated share scheme and equity management platform for SMEs.
To put it simply, a platform for founders to allocate and equity (in the form of shares or options) through various schemes.
After extensive research and conversations with hundreds of entrepreneurs, our founding team realised that many startups struggle with cash flow, recruitment and team misalignment.
Sharing equity with the team as an incentive can not only alleviate these issues, but help businesses thrive. The problem is that the traditional method of setting up a scheme is unnecessarily complicated and costly.
So, our team designed a platform to make it much easier.
We like to think of ourselves as a 'guided' SaaS business. We know that equity can be complex, so we provide free person-to-person consultation, expert guidance from start to finish and lifetime support.
So while the platform is self-serve and easy to use, we're here to help our customers should they need us.
There are plenty of other SaaS success stories than the ones we've shared in this article. We're proud to know we're in such great company. It's an exciting space to be in.
The teams behind the best SaaS businesses always have their customer needs in mind. And future startups that manage that will thrive.