There's something special about a family-owned business. Sanjay Aggarwal founded Spice Kitchen with his mother Shashi, after realising they could be onto a winner with Shashi's exquisite spice mixes.
Hi Sanjay! Tell us a bit about your company.
We are a mother and son led artisan spice tin and gift company based in Liverpool. We make and sell spice tins, as well as a range of spice blends, individual spices and drinks, including chai, mulling spices and hot chocolate.
How did the idea for The Spice Kitchen come about?
The business was set up as a retirement hobby for my mum Shashi. She has a love of spice and a long history of cooking. She was bored in her retirement and wanted something to do, so I told her to sell a spice tin.
We listed one on eBay on Christmas Day in 2012 and it sold on Boxing Day. Spice Kitchen was born and we've never looked back!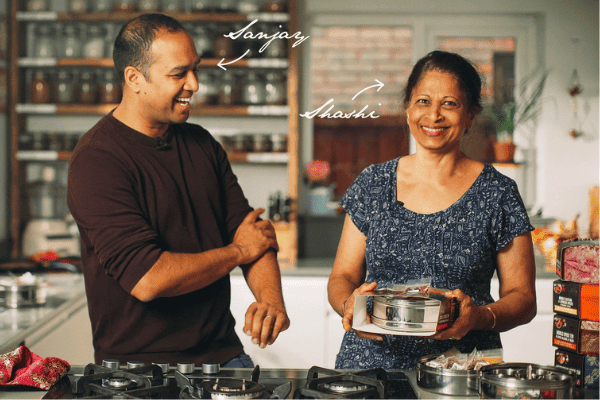 Shashi knows her stuff! In a parallel universe, if you hadn't started this company, what would you be doing?
I probably would have written a book about foraging, which is my second favourite interest, after cooking!
If you could only eat one meal every day for the rest of your life, what would it be and why?
Without a doubt, it would be my mum's chickpea curry. She is famous for it and for good reason. Every time we go to visit I ask her to make a batch and she always brings some when she comes to the office. The staff love it too!
That sounds divine! Are you and your team still working remotely? Do you plan to keep that going?
We are hybrid working at the moment, letting the people who can work from home continue to do so if they feel safer while making sure we have the right number of staff in the warehouse to ensure orders go out on time.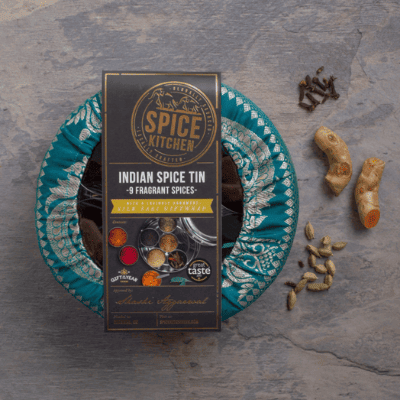 How do you keep the team aligned?
We have a meeting where everyone comes together to hear news about the business vision and goals. Each week we have a really short, dedicated meeting for everyone to share their priorities and key wins.
We are big on praise and recognising individual and team effort. And because we are small, everyone is really clear on their part in the wider vision and how they contribute to our success.
Do you have a share or option scheme in place for your team?
We are implementing this by the end of the year. It's been on my to-do list and is something I am very keen to make happen. The staff know it's coming and so will hold me accountable!
Glad to hear it! What is the biggest mistake you've made as an entrepreneur?
Trying to do everything myself. A business coach ended up telling me I had to recruit someone when the business took off, and I was trying to do operations, customer service, marketing, admin and accounts myself!
That's a tall order. Did you ever experience a business disappointment that led to something better?
Last year we were so busy and we ran out of spice tins just before Christmas. Because of COVID, the demand for gifts relating to home cooking was huge.
I couldn't get any more due to shipping issues and had to close down our online shop temporarily.
It felt hugely disappointing as there were customers we couldn't service. I vowed that would never happen again and have lots of contingencies in place this year.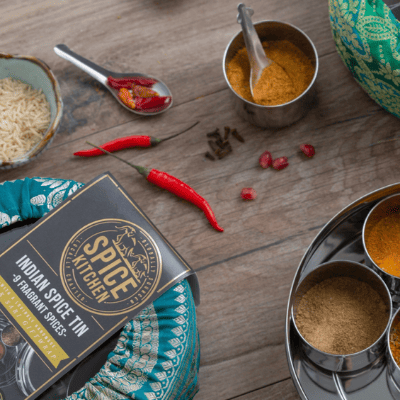 Good plan. Fingers crossed, this Christmas is the spiciest yet! Finally Sanjay, could you sum up what company culture means to you? How important is it?
Culture is everything. My biggest success measure for the business is whether people feel happy coming to work and I remind them of this every time we have a staff meeting.
If someone isn't happy, I want to know so we can fix it. I'm happy to take any feedback on the chin and make changes so that we have a workplace that people want to come to.
Fantastic. Thank you so much Sanjay, it's been an absolute pleasure.