Allowing your staff to work when and how suits them best is going to create an engaged workforce. It is also going to help you to attract new talent.
Research has shown that flexible working to suit both staff and company needs can increase productivity and employee happiness. So what's not to like?
By law, in the UK every company has to consider flexible working requests and there's procedures to follow when someone asks to change their working hours. Although there are reasons why you might need to reject a request, it's definitely something that can reap great benefits.
By offering flexible working before anyone even asks for it, you are demonstrating to your staff that you're ahead of the curve on keeping them happy. This is particularly important to people with responsibilities for others, as highlighted on Raconteur.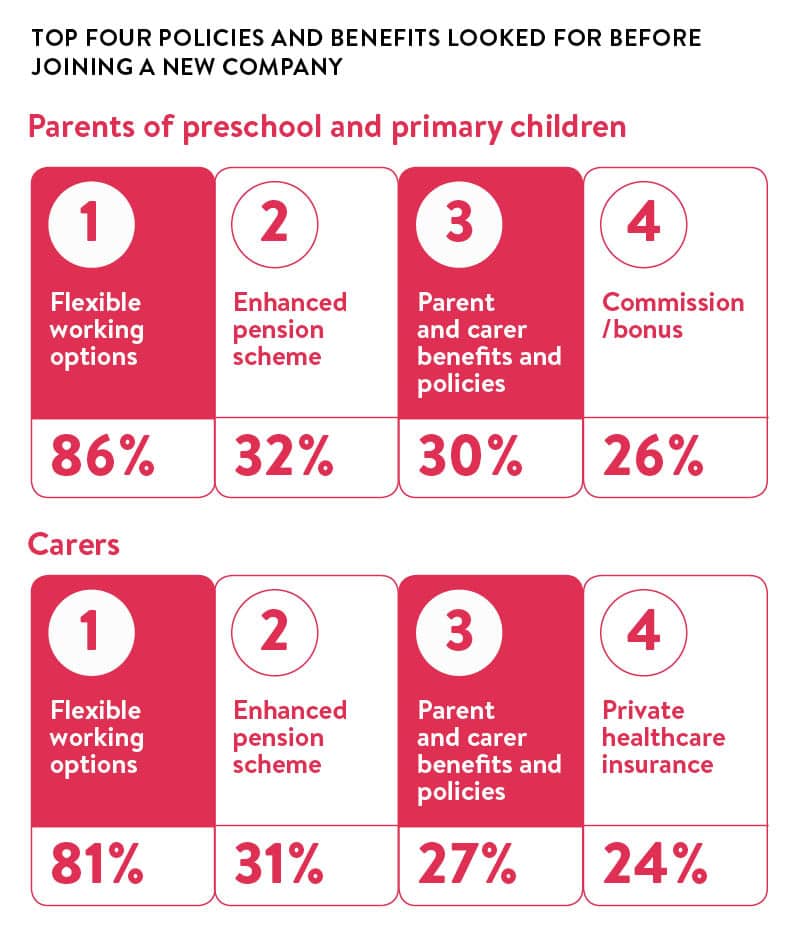 Once you've made the decision to bring flexible working into your business, there are some key things you're going to need to have in place to have things run smoothly.
1. Have clear processes and guidelines
From the outset, you need to make sure that you have a published flexible working policy so everyone is working off the same page.
Even if your company is pretty small and everything works well by chatting across the office, having rules about flexible working in place makes a lot of sense.
As much as you need to trust your staff when you introduce flexible working, they need to also trust each other. Without proper structure to your flexible working policy there could be some resentment from colleagues who perceive others as being treated more leniently.
Things to consider when setting your flexible working policy include:
Are there core hours you want everyone to be in the office?
What are the work reporting procedures going to be?
Who will be responsible for providing facilities like co-working spaces?
What's your policy on using non-company devices for work?
Get this type of thing written down and clearly communicated so there's less chance of issues arising in the future.
2. Get your tech ready
As well as knowing if you're going for 'Bring Your Own Device', or providing your own hardware, you need to know what tech you're going to work with.
There's plenty of workflow manager apps available, that can range from adding a memo for different pieces of work, to tracking keystrokes and logging other activity (should you need that level of reporting or compliance).
Having a shared calendar where mandatory meetings or training can be shared is another good idea. It can help everyone plan their schedules if they know when colleagues are going to be away from their desk.
For remote get togethers, look at your voice and video conferencing options. In this modern world, you'd think there would be a perfect piece of tech to make video meetings go smoothly.
3. Understand security
Although this falls mainly under the domain of your CTO, if there is customer or client data being shared you need to make sure that everything is also GDPR compliant.
This may be something you've already dealt with and have boxed off, but if you're introducing flexible working for the first time, make sure your policies are up to date and everyone knows what the rules are.
4. Know your outcomes
One of the biggest fears with flexible working is that your staff might get lazy and become unproductive. It's a legitimate concern, but do you see them slacking off every time your back is turned? If yes, you probably want to re-evaluate your management style, root and branch.
If you trust your staff when they're doing 9-5 in the office, there's no reason to not trust them to pick their hours and location and still do the same work. In fact, a lot of flexible or remote workers work harder to prove that your trust is well placed.
If you don't trust your staff, then you clearly have bigger issues to contend with.
At any rate, make sure your expectations are clear from the outset. It's going to depend on your business type and model, of course, but having clear KPIs, objectives, and expected outcomes will keep everyone on track.
Regular, scheduled catch ups will help to build confidence between you and your staff too. It may start off as a daily five-minute chat and you can slowly release the reins as you see positive results. Don't leave your workers floundering though; they still need the positive input you give them too.
5. Agree a communication plan
You've had your tech guys get the best video calling you can, but that's not where it ends with your comms. There are myriad options for keeping everyone in touch, such as:
Slack
Private Facebook groups
Group chat
Email
Phone calls
Video conferencing
Remote and in-person retros
1-2-1 catch ups
Messaging apps can encourage a jovial and friendly vibe, you might need to set down rules like if meme sharing is allowed and what levels of formality you're expecting. If you go the classic route of calls and emails, make sure things like call recording and email deletion policies are clear too.
Final thoughts
Flexible working, whether through job sharing, compressed or annualised hours, flexitime or the range of other options, can do great things for colleague engagement and productivity.
You're going to need to do some planning with your C-suite team, and your tech folks might get a bit fried for a little while, but the business case is strong.
More and more companies are embracing options to have their staff working where and when they want. As long as you keep a level of control and work on building trust between you and your team, you'll be able to keep building on your success.