3 strategy tools that can help rejuvenate your business growth
As Einstein said 'insanity is doing the same thing over and over and expecting different results' and this is something that could apply in business too. It's natural for a business to pursue the same strategy hoping that it will eventually pay off.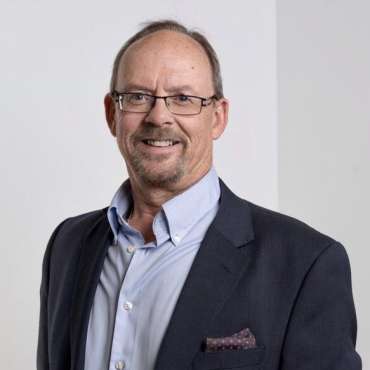 But there comes a point where, as a CEO, you need to have an honest look at where your business is and if it's not producing the profit and turnover you want, think about making changes to your strategic direction.
The important thing to stress is there is no shame in your business not performing to your desired level, the problem is if you don't take action to rectify it.
The thought of a strategy overhaul can seem overwhelming but with the three tools this article will give you, the process can be simple, efficient and be started today.
Tool 1: SWOT Analysis
This one may be familiar to some businesses. You may even be reading this and thinking 'our company has done this already' but the question you need to ask yourself is 'when was the last time?'
SWOT is a brilliant tool that needs to be used regularly to assess your strategy. Your business may have changed in hundreds of ways since your first did a SWOT analysis and therefore the results now would be completely different.
If your business strategy is still informed by the results of a SWOT analysis from a long time ago then your business is likely to not be performing at the level it could be.
SWOT facilitates business reflection and evaluation and requires you as a board or CEO to put down on paper what your business' strengths and weaknesses are. This will help you already see where you can improve.
Then through the tool you can begin to look towards the future as you discuss and write down what external opportunities may be on the horizon as well as the external threats that you, as a business, want to protect yourself against.
This tool is a fantastic base for your business to build a proactive and focused strategy.
Tool 2: Crisis Strategy Assessment
When you hear the word crisis, you're likely to think immediately of a global pandemic or the market crash of 2008. While you would be correct in your thinking, they are not the only types and sizes of crises your business might face. The Crisis Strategy Assessment tool will help you negotiate and move forward from any given situation.
For example your business crisis could be a sudden shortage of personnel and the technique to deal with this could have similar steps to how you would address a global crisis.
You need to break the crisis down into manageable sections and that is exactly what the Crisis Strategy Assessment does. From this you can assess where your company is because of the crisis and how you can plan to move forward.
The Crisis Strategy Assessment breaks the crisis into smaller parts by asking these questions:
What will the crisis change in the world and your industry?
How will the crisis affect your revenue streams?
How will the crisis change your value proposition?
How will the crisis affect your customer segments and relationships?
How will the crisis alter distribution channels and partners?
How are your resource needs going to change because of the crisis?
How is your cost structure going to be affected by the crisis?
By answering these questions, you will already have the basis for creating a new strategy to steer out of the crisis and towards business growth.
Tool 3: MOST analysis
Most analysis is where you create your new actionable strategic plan to help grow your business. This tool complements the first two because the SWOT and Crisis Strategy Assessment have facilitated your evaluation of your current strategy, how it has worked, and how it would continue to work in the future if it goes unchanged.
The M stands for Mission. This is where you, as a business, will discuss how much you desire to grow. When deciding upon this, remember to keep it to profit and turnover so your success can be quantifiable. Also, decide upon a time frame so your success can be easily measured.
The O stands for Objectives. Once you've decided what your desired turnover and profit is, you must now discuss and write down what the milestones are for you to achieve this goal - what needs to happen. Don't worry about the "hows" yet, just write down what you as a business think needs to happen to achieve your mission.
The S stands for Strategies. Now you can begin to think about the "hows." Looking at your objectives, brainstorm various ideas that you could implement to achieve them. For each objective have at least two strategies so that your business has options and all your eggs aren't in one basket.
The T stands for Tactics. This is how you implement your strategies. Decide and write down who is doing what, how, and when in order to achieve your strategies. This is the actionable plan that you will stick to throughout the process of reaching your mission.
In conclusion
There is no excuse not to evaluate your strategy regularly. It should be a consistent part of your business. Even if things are flying high, you should still evaluate to see if things could improve or to just secure what is really working for you.
SWOT and Crisis Strategy Assessment tools are brilliant for evaluating where your business has been and is in its current situation. They get all the issues out on the table and from there they can be resolved.
The MOST analysis allows you to resolve these issues by setting out a new mission and new strategies that will inspire growth within your business.
These 3 tools can be downloaded via the free Business Strategy Toolkit and you can create your new strategy to rejuvenate your business today.
Written by John Courtney, founder and Chief Executive of BoardroomAdvisors.co