The Great Resignation
What is the Great Resignation? We take a closer look at the workplace trend.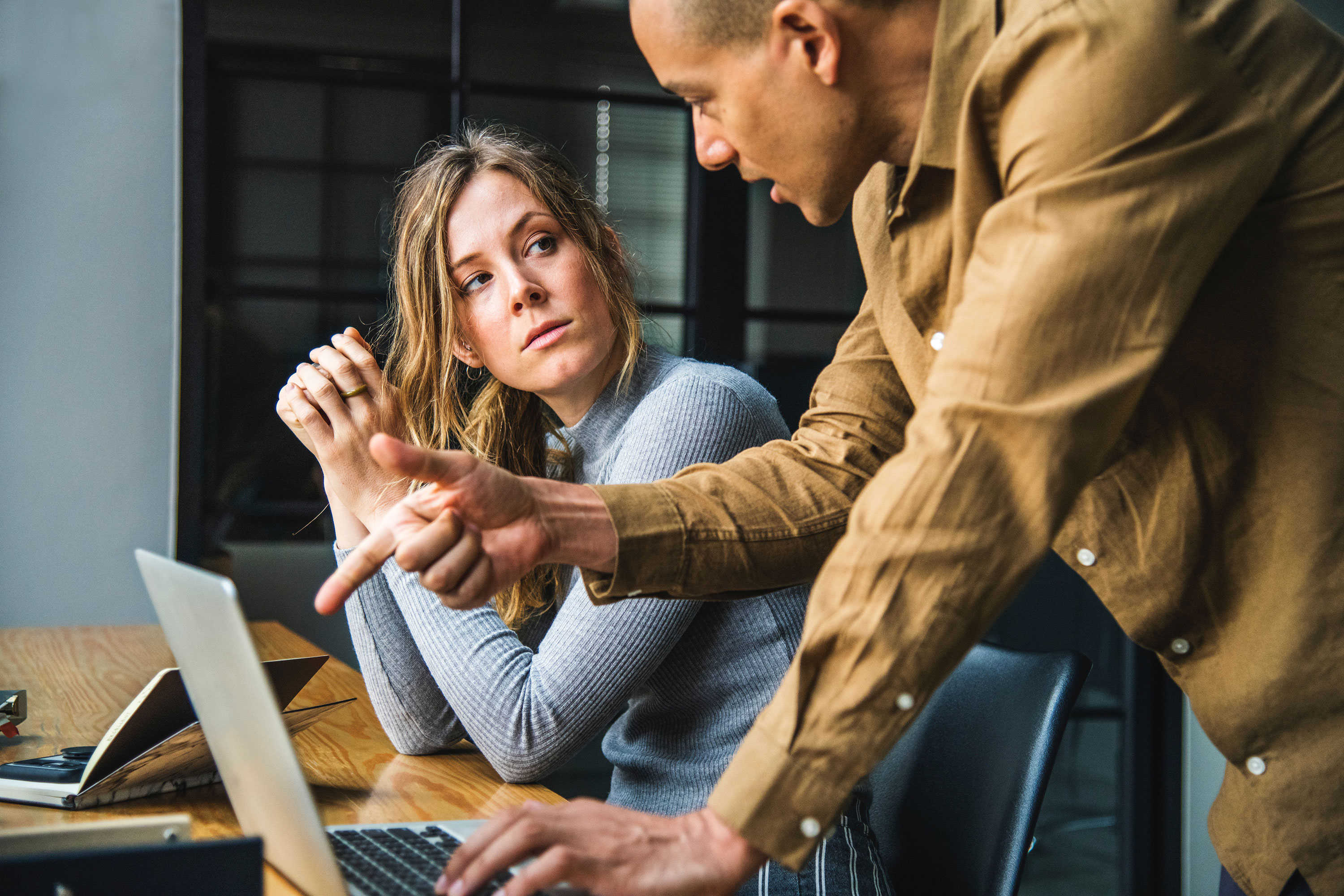 Employees are quitting in droves. So, if you want to retain talent for longer, you'll need to give staff reasons to stick around. Protect your business with a winning employee retention strategy and meaningful incentives. This guide will tell you what you need to know to improve the chances of your staff sticking around for longer.
What is The Great Resignation?
A phenomenon reshaping the world of work, The Great Resignation is an ongoing, global trend that's already seen millions of workers up sticks and leave, switch jobs or start a business.
Also known as 'The Big Quit' or 'The Great Reshuffle'.
The Great Resignation isn't a blip, it's a complete societal shift.
Anthony Klotz, a professor at Texas A&M University, coined the phrase back in May 2021, predicting the oncoming wave of resignations. And it's rattled employers to the core.
You might be wondering, is this all real? Is it as dramatic as it sounds? In short, yes.
Brits are resigning at the highest rate since 2009, according to Sanjay Raja, the chief UK economist at Deutsche Bank.
Job-to-job moves in the UK reached record numbers in 2021, largely driven by resignations (Office of National Statistics).
And a survey by Randstad revealed that almost three-quarters of UK workers are ready to make a move.
And that's just in the UK. The Great Resignation is global.
A 2021 Microsoft study showed that 41% of employees worldwide were thinking about leaving their current job. In the US alone, a staggering 4.5 million people quit their jobs in November 2021.
The pandemic isn't over yet, but as more of us return to normality, surely The Great Resignation is showing some signs of slowing down?
The very same Anthony Klotz doesn't expect resignation rates to reach the same extremes they did in 2021. That being said, the reasons behind the resignations are still prevalent. Employee attitudes have changed, and managing that will be an ongoing challenge.
What started the Great Resignation?
What's the real reason? Why are people leaving? It's by no means an exhaustive list, but among the reasons cited are:
Toxic work culture
Uncertainty and job security
Re-evaluating career goals
Re-assessing priorities
Lack of work/life balance
Lack of flexible/remote working
Rising living costs
There's no doubt that the pandemic has a huge part to play. Unrest rippled beneath the surface long before; the resignation rate in the UK has been rising since 2012. But the pandemic burst the banks.
The pandemic shone a light on toxic cultures and imbalances in the workplace. According to a report by MIT, toxic culture is the number one reason driving Americans to resign in the wake of the pandemic.
In the UK, according to our recent YouGov survey, burnout, feeling underappreciated and poor management were cited as some of the top reasons why Brits want to leave.
As well as toxic culture, the pandemic revealed cracks in continuity. Some employees decided to look elsewhere because the future of the company they worked for looked bleak.
For others, the pandemic sparked a renewed optimism and entrepreneurial spirit. While many companies crumbled under the weight of Covid restrictions, a record number of new businesses were born.
Workers made redundant, placed on the furlough scheme or just disillusioned with their current situation, took the opportunity to pursue passion projects. Others completely reevaluated their career wants and needs, and what really matters.
In 2020, online searches for "introducing wellbeing at work" soared by 900%, which suggests that employers knew their teams were struggling.
Wellbeing at work is just not possible without a healthy work/life balance and that struck a chord with employees experiencing burnout, those doing their jobs and 'then some' without the people or resources.
When asked about the positives of working from home, working adults believe they strike a better work-life balance, according to the ONS.
The pandemic catapulted white-collar workers to remote working. And once they got a taste, there was no turning back.
We asked Brits to tell us what would make them choose one job over another with identical pay, and remote or flexible working was the top answer.
Companies may choose to adopt a hybrid working model moving forward, but there's no way that all workers will return to the office full-time.
And if they feel forced to, they're more likely to just leave. According to the job site Indeed, the number of candidates looking for remote work has risen tenfold since before the pandemic.
And in this increasingly decentralised digital world, it's easier than ever for companies to recruit talent from across the globe. That means there's an abundance of international job opportunities too. So job seekers can take their pick.
Finally, with the cost of living rising in the UK, the lure of a new job with higher pay, better benefits and greater flexibility will no doubt tempt employees.
Who and what industries are most affected?
1. Women
It's no secret that childcare and domestic responsibilities disproportionately fall on women. Numerous reports suggest that the pandemic only exacerbated that.
And a reduction in part-time work coupled with school closures only made matters worse.
That's why some are going so far as to say that The Great Resignation is driven by women forced out of work. Others say it's women keen to strike a balance moving forward by switching jobs.
The Institute for Fiscal Studies and The UCL Institute of Education 2020 survey at the height of the pandemic revealed:
Mothers are more likely than fathers to have left paid work since February 2020 (shortly before the first UK lockdown).
Among those doing paid work at home, mothers are more likely than fathers to spend their work hours simultaneously trying to care for children.
Now, The Great Resignation isn't inclusive of all women, or all ethnicities. There are plenty of women who would love to quit their job and find a more suitable role but feel unable to because of financial or cultural reasons.
There's a lot to unpack, but one thing is for sure, companies who offer better perks and flexible working arrangements have greater potential to win women over.
2. Gen Z and Millennials
As for age, the younger the employee, the more likely they're planning to leave their current role in the next 12 months.
33% of 18-24-year-olds are currently applying elsewhere.
22% of 25-35-year-olds are also itching to make the switch.
According to our latest survey with YouGov. While it may look like young people are leading the way, it doesn't necessarily mean it's only entry-level roles that now need filling. Data from Visier suggests that mid-career employees are also making the move.
3. Multiple industries
The pandemic disrupted all sectors. But the following industries, in particular, are really struggling to retain and attract talent:
IT/Tech
Hospitality
Retail
Healthcare
Operations/Logistics
The struggle to fill tech roles is nothing new; there's been a critical skills gap for years. And IT workers know it. According to a report by Gartner, in IT alone, 31% of workers actively sought out a new job between July and September 2021.
Multiple lockdowns and Covid restrictions put immense pressure on retail and hospitality workers in the UK. Many of whom were not earning anywhere near the National Living Wage. So who can blame them for not wanting to return to the industry?
Record numbers of health workers quit NHS in 2021, which comes as no surprise given the challenges they faced in nursing the nation back to health, and the repercussions of that on their own wellbeing.
And while Brexit has a part to play, disruption to the UK's supply chain caused by the pandemic highlighted a skills shortage of HGV drivers and other workers who keep Britain moving. The UK Government started funding the training and recruiting of HGV drivers to get the wheels in motion again.
4. SMEs
According to research by Grant Thorton, 63% of mid-sized businesses are experiencing unusually high employee turnover.
Tech giants like Apple and Google may be able to offer super competitive salaries but many SMEs don't have pockets deep enough to do the same.
So it's not surprising that a hot topic among small business owners is how to attract and retain talent while preserving cash flow. But an effective retention strategy need not break the bank...
The true cost of the Great Resignation
A mass exodus of employees can have a damaging effect on any business and not just financially speaking.
Costs
But speaking of numbers, the average cost of turnover per employee (earning £25,000 a year or more) is £30,614. In other words, the cost of a team member leaving is often greater than their annual salary.
That's according to research by Oxford Economics and Unum, and that report was released a little while ago, so imagine what the cost is now.
Why is it so expensive to lose an employee? Well, there's the cost of finding a replacement which often includes paying job sites to advertise roles.
And don't forget that time is money too; whether it's someone external or in-house, someone's got to sift through (potentially) thousands of applications and interview multiple candidates, multiple times.
Then, there's the time and money spent onboarding and training a new recruit to get them to a standard where they can start to contribute. And that on average (according to the same report) takes 28 weeks.
Reputation
A company with a high employee turnover is a red flag to job-seekers. It begs the question, why are so many people leaving?
Perhaps the company culture is toxic, or the management team are difficult to work with. Or if the same position keeps cropping up, perhaps the expectations for the role are actually unattainable.
Now, none of that may be the case, and there is such a thing as healthy turnover, but that's how it might look.
Morale
Toxic culture is one of the top reasons why employees clear out their desks and join The Great Resignation.
Low morale is an indicator of a toxic culture already festering. But this then compounds when multiple employees leave in quick succession; the morale only gets worse.
When highly respected, hardworking colleagues leave by the dozen, doubt, fear and suspicion starts to creep in.
And even if their roles can be filled quickly, it can be difficult to build positive working relationships with colleagues when there's a constant flow coming and going.
Low morale can have devastating consequences on efficiency, productivity and even brand and recruitment.
Employee referrals are five times more likely to convert applicants into successful candidates. But are unenthused, unengaged employees really going to talk about their company favourably?
The Great Resignation impacts morale but so did the pandemic; 30% of British workers said that they'd experienced a worse team spirit. Employers face an almighty challenge to keep morale high.
It's changing the workplace
The Great Resignation has changed attitudes towards work and shifted the power from employer to employee. After what Klotz believes to be years of pent-up frustration in the lead-up, for many, The Great Resignation was the green light to leave.
They could see others exercising their right to choose a different path. Whether that was to pursue a passion or benefit from better pay and perks is irrelevant, it's the conviction, the act of leaving itself that can give others the confidence to do the same.
Employees are demanding better work/life balance, better rewards and more respect.
This level of quitting is really an expression of optimism that says, We can do better - The Atlantic.
Of course, the grass isn't always greener. Some of those who joined The Great Resignation with no hesitation are regretting their decision.
How can I stop staff from leaving?
So, how do you keep employees from leaving? Well, first things first, you can't force anyone to stay and why would you want to? But companies can reduce the risk of employees leaving by taking care of them while they still can.
The Great Resignation is a tidal wave of a movement and it's re-sculpting everything about how businesses are run. People are demanding better working conditions, better rewards and more respect.
Overcome The Great Resignation and hold on to talent for longer with a winning employee retention strategy and a rewarding employee benefits programme.
What is a staff retention strategy?
An effective employee retention strategy is built on an understanding of why people leave and what people need to work well and feel positive and fulfilled. Followed by action; a plan to minimise the risk of employees leaving due to preventable causes.
How to build an effective employee retention strategy
Two crucial steps to building a retention strategy that works:
Find out why people leave
Gauge employee sentiment
In the wake of The Great Resignation, employers simply cannot afford to be complacent. So, rather than assume that all is well, gather and act on real data.
Why did they quit?
You need to find out why the employee handed in their notice. Organise a formal exit interview. Create a safe space so that employees feel comfortable giving you their honest, unfiltered feedback without fear of retribution.
And if they don't feel comfortable for whatever reason, that's a glaring indicator in itself that something's not right.
How is the rest of the team feeling?
A great way to capture employee sentiment is to regularly conduct anonymous surveys using tools like CharlieHR. Construct surveys that focus on specific themes to really drill down and get granular insights.
The results may indicate exactly where things are going wrong in the business, but also reveal positives too, hopefully.
Another way to gauge employee attitudes is to actively measure engagement, by keeping an eye on lagging and leading indicators. Engagement is difficult to quantify but not impossible.
For example, you could look at employee attendance at a team social. How many people actually turn up? For those who didn't, why didn't they? Perhaps their workload is overwhelming or there's friction between departments.
Once these steps are complete, it's time for the next challenge; deciding what incentives to offer employees. Whether that's one or two employee benefits or a comprehensive incentive plan.
What are employee benefits?
Employee benefits are additional incentives intended to engage, motivate and reward employees. Also known as 'perks', 'incentives' and 'rewards'.
And not to be confused with compulsory or 'core benefits', like holiday pay and a workplace pension.
Employee incentive schemes attract talent and help to retain staff. According to Willis Towers Watson, 78% of employees are more likely to stick around if their employer offers a good benefits package. Put plainly by our founder and CEO, Ifty Nasir:
If you're a senior leader, do what you can to reward your team. Frankly, if you don't, you'll lose them.
What should I include in an employee benefits package?
There are popular purpose-built platforms like Caboodle, Perkbox and Bonusly that offer freebies, discounts and rewards.
But ultimately, the best employee benefits package is whatever aligns with employees' needs, while balancing the books. After all, there's no point in spending a fortune on a package full of perks that no one will use.
And then there are the 'quirky' office perks. But let's face it, the novelty of a ping-pong table quickly wears off.
That's where tools like anonymous surveys can come in handy to understand what the people want. But employees will value some incentives higher than others.
In fact, when we asked what would impact their decision in choosing one job over another Brits valued remote/flexible working, shares/options and free lunches above office perks.
Employee incentives that make a difference
You can't go wrong if you (at the very least) offer:
Give staff a reason to stay
Numerous studies, and our own customer data, prove that incentives like employee share schemes positively impact employee retention:
95% of customers with an Enterprise Management Incentive (EMI) scheme said that it's helped with employee retention.
Every week, we talk to customers whose chief concern is retaining talent. So we help them identify the best scheme for their team.
Why launch an employee share scheme?
Employees with a piece of the pie are more likely to perform better because they're emotionally (and quite literally) invested. They'll strive for success together, as later down the line, they could all be looking at a life-changing financial gain.
We call this The Ownership Effect.
And don't those who contribute to a company's success deserve a slice of the pie? It's a philosophy that can inspire teams to do great things.
Employee share and share option schemes are long-term incentives, unlike a one-off, one-hit-wonder like a cash bonus. It's not just a reason to stay right now, it's a reason to stick around for longer.
Vestd makes it easy to distribute and manage equity digitally; no paperwork necessary. Thousands of UK business owners launch their share schemes with Vestd to:
Retain the best talent
Attract the best talent
Improve performance
Boost employee engagement
Preserve cash flow
Increase business value
Find out everything you need to know about share schemes in our free guide.
FREE DOWNLOAD
The Complete Guide to Company Share Schemes
Learn more about employee share and share option schemes.
Get the guide
Motivate your team to stay - set up a share scheme today
Vestd takes the complexity out of setting up a share scheme. We've helped thousands of customers launch and manage their share schemes, inspiring their teams to do great things.
Book a free, no-obligation consultation with a share scheme specialist today.
Talk to an equity consultant
Book a free call to explore:
Your business, goals and motivations
The best ways of sharing ownership
How to set the right kind of conditions
Costs and tax implications
Why a digital platform makes life easy
Giving people skin in the game used to be complicated but we've made it really straightforward.

Simply choose a time and let's chat...