Jahirul set CAVE Academy up to share knowledge and to further the utility of creative fields. Now a thriving company of twenty-five, CAVE is going from strength to strength!
We sat down with Jahirul to find out more about where his moment of inspiration came from.
Let's kick things off by learning a bit more about the company. Could you tell us a bit about what you do?
CAVE Academy specialises in training for the creative industry. We primarily focus on VFX, animation and games, and in the future, we'll be looking to push training in more traditional areas, such as drawing, painting and sculpting.
When it comes to our training style, we strive to help artists become problem solvers, rather than button pushers. The buttons are just the tools to get a job done, and with software ever-changing, we'd rather have students walk away with a skillset that allows them to figure things out through critical thinking.
We also heavily push the importance of observation and analysis. An artist is a scientist, a mathematician, an engineer; they need to take the real-world, deconstruct what they see and feel around them and then convert that knowledge into something visual, whether that be 2d or 3d, or even sound. We also encourage students to experiment and try new things, that way new workflows, ideas and creative expression can be formed.
Finally, we aim to bring people together, to have people connect and share knowledge and experiences. This is again a way to encourage new ideas, workflows and techniques to problem solve.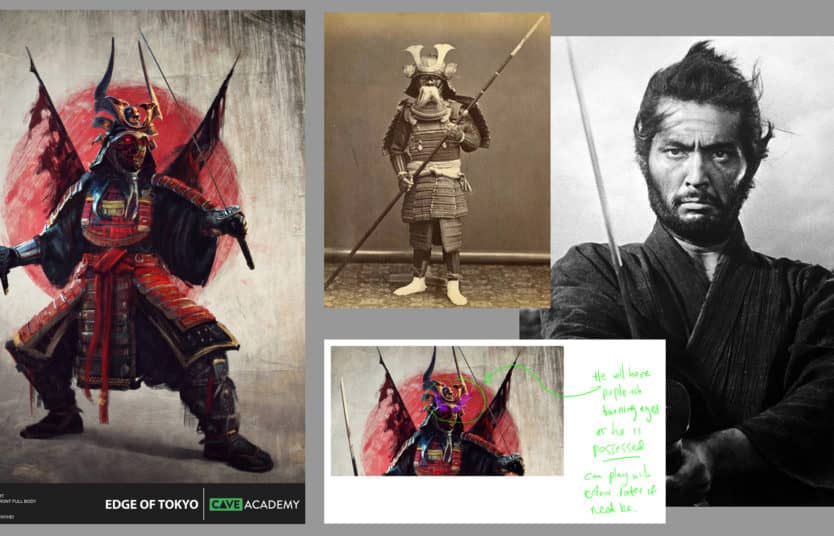 How did the idea for your company come about?
I've been a CG or VFX trainer for the past decade now and one thing I've noticed is that more and more training is becoming about the software and button pressing, and less information is about the "Why?".
So the company was formed with the plan of answering that question at every stage of the way.
Why design the character like this? Why animate the creature like this?
So the idea of starting the company came through the desire to create training that was more focussed on real-world production projects and answering the fundamental question: "Why?"
What's the big aim?
If I had to sum things up into a single sentence, it would be something like: to impact people's lives through learning and knowledge sharing.
The big aim is to create training that is both accessible and affordable for a wider audience, with our long-term plans being to be more in-line with training providers such as Khan Academy (but for the creative arts).
We also want to continue working with the amazing companies that have already got involved, such as Clear Angle Studios, ILM, DNEG, Framestore and Rebellion, and to continue creating content that is relevant and valuable.
By working closely with the industry game-changers, we are at the forefront of what is happening in visual storytelling and to share that knowledge with our students.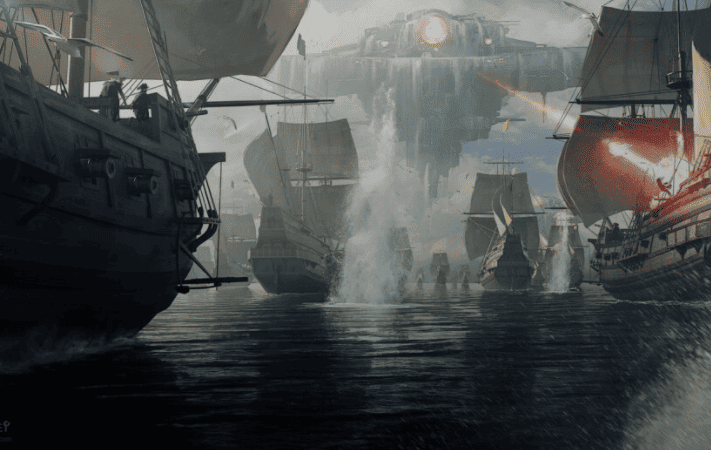 Can you share any practical tips or processes to help people work remotely?
My big tip would be (and this is both remote working and in-person) to keep the communications channels open with your team as much as possible. There are some fantastic tools for communication, so take advantage of them.
And as well as staying in touch with the team, you also need to take care of yourself. Stretch your legs, go out for a walk or run, get away from the screens, see the real-world with your own eyes then get a good night's sleep.
How do you keep your team aligned?
We have a clear goal as a company and we haven't digressed away from that. The road to get to our target may not be straight but we know where we are and where we want to get to. I should also note that we don't see the target as the end goal either.
Once we complete the next stage of our plan and cross that finish line, we'll have new starting lines heading towards new finish lines ahead of us. Every line we cross is a new line that starts.
And finally, clear targets are essential, but of equal importance is process, and we ensure that our means of reaching targets always has integrity.
Who has had the most impact on your life, and the decisions you make in business?
The biggest impact has been from my family: my wife and four daughters.
My wife Nicky is an extremely special soul who is able to assess things with a clear head. I like to jump into things head-first, so she keeps me grounded and makes sure that I think about the impact of decisions before pressing ahead.
I might come up with a random idea a day and she is great at filtering out the crazy ideas from the not-so-crazy ideas. On top of that, she comes up with many fantastic ideas herself, has a great eye and is a master of the written word. All of which ensures that our message is clear and easily digestible.
At every stage, my family has been hugely supportive. I'm sure people will find this cheesy, but they have been through all the ups and downs, all the stresses and long nights, through all the struggles and through all the laughter.
Plus, they have great creative eyes and are even good at admin. If I owe anyone a huge thank you, it would be to my wife and kids (and the cat and dog).
What is the biggest mistake you've made as an entrepreneur?
I'm sure I've made many mistakes and will continue to do so. Each mistake is a learning exercise so it's all part of the journey.
One mistake I think that comes to mind though is not having the confidence to start sooner. I get many ideas but I always tell myself I'm not the person to do it, or I don't have the skills and knowledge to pull it off.
I still have moments of a lack of confidence but I'm also starting to feel at ease with the skills I do have and I'm continuously looking to learn.
Also — it's great to surround yourself with a team you trust and that also complement your skills, so I'm doing as much of that as possible.
Do you have a share or option scheme in place for your team? What impact has it made?
We don't currently have a share/option scheme but in the future, this is definitely something I'd be interested in getting up and running. Currently, the teaching team is more freelance and they receive the majority of the profits coming in, and then CAVE takes enough to cover the costs of maintaining the website and funding the updates needed to maintain the learning management system and future plans.
I'm extremely happy with the team I have at the moment. Each member is someone I've had the pleasure of working with professionally or have known personally, and if I could, I'd grab them full-time in a heart-beat.
All of them have been supportive throughout the setup of CAVE and given up their time freely to help with creating images, running Dailies sessions and Masterclasses, and more.
I think it's rare to find people who are more interested in a vision as opposed only to making money. So when you find people like that, you want to continue collaborating with them for as long as possible.
I would love to have the opportunity to continue working with each member of the CAVE team.
If you could resurrect any long-gone genius for advice, who would it be and why?
"Empty your mind, be formless. Shapeless, like water. If you put water into a cup, it becomes the cup. You put water into a bottle and it becomes the bottle. You put it in a teapot it becomes the teapot. Now, water can flow or it can crash. Be water my friend."
Star Wars, Lord of the Rings, Harry Potter or the Marvel Universe?
Tough choice. Can I go for wizards, elves and dwarfs in space fighting superheroes with light-sabres? If not, I'll go with the Marvel Universe.
Buuuuut — if I had to mention one film that made me go "Woah!", it would have to be The Matrix. A fantastic story, kung fu, sci-fi and amazing visuals. So maybe we can go for Neo and the gang in space with wizards, elves and dwarfs in space fighting superheroes and agents with light-sabres ;) Cake and eat it?
I'd give you a spoon to eat it with Jahirul, but there is no spoon.
Thanks for your time!