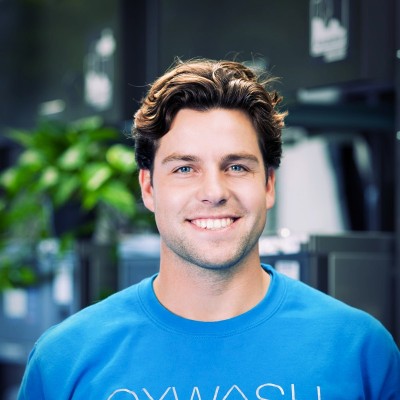 Kyle C Grant is a seriously impressive individual.

Named as one of the 'Forbes 30 under 30', this ex-NASA entrepreneur and innovator has shifted his focus to sustainability, engineering and data-driven modelling.
We managed to get him to slow down for five minutes yesterday, so that we could get the lowdown on his latest venture, Oxwash.
Hey Kyle, thanks for meeting with us! Could we start by learning a bit about Oxwash?
Oxwash is an OS for circularising fashion and textiles. We operate an end-to-end laundry and dry cleaning service like no other, with a focus on ultra-cleanliness with a drive to net-zero impact on the environment.
How did the idea for your company come about?
I was fed up trying to wash our rugby team kit in woefully inadequate laundry facilities and found out all my friends at other accommodation blocks had the same problem. I got a Deliveroo backpack, spray-painted it sky blue and Oxwash was born!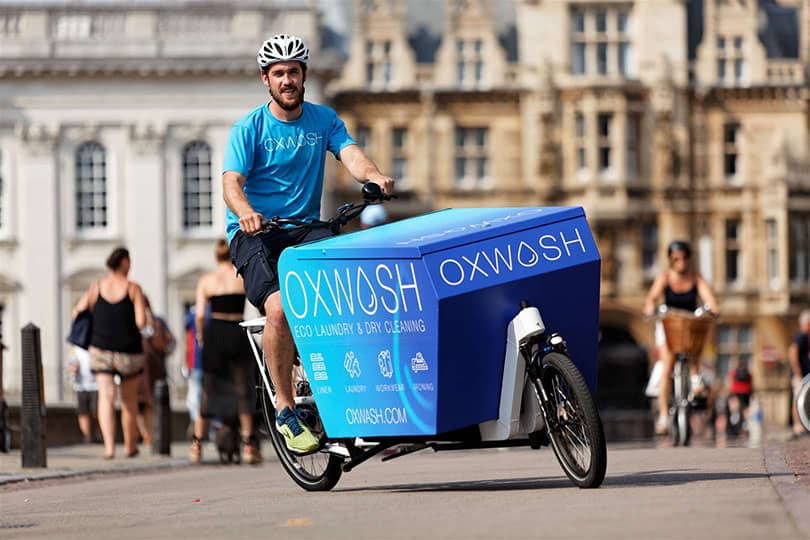 Nice! I can imagine that 2020 changed internal operations somewhat — can you share any practical tips or processes to help people work remotely?
Definitely get some calendar time in to take a break at lunchtime, go for a walk and leave your phone at home.
Getting just a little headspace and fresh air can do the world of good.
How do you keep your team aligned?
We keep a very tight and open culture at Oxwash where anybody has the forum to question the status quo and respectfully challenge others and assumptions.
This keeps everyone aligned and our macro-culture unbiased and fresh.
What is the biggest mistake you've made as an entrepreneur?
Delegate and trust your team members early, keep a close eye on unit economics and don't assume growth will come without effort.
Do you have a share or option scheme in place for your team? What impact has it made?
We do! Every team member gets options and it's enabled us to give a little piece of the 'blue beast' to all and unified our efforts to make Oxwash a place where everyone feels like they add value.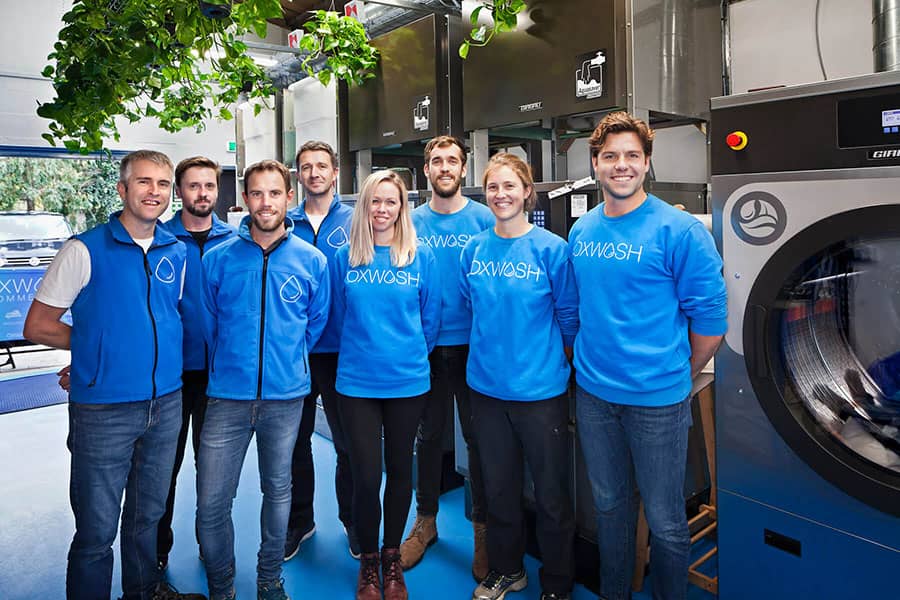 If you were going to invest in a startup business and you could only give one piece of advice to the team running that company, what would it be?
Make mistakes and don't hold back on jumping right outside the box.
What's your morning routine?
Wake up at 5:30, quick gym or spin, make a coffee for my girlfriend and I and then read tech/space news before heading to one of our lagoons.
Who's your favourite band or musician?
Elgar.
Favourite film?
Contact.
Great choice, and thanks for your time Kyle!