Content marketing is a sure-fire way to build trust and generate leads. And Brafton is a top content marketing agency helping brands do just that. Founder and CEO Tom Agnew, tells us more.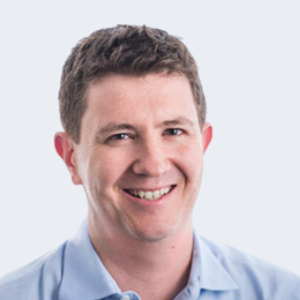 Hi Tom! Tell us a bit about your company.
I have two ways of describing Brafton:
The world's leading content marketing agency.

AKA a global team of in-house, highly skilled marketers, developers, writers, designers, videographers and SEOs.


What happens when a bunch of creative geniuses from all over the world get their hands on killer marketing data.
The first one gives people all the context they need to really get what we do. The second one does justice to the spirit of calculated creativity that fuels all of those things.
How did the idea for Brafton come about?
The idea has probably been in the making since 2003.
Content's importance on the web first became apparent to me then - it needed to be great and it needed to be picked up by search engines - because content is why people visit sites, and search is how they arrive.
But it was really in 2008 that I acted on this knowledge, and things moved fast after that. I immigrated to the US from the UK, started Brafton, and within two years, we were the largest privately-owned content marketing agency in North America.
It was all a bit surreal, but deeply rewarding at the same time.
What is the biggest mistake you've made as an entrepreneur?
Early in my career, it was really hard for me to let go and trust people to do what they're great at.
I think that made it harder for me in the early goings - no one person can truly have a hand in everything when you're managing a global business. But I've since learned to let go and trust great people to do their job.
Did you ever experience a business disappointment that led to something better?
Absolutely. Look no further back than the past 2 years. The pandemic hit us hard, particularly in the first half of 2020. But as a result of COVID, our company shifted to a digital-first mindset.
This had the unforeseen consequence of making it easier for us to expand globally. We realised that we have all the right digital processes in place to collaborate seamlessly across continents.
And I think that gave us the confidence we needed to start hiring remotely in the countries where we'd like to establish a market presence.
Love that. Speaking of "digital-first", are your team still working remotely?
Absolutely. We have a flexible model that works for everyone's needs. People who want to work from home can do that. Folks who want to come into one of our offices are more than welcome.
Everyone else operates on a hybrid model, where they occasionally come to the office, but spend most of the week at home. It's nice this way. I get to meet peoples' pets on Zoom!
In a parallel universe, if you hadn't started Brafton, what would you be doing?
Most likely selling something. Maybe medical devices or photocopiers - I think sales and marketing are in my DNA. But I wouldn't rule out English Premier League soccer player, either.
But in all seriousness, it's a hard question to answer because this really is the best job in the world and the only one for me.
I get to organise a community of fiercely talented people who enjoy working toward a common goal, plus I'm passionate about marketing.
Let's talk more about your team. How do you keep everyone aligned?
Shared (and well-documented) goals, mutual commitment and accountability to those goals, sense of mission and accomplishment. But also technology.
In the past three years, we've launched two apps to help our teams stay organised. They've been game-changers for us and for our clients.
We also do 'lunch and learns' as a company. Even with a global workforce, it's surprisingly easy to order lunch (or dinner, or even breakfast depending on where you are) for folks all over the planet.
We gather round from afar, and experts share cutting-edge insights with our entire company. It's very cool, and it's centring for us as we grow and learn together.
Do you have a share or option scheme in place for your team?
Not at the moment. We have competitive compensation and benefits plans tailored around our employees' most pressing interests and needs.
While we have no plans to offer shares or option schemes based on the current interests and needs of our workforce, it's a cool concept.
And something that we might consider at a later date if and when a demonstrable demand for it arises among our workforce and among applicants.
Watch this space! What about company culture? What does it mean to you?
It's a community of people who get excited about working toward a shared set of goals together. In pursuit of those goals, they also share certain core values.
Our values are centred around kindness, acceptance and accountability - we don't pass blame, and we always support one another. We're all on the same team which means we share in, and contribute to, one another's successes.
Fantastic. Finally, the hardest question of all. If you could only eat one meal every day for the rest of your life, what would it be and why?
Sushi! Because it is the best, healthy and just mind-blowingly delicious. I don't think I'd ever get sick of it.
Good answer. Thanks for your time Tom!