Surely all chefs dream of opening their own restaurant one day? Well, Teddy Lee did just that. Teddy is the founder of Maki & Ramen, a Japanese restaurant chain that has gone from strength to strength. We spoke to Teddy about Maki & Ramen, delighting Scottish tastebuds and the excitement of expansion.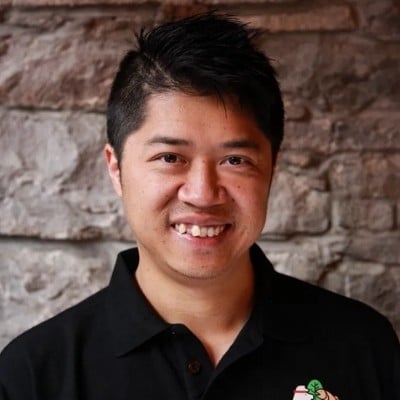 So Teddy, tell us a bit about your company.
I founded Maki & Ramen in 2015. Our business specialises in Maki (sushi) and Ramen (Japanese noodle soup). Starting with one intimate, humble location on West Richmond Street, Edinburgh, following a series of failures and obstacles, keeping a "never give up" attitude enabled Maki & Ramen to grow rapidly and receive a cult following of Ramen lovers throughout Scotland.
Maki & Ramen strives to pioneer the most authentic innovative Japanese dining experiences for global communities. We are passionately bringing comfort and joy to our customers' lives, and ultimately transforming the world one bowl of ramen at a time.
Maintaining the authentic tastes of some of the most celebrated dishes in Japanese cuisine and showcasing them in a playful, sleek, contemporary context. We seek to respectfully share the essence of simplicity and quality with reverence to the cultural roots and stories behind each dish.
There are now 6 locations, one factory headquarters to produce Maki & Ramen's famous broth and noodles, and we have many new exciting announcements to come, including our newest development at St James centre.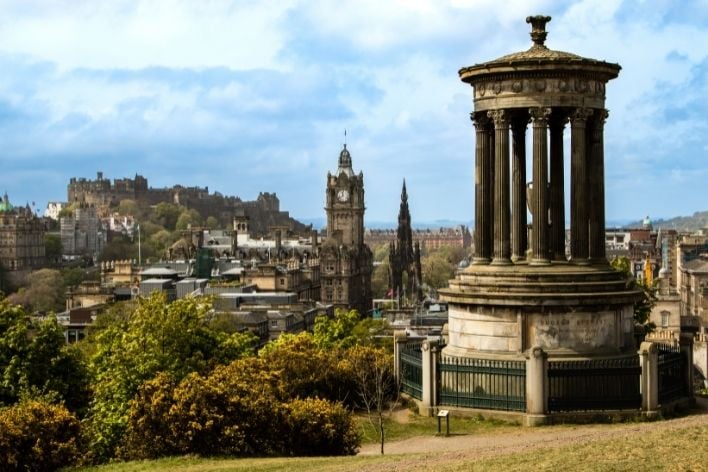 How exciting! How did the idea for Maki & Ramen come about?
I come from a chef background. Throughout my years working as a chef, I always dreamt of having my own restaurant in order to design my own menu and experience a sense of ownership.
My passion for Japanese food was met with an ambition to share my own recipes and culinary discoveries. I enjoyed the process of creating, exciting, high-quality dishes but began wondering how it would feel to have more creative freedom and build my own customer base
My biggest inspiration is cooking. At the beginning of my journey experimentation and a sense of ownership was the biggest factor that propelled me to start my own restaurant.
I was astounded by how popularity and momentum grew after I founded my first Maki & Ramen site. This contributed to my inspiration and vision to reach more people and share the spirit of true Japanese cuisine, with beauty in every bite.
You touched earlier on overcoming a series of failures and obstacles. What's the biggest mistake you've made as an entrepreneur?
Oh, there's been a lot of mistakes! I would say the biggest has been hiring someone that was "so-so" but we wanted to keep them irrespective of the business needs. Of course, the biggest mistakes turn into the biggest lessons.
So when you're hiring, what do you look for in a candidate?
I look for candidates who show passion, a strong growth mindset, alignment with our core values and a sense of warmth and integrity. These are the greatest assets we look for within our hiring process.
How do you keep your team aligned?
Good communication and good food is the key to aligning our team. I say that with a great sense of humour and fondness. Prior to COVID-19, we would often gather to share food and celebrate our wins.
Recently virtual meetings have been our key to reflecting, planning, aligning and supporting morale. But with the amount of screentime now required it's important that we keep the meetings concise and focused.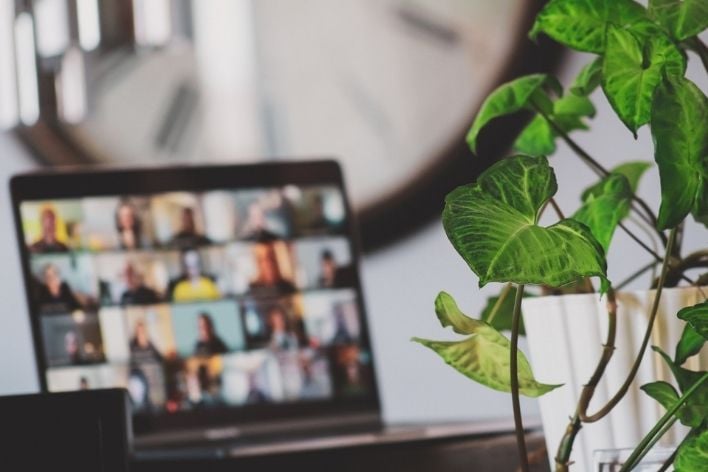 Speaking of virtual meetings, do you have any practical tips for remote workers?
Planning your time and integrating exercise, rest and good nutrition are key to keeping the momentum and passion throughout working remotely. We use Asana, which is a fantastic task management platform to schedule and prioritise.
Do you have a share or option scheme in place for your team?
Our biggest focus at this point in time is on providing professional development, coaching and mentorship to our staff rather than just training them. We support them to achieve optimum growth in their personal lives and grow mutually with the business.
How would you describe your leadership style?
I would say my leadership style is one of influence. I like to influence others to discover their potential and inspire/motivate them to achieve excellence. I am committed to the power of a growth mindset and seeing challenges as opportunities to become stronger.
The business is built on a great sense of trust, honesty and passionate integrity and that's reflected in every step of our growth.
What's your North Star metric and why is it so important?
As we are rapidly expanding our independent delivery platform, our current North Star metric is the number of delivery orders per month.
Fantastic. Finally, business aside, what do you like to do outside of work?
I love spending time with my family. And I'm passionate about the concept of "sharpening your knife" as a metaphor for education and self-enquiry. As a parallel to sushi making, a blunt knife (or mind stimulated by negative material) can limit the chances of success. I love reading positive motivation material, books and podcasts to overcome limiting beliefs and aspire to new heights.
What a great metaphor to finish on. Make every day a learning day.
Thank you for your time, Teddy, it was a pleasure to talk to you. Although now we're feeling kind of hungry...