Winning business ideas aren't always a lightbulb moment, sometimes they evolve naturally out of existing partnerships.
Douglas MacLennan tells us how VoucherCart grew organically from a relationship that he'd maintained for years with another service provider.
Hey Douglas, thanks for taking the time to chat with us. Could we start off by learning a bit about VoucherCart?
As the market-leading gift card, voucher and ticket sales technology provider, VoucherCart is the No.1 e-commerce platform for voucher and gift card sales globally.
VoucherCart supports businesses to create, promote, and sell their products and services across all digital channels as fully prepaid gift cards, vouchers, memberships, and tickets.
VoucherCart is 100% cloud-based and API driven, is available in 22 languages 28 currencies, and supports payments via the majority of established and leading payment gateways globally.
How did the idea for your company come about?
It happened organically. My co-founder and I are owners of two independent web services companies DMC Web Services and Webcoders. By 2015, we'd collaborated for over 15 years on a range of commercial web development projects from specification through development and testing to delivery and ongoing support.
By 2015, we'd built two separately commissioned voucher sales systems for private sector operators. The first for a hotel chain and within a few months of completion, we were commissioned to build something similar for a leading spa and beauty salon chain.
The research and analysis stage leading into development on these two systems had taken us on a journey of evaluating existing solutions in the market and how they worked to inform our specification and build, and the components and system functions needed.
This gave us insight into what a good voucher platform needed to do. Importantly it also highlighted the massive scope for improvement which existed in the voucher technology and service space.
Specifically, a low-cost SaaS ecommerce solution that could be used by businesses of all types and which could act as a high-profit sales engine for businesses.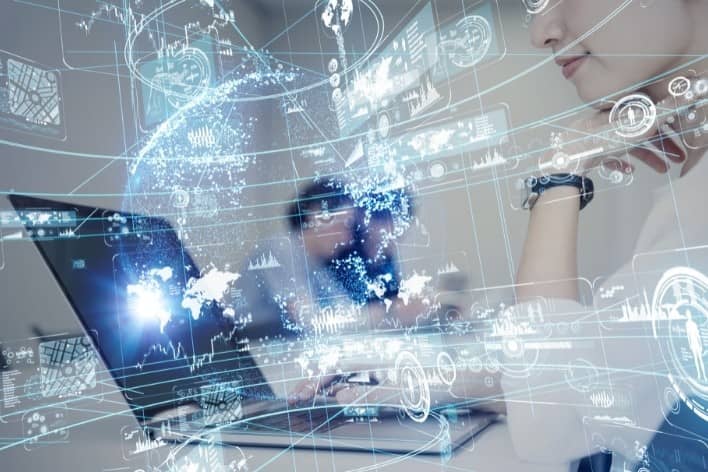 Incredible insight. Have you ever experienced a business disappointment that led to something better?
I'm sure it's happened. Although I can't cite an instance of failure or disappointment leading to a success per se, I would say that great things can come by accident as a result of experimentation and from testing, trial, and error.
In other words, you need to do stuff to discover. Go on that journey and discover great things. Things you could only likely discover by going on that journey itself. That's well evidenced in my own experience and career.
Great advice. What is the biggest mistake you've made as an entrepreneur?
Not starting sooner.
Hindsight is a wonderful thing. Let's talk about your team. How do you keep everyone aligned?
With a clearly defined strategy and objectives that are transparent and shared across the team, so everyone understands the journey we are on and where we're headed.
We reinforce our strategy, direction, and purpose through regular weekly team meetings. This ensures the company vision is clear and understood by all team members.
As a result, each member of the team working on their own unique (and often operationally isolated) tasks can reference each task they are working on in the context of the wider company objectives and goals.
This enables them to take ownership and responsibility for ensuring the output from tasks is correctly aligned with those goals and self-regulate or flag tasks for review if required.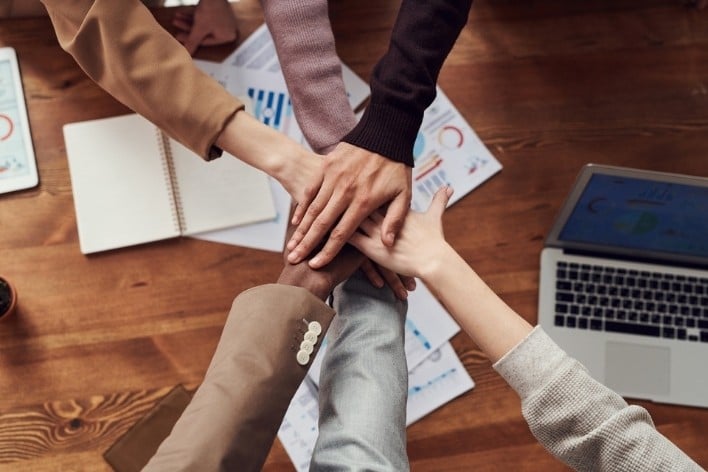 What does company culture mean to you?
Doing what you love, loving what you do and inspiring those around you to do the same. I think if you work somewhere where the culture is a good fit for you, you'll tend to develop better relationships with colleagues and be more productive generally.
Love that! Do you have a share or option scheme in place for your team?
We're implementing this right now, so the impact remains to be seen but if the goals are correctly set for those with options in their vesting schedules, we'd hope that the outcome would be to incentivise improved focus, output, and results.
We've looked at a few options and decided to work with Vestd on this assuming we can find a workable hybrid options solution for non-UK based team members.
Fantastic. Can you share any practical tips or processes to help people work remotely?
Make sure your team has good technology. The best you can afford (laptop/desktop, internet connection, and productivity/collaboration APPS).
Here at VoucherCart, our team uses Jira, Slack, Google Meet, Google APPS/Workspace, and some other online collaboration and productivity tools.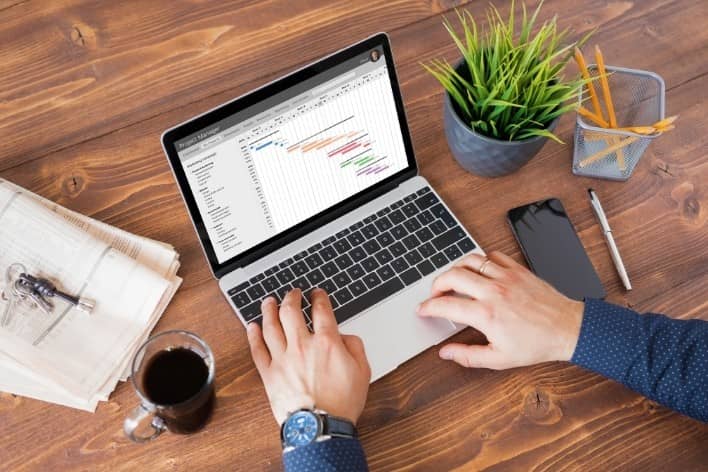 Give us an interesting fact about yourself that the business community doesn't know.
I suffered a bad kitesurfing accident on a very windy day in 2018, with 22 bone breaks in total including my pelvis, back, leg, arm, shoulder, and other things like a punctured lung. My family was called to the hospital and I nearly died.
However, thanks to the amazing care I received from the wonderful surgeons, nurses, and NHS care team I survived, and after a while in intensive care, (6 weeks in the hospital total), and 3 months or so of recovery I made it back to work full time.
Thankfully I'm fine now and feel just about as good as I did before my accident. The body's capacity to heal over time is astounding, and as the saying goes - What doesn't kill you makes you stronger.
On a more serious note, it's highlighted to me the importance and value of our friends and loved ones, the need for rest, and to live every day like it's your last. One day it will be.
Thankfully you're OK! That's a truly life-changing event. Final question, who would play you in a film of your life?
Is that an offer? Awesome. David Tennant or Ewan McGregor, please. Someone Scottish.
Great choices, two prime sons of Scotland there. Thanks for chatting with us Douglas!