Sulis Insights is a digital research agency tackling the dark side of the web. Co-founder Karina Weitzer tells us about the work they do to disrupt dangerous online communities.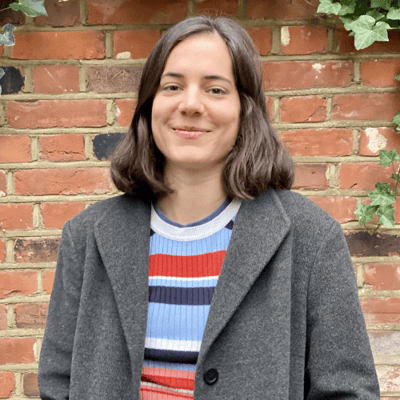 Hi Karina! Tell us about Sulis Insights.
We support researchers and analysts to discover and disrupt harmful content online. As we all unfortunately know, incidences of online harms is ubiquitous and growing.
It is a massive problem that affects each and every one of us, so In everything we do and build, we ask ourselves: how can we best support the people on the frontline of this issue?
We are now working on building a research platform and automating various aspects of the content discovery and analysis processes.
How did the idea come about?
The idea for our platform came about through struggles we felt while investigating, tracking, and monitoring hostile groups and actors online. We learned a lot in the two years we built digital research solutions as a consultancy.
The eureka moment came while venting our frustrations. We were saying, "if we can't find ways to overcome these obstacles, are we inadvertently allowing safe spaces to foster?"
We started talking to as many researchers as we could about the issues they faced accessing and navigating hidden corners of the internet and got to work on trying to tackle them one by one.

Are you and your team still working remotely? Do you plan to keep that going?
We are working remotely and expect to keep it that way for the next year. We want to move into a flexible office space eventually but are not in too much of a rush for the time being.
The main downside has been that it can get a bit lonely at times but the greater flexibility has worked really well for us.
How do you keep your team aligned?
We have meetings and chat on Slack throughout the day.
The threshold for sharing complete thoughts is pretty low, so our Slack count is through the roof and we've quite successfully replicated that office water cooler culture.
We also make sure to regularly meet up in person for meetings and outside of work.
What is the biggest mistake you've made as an entrepreneur?
In the past, we made assumptions that various solutions we developed were going to be important and relevant to customers when they just weren't.
We also didn't properly understand or acknowledge indirect competitors. Now that we are building the platform, we are putting a lot more thought and work into remaining lean, learning, and validating assumptions as quickly as we can.
Do you have a share or option scheme in place for your team?
We are still quite small and early stage but absolutely plan on having an option pool.
Fantastic! Did you ever experience a business disappointment that led to something better?
We had a number of early setbacks but kept experimenting and pivoting and ultimately that led to the development of our platform.
In a parallel universe, if you hadn't started this company, what would you be doing?
Studying philosophy again.
If you could only eat one meal every day for the rest of your life, what would it be and why?
Sushi because it defies diminishing marginal utility!
Final question. What does company culture mean to you?
Company culture is everything to us. We have both worked at enough dysfunctional companies to know how much culture matters.
In our line of work, groupthink is really detrimental to the quality of our products.
That means it is critical that there is a solid foundation of trust and respect, so everyone always feels comfortable enough to voice dissenting views.
It also means diversity in views - and so in gender, background, ethnicity, and sexual orientation, among other factors - is crucial and integral to our work.
As researchers, I would sum up our guiding principles as humility, curiosity, and transparency.
Love that! Thanks so much for your time, Karina. It's been a pleasure.