Businesses want to make sure that it's their service, their product, that their target audience find first. That's why SEO is so important.
Julia Nesterets is the co-founder and CEO of JetOctopus, a technical SEO platform that provides invaluable insight and identifies areas of a website to optimise.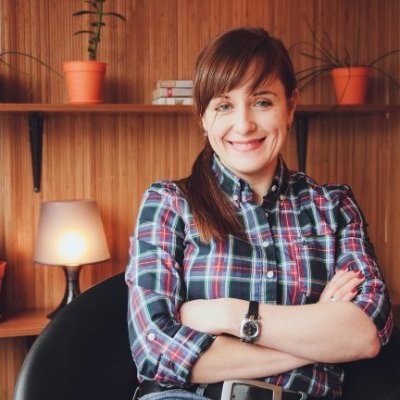 Hi Julia! Tell us a bit about your company.
JetOctopus is the fastest and most affordable Enterprise SEO Platform with a top crawling speed, visualized log analysis, and detailed reports on a site's health. Our product was shortlisted for "The Best Innovation" in European Search Award 2021.
Our platform allows companies to create 3D SEO analysis by overlapping data from different datasets on the fly. It gives them unseen SEO insights and helps to make a better SEO decision.
How did the idea for JetOctopus come about?
It's a very common way for a startup. Our project was born from our pain, so our previous business was a job aggregator, and we had up to 5m pages, and we faced a problem with SEO; we didn't get any visible results from the digital agencies we were cooperating with.
My partner Serge Bezborodov and I decided to dive deeper into SEO to get the results. And then we faced the situation where we needed the tools for On-Page SEO. At that moment, we got the offer from Botify (our competitor right now) and the price was much higher than we expected.
Just to make a niche crawl on our website. We were not ready for that price. So, Serge (the genius tech guy) thought he could develop some major modules which we could use to crawl our websites ourselves.
We agreed on that, and it took him three months. And he developed some major modules for scanning the website. And in this stage, we realized that actually, it's something like 60% of the core of the whole platform.
And take it into consideration, that two years before that, I was at one of the conferences dedicated to SaaS businesses and after, I decided that the next business will be the SaaS model.
We have 60% of the core of the platform. We decided that this product is capable and visible and we need to box it into a separate business and we made that decision, spending more than half of a year. Overall, it took us around 1-1.5 years to launch it publicly.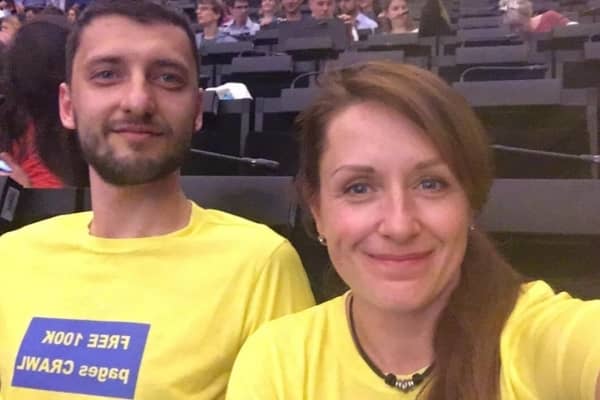 What a journey! What's your morning routine, Julia?
My morning routine starts with a glass of water and morning exercises. I'm doing it first of all for my health, secondly, for energy. You should take care of your body for an effective day.
Can you share any practical tips or processes to help people work remotely?
We have a new reality, and yes, I guess we'll never come back to the full-time office hours. And yes, some people are comfortable working remotely. But I think that the key players should work at the office. But we have a new reality and we should adapt.
So, what I want to recommend for remote workers. First of all, realize that we are living in a commercial era and you should bring value to the company you are working in. And it doesn't matter if you work remotely or in the office, that should be the visible results of your work.
Rearrange your workflow
Organize your family not to disturb you and not to interrupt you every minute
And supply yourself with all tools needed for your work, so as not to lose efficiency.
How do you keep your team aligned?
It's a good question. This is one of my top priorities because I'm sure that today each participant of the team can deliver a great result. I think all team players are also important and they should work as effectively as they can.
And it is one of my priorities to keep them motivated, aligned, and switched on if I make a call. So what do I do about this?
First off, it took a lot of effort on the recruiting stage. I try to analyze the initial motivation of the person, which is truly important because if this motivation likes our values, our cooperative culture, then it is worth continuing in the negotiations with potential candidates. If not, you should stop, to not waste time.
Secondly, I always like to build transparent motivation schemes, outlining the next step for professional development, for financial growth, what KPIs you should hit and what level you reach to upgrade your salary. I prefer the open policy here.
And it is also very motivating for every other teammate because they know the closest opportunities, and what challenges they face. In other words, we share all the wins of our company, always saying thank you, reflecting on growth as well.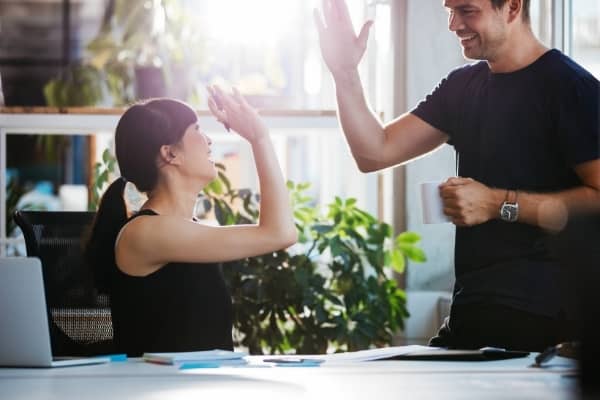 Transparency is key. Do you have a share or option scheme in place for your team?
Yes, we do have a scheme of options for the most effective team players. And we decided to give options at the end of this year when they reach annual plans.
Fantastic. And finally, Julia, if you were going to invest in a startup business and you could only give one piece of advice to the team running that company, what would it be?
When you enter the market with high competition, I think now all the niches have competition, just build dramatically better products, better solutions and don't be afraid to show off.
Even when you are just nearby entering the market with huge investments, etc. Just build up a dramatically better solution and be brave enough to show off and to position your advantages loudly, and you will succeed, no doubt.
Be brave, be bold! Thanks so much for your time Julia.