Inspiration is all around us. It could even be in your garden...
That's certainly the case for Hugo Morrissey, who decided to harness the power of the humble stinging nettle to found Nuisance Drinks.
Nuisance Drinks produce a range of refreshingly different mixers inspired by the British countryside. We caught up with Hugo to find out more about Nuisance and startup life.

Hey Hugo, let's start by learning a bit about Nuisance. What is it and when did you start up?

Nuisance is a unique and exciting Edinburgh-based drinks business that uses botanicals to create a range of premium soft drinks and mixers.

We decided to utilise the untapped potential of the common stinging-nettle, in order to create a deliciously refreshing Sparkling Nettle Pressé. Inspired by a family recipe, it's perfect either on its own or as an alternative mixer.

We started selling the drinks in July 2020 and although they have been working against a backdrop of uncertainty and various lockdowns, our drinks have received a great reception from the consumer with over 50 stockists on board.

How did the idea for your company come about?

I was growing frustrated working in fund management sales, where I was selling funds that I had zero input into. I decided that I was keen to create my own product and launch my own business which could be enjoyed by the consumer.

The idea of creating a Sparkling Nettle Pressé came to me through my mother - she used to make nettle cordial for me and my sisters when we were growing up and it seemed amazing to me that there are very few nettle-based drinks on the UK market considering the abundance of the plant throughout the UK.

This is why I decided to start with our Sparkling Nettle Pressé and after a bit of tinkering with the recipe with my mother, we were all set to launch our first drinks

Mum's the word. Can you share any practical tips or processes to help people work remotely?

Make sure to get outside frequently. I've recently got a puppy which has encouraged me to get outside first thing, at lunchtime, and in the evening.

I find it really helps to break up the day, allows for some separation from work and helps to keep the mind focused.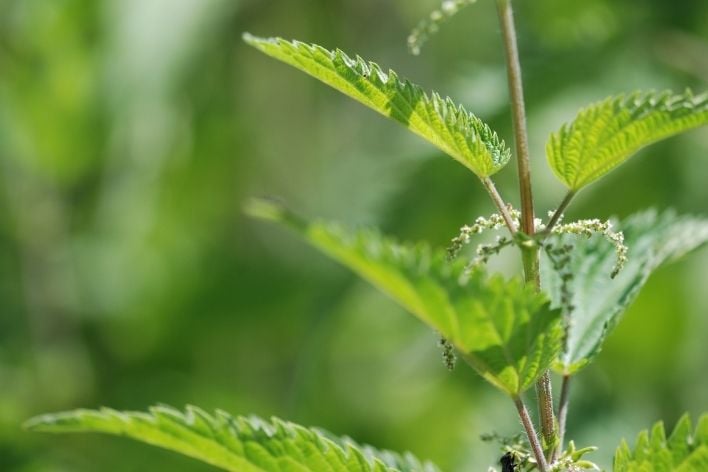 How do you keep your team aligned?

So far it is just myself as the only permanent employee but I have a few advisers with considerable industry experience who help me out. We have bi-weekly diarised calls and I will keep updating an agenda for these in my diary.
You sound like a busy man. What does company culture mean to you?

Company culture is vital for business success. Employees need to feel valued and enjoy work, particularly considering how much of their lives are taken up in the workspace; the more people can feel valued and inspired by their employers, the more successful a business will be.

It's fundamental for business leaders to lead by example and this positive mental attitude and approach to work can then trickle down the company. If a company does not have a good culture in place, staff turnover will be high which will considerably hinder any progress.
What is the biggest mistake you've made as an entrepreneur?

When we were launching our first 5,500 bottles, our nutritional testing got delayed as the lab that was carrying this out for us lost our sample. This meant we were up against the clock for our production and resulted in us being unable to have the time to request samples for our labels which were printed onto our bottles.

Unfortunately, the labels were illegible so we had 5,500 bottles that needed re-labelling by hand! This resulted in many an evening watching TV and re-labelling bottles in my flat!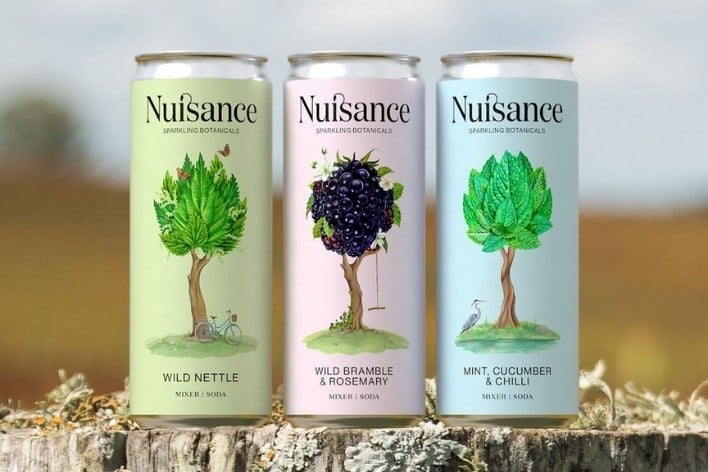 That's a lot of bottles! Will you introduce a share/option scheme when the time comes to grow a team?

This is something I would like to have in place in order to incentivise employees and make them feel like they are part of the business and our plans for the future.

Did you ever experience a business disappointment that led to something better?

I was very close to getting a job down in London whilst I was at my last company - I suppose if that had happened I would never have moved to Edinburgh and launched Nuisance... so everything happens for a reason I guess!
Give us an interesting fact about yourself that the business community doesn't know.

I recently learnt to rap 'Rappers Delight' by the Sugarhill Gang. I said-a hip, hop, the hippie, the hippie to the hip hip hop-a you don't stop the rock...
We weren't expecting that! Who would play you in a film of your life?

Matthew McConaughey - got to dream big!

Thanks Hugo! We look forward to watching Nuisance Drinks grow and maybe a rap montage...