Eco-friendly businesses are booming as customers increasingly look for brands trying their best to minimise their impact on the environment.
Christian Duncan is the co-founder and CEO of Dropless, an eco-friendly car washing and repair service revolutionising the way we look after our cars.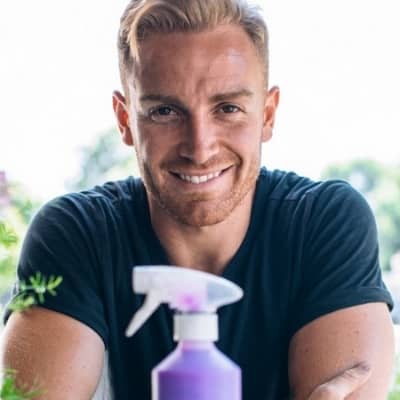 Hi Christian! Tell us a bit about your company.
Dropless allows users to book mobile car washes and repairs in a similar way to how you might book an Uber. And it's not just beneficial for the user, but for the planet too.
Our waterless car wash technique means that in the last year alone we have saved six million litres of water and produced three times less carbon compared to the traditional car washing industry, which is rife with unethical and environmentally damaging practices.
So far, Dropless is available in London, Surrey, Bath, Bristol and Manchester but we have plans to roll out nationwide.
How did the idea for Dropless come about?
We had our first eureka moment when my co-founder was trying to book a mobile car washing service to fit around his busy schedule. After searching endlessly online it was clear there wasn't an appropriate solution.
Drive through any big city in the UK and you'll likely pass several car washing services, the majority of which are still administered by hand.
Despite our increasingly automated lives and a shift toward greater sustainability in the car industry more broadly, car washing remains a murky industry due to its impact on the environment and its bad treatment of workers.
We've started our journey by taking on the car washing industry but we are really just getting started. The entire car maintenance industry is ripe for disruption.
Love that. What is your North Star metric and why is it so important?
One of the key metrics we look at is the average annual revenue of a customer. What this helps us understand is our retention rate, how frequently our customers use our service, average order values and our ability to cross-sell and up-sell.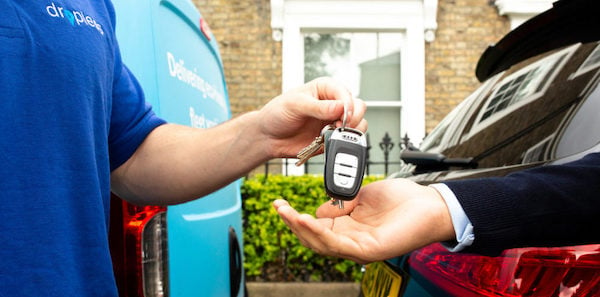 Can you share any practical tips or processes to help people work remotely?
Our team is split between the operatives/technicians who are on the ground and servicing our clients' vehicles and our back office (HR, finance, tech, marketing, customer service etc.) we address each of these in a different way.
When it comes to operations, we've built a system that is specifically for the unique needs of our team.
The system helps them manage their time, follow simple processes, access resources and learning information and have full visibility on schedule, ratings, tips and performance of their team and the business.
When it comes to the day to day management of the team, we've found some processes extremely helpful in these remote working times. Regular stand-ups/huddles through Slack go a long way!
It was far more difficult throughout COVID but we try to find time to get our various offices together through team away days and company social events.
Same here. How do you keep the team aligned?
We set monthly and quarterly "rocks". A rock is a target that must be possible to clearly demonstrate it has/hasn't been achieved. We have company level rocks and department rocks. These will be vision, finance and product-based.
Rock on! What is the biggest mistake you've made as an entrepreneur?
It's extremely easy when starting a business to part with equity very cheaply and to the wrong people which can get very messy.
It's absolutely vital to ensure the business is watertight in terms of your structure, articles and shareholders agreements. Ensuring you have the right options structure will prevent this from happening.
Absolutely, it's so important. So do you have a share or option scheme in place for your team at the moment?
We do have a significant share option scheme in place for our management team and are looking to roll this out further. This ensures all key employees are brought into our vision and working towards the same long term goal.
We can safely say that without this scheme in place we wouldn't have been able to grow as quickly as we have.
The scheme also encourages more junior team members to not be afraid to come forward with their own ideas and suggestions, as well as ensuring that all decisions made will benefit the business as a whole in both the short term and the long term.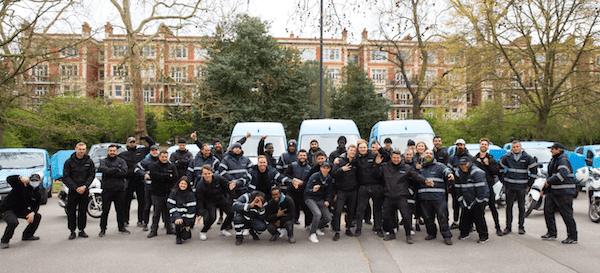 Nothing aligns a team quite like equity. What do you look for in a candidate when hiring new people?
We tend to consider that most technical skill sets are learnable and therefore we focus on potential, attitude, motivation and cultural fit.
We value different backgrounds, industries, paths and also cultures. We think our best ideas and projects are driven by collaboration and integration across the business, leveraging on each other's values, diversity and experiences.
When we meet a candidate, we consider how they can make a difference for our business, how they can be a good fit for the team and only after that which position may suit them best. Our ability to attract and create talent pools is fundamental.
We hire quickly after an inclusive interview process with panel interviews with top management and business case presentations offering the candidate a 360 Dropless experience sharing our values and culture.
How would you best describe your leadership style?
If I had to say just one leadership style it would be collaborative/delegative. For the stages of business that I love working on, I find this approach generates the best team spirit, motivation, ideation and can-do attitude.
However, this style alone will not get us to where we need to be, we ensure we set clear goals and targets and provide clear guidance and support where necessary, as well as making sure decisive decisions are made when they are required to ensure momentum doesn't slow.
And finally Christian, what do you like to do outside of work?
I used to play a lot of racket sports and one of my new interests outside of work is padel tennis. It's just a bit easier on the body! I'm seeing a huge boom at the moment and think it'll become a little like golf for many people over the coming years.
You heard it here first. Thanks for your time, Christian.