Albert Azis-Clauson is the CEO and co-founder of UnderPinned, a platform that helps freelancers build their businesses.
Albert is a freelance educator and worked with multiple early-stage startups as an advisor with a focus on helping first-time founders access their first venture capital.
He's also a judge for the Great British Entrepreneur Awards. A busy man to say the least!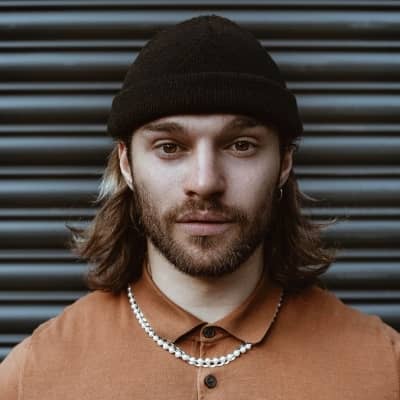 Hi Albert! Tell us a bit about your company.
UnderPinned is the go-to community, education, and technology platform for early-stage freelancers, a one-stop shop for building a successful freelance business.
Since launching in 2018, we have been growing our community in the UK, focusing on using content, education, and events to engage the disparate early-stage freelance economy and create a new central hub for freelancing.
Today, we now have a community of over 20,000, and we are starting to roll out across Europe and the US.
How did the idea for UnderPinned come about?
I used to run a media and arts company that helped young emerging artists with a charitable arm that helps hard to reach children from the local community with creative workshops.
So it was here that I began working with hundreds of fine artists, sculptors and painters who didn't really know how to commercialise their work or skills.
I was helping them build successful businesses out of what they were doing - from selling their work to using and commercialising their skills, all to support the work that they were creating.
Firstly, it was very much with just artists, but then it was graphic designers and illustrators, poets, copywriters, and journalists, and then consultants, translators, coaches and teachers.
Eventually, I was sitting down with an accountant and I thought, of all the people in the world that I would expect to understand how to build a freelance and independent business, it would be an accountant!
And the truth is that the knowledge just wasn't there. I knew a plethora of people with passion and skills and crafts, but none of them had ever left education or full-time employment with any real idea of how to build a successful business.
So UnderPinned was created as an answer, to create a place that gives people access to building successful businesses around their skills, which they already have in abundance.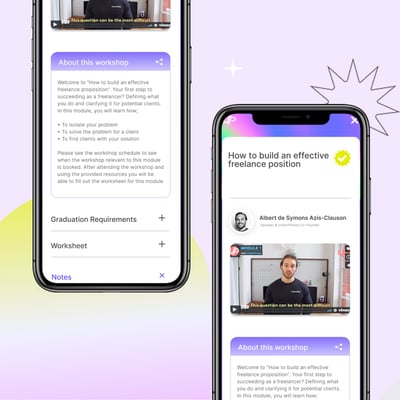 Tell us about your team. How do you keep everyone aligned?
There's a couple of big things that we do as a team in order to stay aligned culturally and in terms of work.
Having regular, very specific meetings has been really important - we meet every single morning, in order to make sure that everybody knows what's happening around the whole company.
One of the things that you lose, that you might not notice you're losing, when people are not in the office at the same time, is that your marketing team isn't overhearing what the product team is doing.
So there's complete, there's a complete Chinese wall between your departments because unless they're actually having meetings where they're talking to each other, they don't naturally overhear what's going on in other parts of the company.
It's really easy for your marketing team to have no idea what's going on in a product or your product team have no idea what's going to be marketing, etc, etc.
So creating times where everyone has to say at least one sentence about what they're doing that day or that week allows people to keep a good oversight of what's happening in the rest of the company.
From a cultural perspective, this has been really about having clear social forums, Slack is used purely for work, Whatsapp is used purely for social and cultural reasons.
So anything posted in the WhatsApp we know is going to be something that is something funny or interesting or not work-related and deliberately not work-related so that people still feel like they're part of things.
We have done some kind of virtual social events. And now we're starting to do some physical events. Again, we'll probably stay remote forever now, at least in some format as our team is split out across lots of different cities and even in different countries.
So I think the key is aligning people at work, who wouldn't otherwise talk to each other by making sure they have touchpoints. And aligning people kind of culturally and socially by making sure there are specific channels for people to deliberately interact in a social format.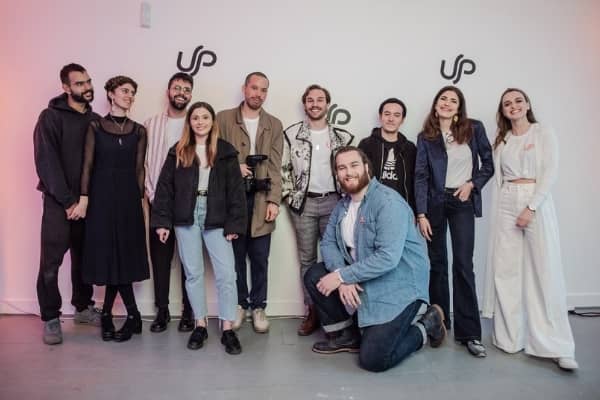 It sounds like you've got it sussed! Can you share any practical tips or processes to help people work remotely?
The best way to work remotely is creating structure around your workday, i.e. setting out specific times when you're going to work on specific things, especially if you're working from home so that you have the ability to separate your time with regards to when it's leisure or work time.
The one which I think really, really helps me is the night before, I'll write out a list of important tasks that I have to do for the next day and I'll do those first thing.
Whatever happens for the rest of the day, if it gets to 6 pm and I'm still doing things, I can feel comfortable stopping because I know I've done what I needed. This helps whether you work remotely or not to be able to separate the difference between your work and home time.
What is the biggest mistake you've made as an entrepreneur?
The biggest mistake I've made as an entrepreneur is taking too much money too quickly. Which is something that people don't usually talk about as a mistake, because the more money you get, generally, the better.
But I think lots of people enter the beginning of their entrepreneurial journey with this idea that "I want to move as quickly as possible".
And the truth is that no matter how switched on you are or how much of an effort you make, there's going to be such a massive learning curve in your first year about just understanding the infrastructure, the legal side, the accounting structures, the HR structures around building a company.
And I think my biggest mistake in my entrepreneurial journey was the first time I was given investment capital, taking it all straight away and just running with it and not realising that.
It didn't give me a huge amount of time to work out how to get to the next stage, which then made my learning curve much steeper and much more stressful and emotionally difficult.
If I would have changed it, I would have not taken the money and waited until I had a large chunk of money to last for a longer period of time.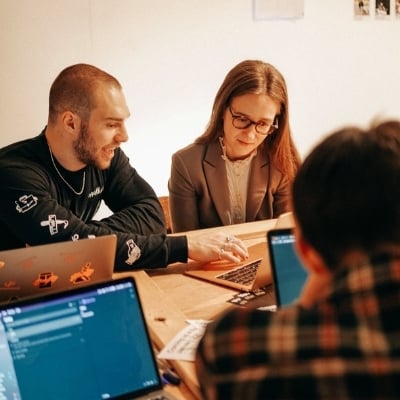 How would you best describe your business philosophy?
I've always lived by this ethos that my mother gave me, which is to work hard and be kind.
Wise words. What motivates you?
My childhood as a ballet dancer, like my general attitude towards doing lots of work and not wanting to stop until something as perfect, was probably born out of doing ballet.
And finally Albert, what does a Friday night look like to you?
Friday afternoons typically start off with people I want to have professional drinks and catch up with. Most Fridays as a team we'll start with cocktails towards the end of the day. Then it's usually off to a dinner party with some of my friends.
Great stuff. Thanks so much for your time Albert.