WEBINAR
Founder prenups
Learn how to create co-founder agreements that ensure equitable rewards for their contribution.
65% of startups fail due to co-founder conflict - one of the leading causes of a business' untimely demise. With founder prenups, everyone is invested and incentivised to make the business successful.
By the end of this free masterclass, you'll be able to confidently set the conditions for awarding equity and easily customise your share scheme. All of this without shelling out £££ on legal fees.
Date: Wednesday, July 26
Time: 11:00 AM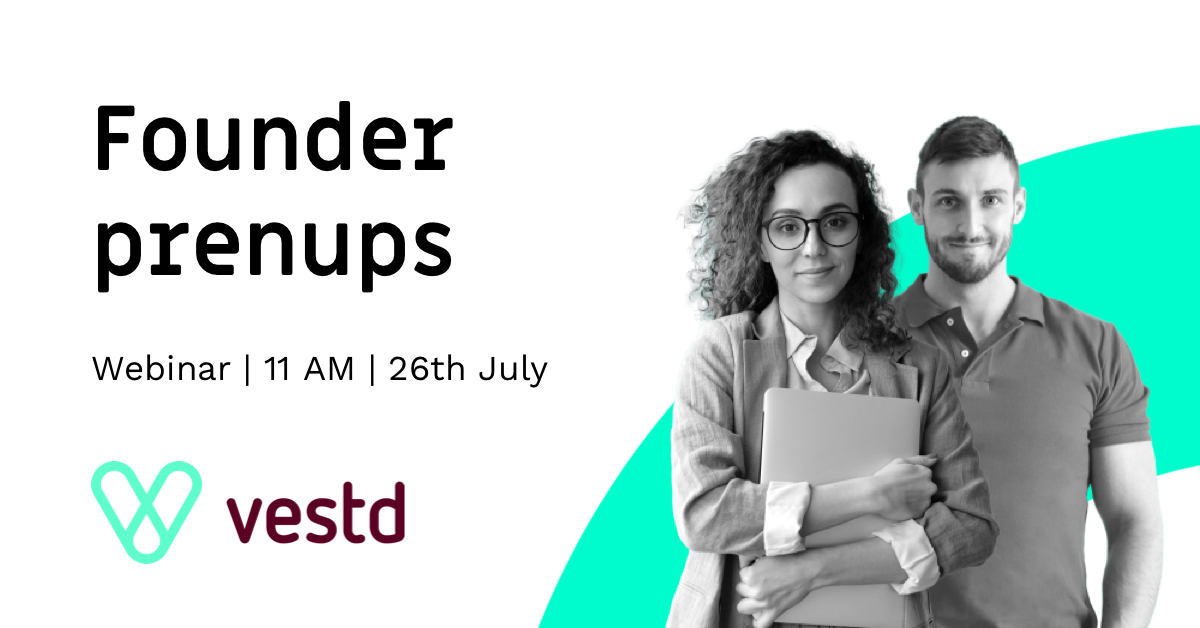 Guy Kaufman
Vestd Startups Lead
Guy is the Startups Lead and equity consultant at Vestd. He helps early stage businesses design equity agreements, get to grips with their cap table, and prepare for investment..
His background is mainly in the financial advisory sector working with UK businesses. He has spent years working with clients and advising them on growth strategies.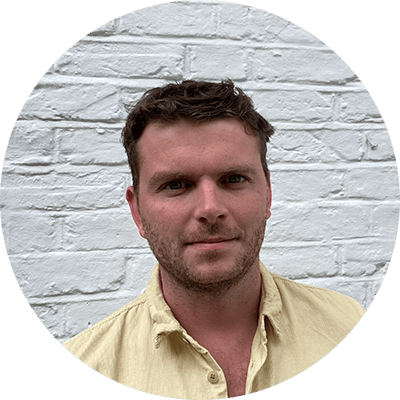 What I'll cover
Common pitfalls co-founders encounter while setting up the business and how to avoid them.
How to ask the right questions to set you and your co-founder(s) up for success.
How to draft a tailored prenup agreement that future-proofs business performance and aligns co-founder motivations.
How to reduce legal fees by managing your agreement digitally.
Who should attend
Startup founders and accelerator managers who want to design robust, conditional equity agreements and hold their team to account. If you're launching or have recently launched a business and are talking about share splits, this webinar is for you.
The platform itself allows you to manage all aspects of share and option management concisely in one place. The automations and integrations save you time. But while the platform is great, it is the team that makes Vestd stand out. From pre-sales to onboarding and the ever-helpful support team - not only do they support on the platform but provide excellent knowledge in this area.

Chief Operating Officer, Findr
Great platform. The team always provide brilliant support. I would definitely recommend using Vestd to anyone who needs to set up and administer an EMI scheme.

Straight forward and structured approach - so good for founders and also FD/CFO/advisor who is looking to get share capital and share option schemes in place.

A fantastic platform. The price is fixed. The customer support is fantastic and readily available. They have held our hand right through the whole process.

I love Vestd and I wish I had found it sooner. It makes the whole process of issuing shares whether they're growth shares or ordinary shares incredibly simple.

Amazing shift from Excel to Vestd. The support team were amazing and did a great job of completing our setup and we have been very pleased at being able to better manage our governance over time.

Get your questions answered faster
Schedule a free, 1-2-1 equity consultation and get on the fast track to launching your own growth share scheme.