8 Point Equity Distribution Checklist
Work through these 8 steps and you'll be ready to do more with your equity.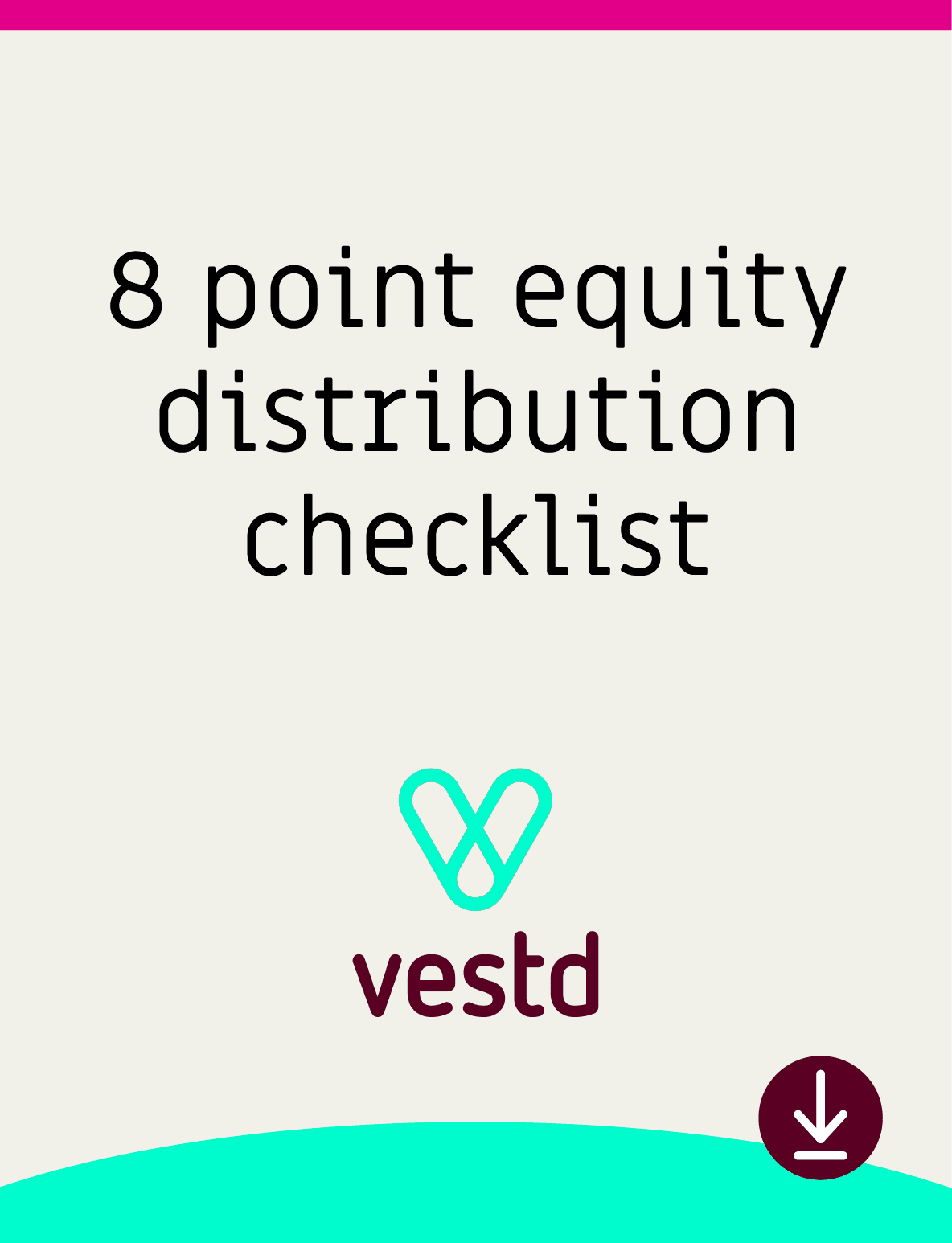 If you've decided that you want to do more with your equity, such as managing it more efficiently or setting up a share scheme, you need to make sure your business is ready.
This checklist will take you through what you need to organise and the decisions you need to make.
Want to speak to an expert?
Schedule a free, no obligation equity consultation
Get on the fast-track via a 30-minute call.
Our team of equity specialists help UK SMEs every day of the week. If you are ready to give people shares (or options) then book a call to get some guidance.
Discover the best scheme type
We will outline the four most common ways of distributing shares, and the pros and cons of each one (e.g. tax-efficiency).
Understand the process
There are more than 20 steps involved in setting up a share scheme. We'll explain what you need to do, and how to avoid the complexity and hassle by using our platform.
Figure out the costs
And not just for set up, because it's important to know what you're in for over the lifetime of a scheme.
Learn how to stay compliant
Around 50% of all existing EMI schemes are not compliant. Every year non-compliance costs shareholders many millions upon exit. We'll help you avoid the mother of all headaches when it is time to exit.
Ask a Vestd expert:
How we can help you set up a new share scheme
Why it is important to digitise an existing scheme
How to offset the costs of a share scheme against your tax liability
How to incentivise shareholders in a way that minimises their own tax bill
To show you a demo of the Vestd platform