AMA: Ben Scott-Robinson, founder of The Small Robot Company
Improving sustainable farming methods is a hot topic amongst agriculturalists and environmentalists alike.
Ben Scott-Robinson's Small Robot Company takes a high-tech approach to solving many of the problems that farmers face in the twenty-first century.
We caught up with him to find out how the enterprise came about.
To get us started Ben, could you tell us what The Small Robot Company does?
We're building farming robots that help farmers feed the world while regenerating the planet.

How did the idea for your company come about?
I heard an amazing professor on the radio [talking about this topic], was introduced to Sam [Sam Watson-Jones - the company co-founder], we went out and spoke to a lot of farmers, and the original idea just sort of fell out of that.
It must be said that the idea has evolved a lot, because we are constantly talking to farmers about their needs.
Can you share any practical tips or processes to help people work remotely?
Make sure you chew the fat with your colleagues. Get to know people's home situation. It's important to understand when home-schooling finishes!
Make sure you give yourself ten minutes every hour break from calls. Carve out your own time in your diary as well as meetings so you give yourself time to deliver.
Try to do the day's hardest task before you open your emails.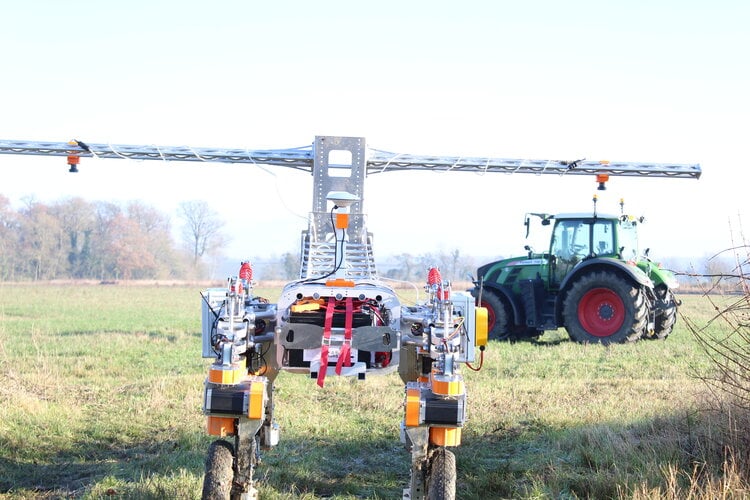 How do you keep your team aligned?
We are a very vision based company. It is far bigger than any one person, but everyone has taken ownership of their part.
The impression I get is that each person wants this to be their magnum opus. That they are dedicated to making their part of the vision superlative in its own right. But we don't take this for granted.
We are constantly looking for ways to improve what we do - a fast growing company needs to evolve fast, and we have made loads of mistakes.
We have a rolling anonymous survey across the company, to allow people to express areas of dissatisfaction and show where we can get better, and we are obliged to follow them.
We have discussed encouraging forming a union to guarantee people's voices can be heard.
What is the biggest mistake you've made as an entrepreneur?
Hubris. Not sitting down and trying to work out why that last thing didn't work. Not taking bold enough steps.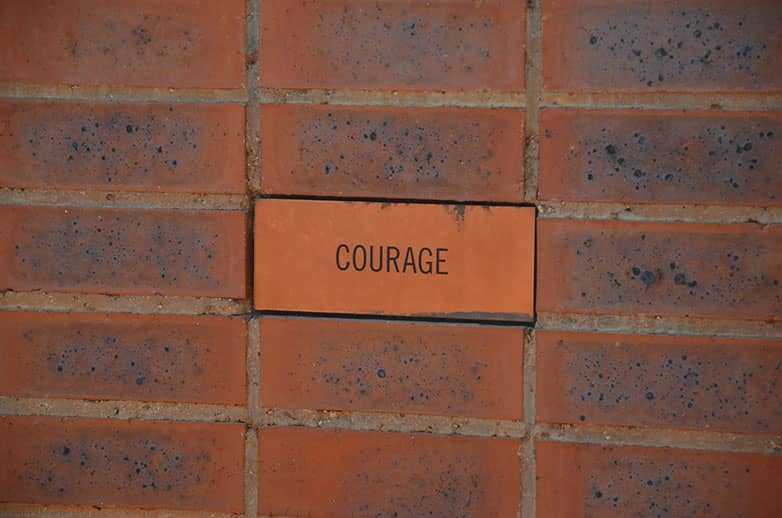 Do you have a share or option scheme in place for your team? What impact has it made?
Yes. It is critical that everyone has a stake in the company.
On top of that we have been through three successful crowdfunding rounds to date, and every person in the company has invested some of their own money in one or more of these.
How would you best describe your business philosophy?
I'm not sure a single philosophy would stand up to every stage of founding and growing a company. You need to learn your lessons fast and deliver a strategy that meets a need at that time.
Generally I believe in the stone soup parable.
Do you have any pets?
Two rescued stray cats and one husky/Alsation/border collie mongrel puppy.
What motivates you?
Joy, excitement, existential dread, other people.
What does a Friday night look like to you?
At the moment it is pretty family based. Some challenging food (for a ten and eleven year old), and a themed film with the boys, and hopefully a discussion about wild concepts, society, philosophy science, history off the back of it.
Or just catch up on the TikTok memes that make tween boys laugh.
In better times we provide a seaside sanctuary for friends looking to get away from London, so we are often visited by a hoard of one or two families. We love to go out, see theatre, go dancing too… but that seems like a far away dream at the moment!