Content is a crucial part of a successful marketing strategy. It builds trust and establishes brands.
Nick Aldrich is the founding partner of Only The Brave, a creative content agency with an impressive client list.
Hi Nick! Could you tell us a bit more about your company?
Only The Brave is a brand and content agency. We work with many UK household names creating everything from TV and radios commercials to digital and social content.
Only The Brave was originally 'The Allotment Agency', which I founded in 2008 after returning from living in Cyprus. Before that, I had worked and run agencies since the age of 20.
In 2009, I founded Hangar Seven and worked full time in that business as CEO until 2014. During that period we took a startup to revenues in excess of £17.5 million.
We sold the business to The Hut group in 2016 and that left me with restrictive covenants till 2019. I bought one of the Allotment partners out in May 2019 and then we set about growing the agency.
We have a bias towards leisure and food and beverage but that's our history and not the trajectory.
Most of these clients suspended activity during lockdown so luckily diversification into retail, pharmaceuticals and B2B protected the business and in effect lifted the agency beyond any previous trading.
So, while it's been tough through COVID, we still achieved growth of over 200% in 18 months.
Now that our food and beverage clients are spending again, the agency is growing again and we are moving into new premises and investing in people at a time when others are cutting back.
We look forward to working with our clients during the year ahead.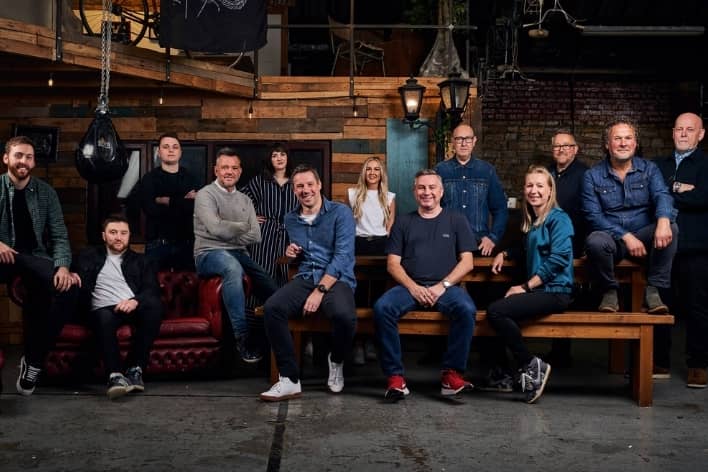 Fantastic. How did the idea for Only the Brave come about?
I have been in the industry for over 30 years and founded a number of agencies and exited them successfully. However, this is my last one and I intend it to be my legacy.
To be honest, I had always intended to leave the industry and try something new but every time I tried something new, I failed. I built several dot coms at the massive expense both personally and financially but always seem to be before or beyond the curve for that particular idea.
Over the last two decades, I have owned a telecoms business, ISP, IFA, online betting, technology business you name it and every time it has ended up miserably. When I work in marketing and advertising the opposite happens and I flourish, so I have come to the conclusion 'better the devil you know'.
Those "failures" are incredibly valuable experiences though. But there's definitely something to be said for playing to your strengths. What would you say is the biggest mistake you've made as an entrepreneur?
I allowed myself to be bullied and done over by people I trusted. It's cost me millions and a great deal of mental stress. Don't trust anyone (even those closest to you) and use great lawyers as one day you will need them and thank them.
So, if you were going to invest in a startup business and you could only give one piece of advice to the team running that company, what would it be?
Be aligned in your personal objectives before you align the business objectives. If you are not all personally aligned in what the ultimate outcome needs to be and by when, at some point, the business or the team will fail.
Speaking of teams, how do you keep your team aligned?
Culture is a massive thing in our industry and both employees and clients buy heavily into the agency ethos and vision. This was why we recently rebranded to Only The brave as we felt it was very much what people need.
Not just now but ongoing as the world changes through technology as well as situations like COVID. Market places are changing and business models are getting trashed through globalisation and digital take up.
We believe our clients need an agency that moves fast, provides agile delivery as well as agile thinking.
Can you share any practical tips or processes to help people work remotely?
Working from home can be both positive and negative. It negates the need to commute to work and risk COVID infection but it plays on the social interaction or indeed lack of it.
I am not a fan of Zoom or Microsoft Teams but they do provide a video lifeline to enable us all to communicate and see each other visually.
We find regular team chats and social engagement via quizzes etc has helped through lockdowns so far. In fact, the last agency team quiz ended up with most people being totally wasted on beer and wine but it was great fun all the same.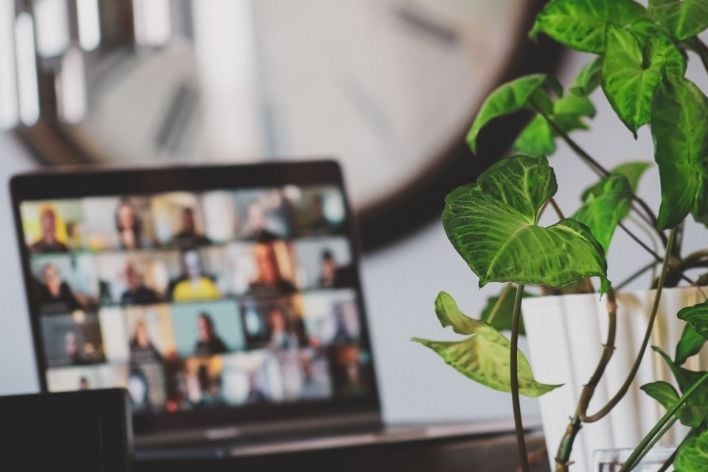 Do you have a share or option scheme in place for your team? What impact has it made?
Yes, we gave away 22% of the business to our senior management team this year. This has made us stronger in many ways.
The business gets undivided loyalty, passion and dedication and the new partners get to take advantage of their efforts through well-deserved dividends, plus a payout if the business was sold. Everyone wins.
Yes! What's your morning routine?
I'm not a morning person so mornings are slow for me nowadays. If we are in the office I enjoy the drive to work, if working from home I like to enjoy a slower start and browse the news and the markets before I commence battle.
Commence battle - love that. Let's finish on some fun ones. Who's your favourite band or musician?
I like all sorts, but Genesis, Marillion and anything 80's is always on my playlist.
Favourite film?
Love Actually always makes me cry. Trading Places, Ferris Bueller... that whole era. Anything Bond, Mission Impossible, Michael Caine etc. I am a sucker for all these new Netflix and Amazon series too like Breaking Bad and Ozark.
Good choices Nick! Thanks so much for your time. It's been great to chat.