Acutely aware of the lack of representation of the Black community in business, Nathaniel Wade and Albert Larter launched Wakuda, an online marketplace for UK Black-owned brands.
Nathaniel tells us all about Wakuda, the mission and more.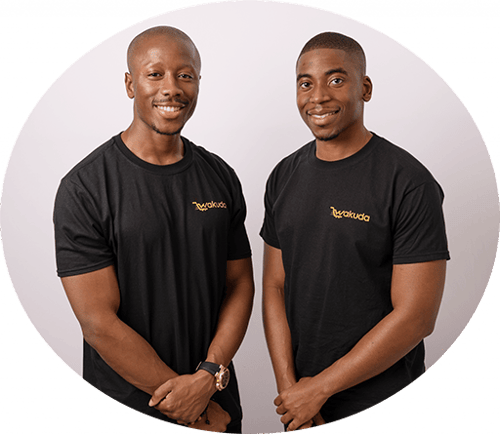 Nathaniel Wade (left) and Albert Larter (right).
Hi Nathaniel! Tell us a bit about your company.
Wakuda is an online marketplace where shoppers of all backgrounds can discover and shop with hundreds of amazing Black-owned UK brands.
We launched in 2020 and aim to empower these businesses. As well as this we are simultaneously enabling wider society to create a positive impact through their journey of discovery.
Over 70% of our 2,000 plus products are organic or vegan friendly ranging from skincare and haircare to art, home decor, jewellery, greeting cards and more.
How did the idea for Wakuda come about?
Both Albert and I are serial entrepreneurs with over 10 years of experience. We often discussed the lack of representation of the Black community in the business space and what we could do about it.
After the murder of George Floyd in 2020, we noticed a global shift in awareness of the disparities faced by the Black community. We launched Wakuda as a way to create a positive impact in the Black community in a meaningful way.
And no doubt your mission will have inspired others. In a parallel universe, if you hadn't started Wakuda, what would you be doing?
If I hadn't started this company I would probably be a therapist or a musician. Both are things I'm passionate about and try to engage with as much as I can when I'm not working on the business.
Are you and your team still working remotely? Do you plan to keep that going?
As we launched during the pandemic we immediately started working remotely. However, we have more recently started to meet at co-working spaces. We find it helps us with more effective collaboration. I think moving forward we'll probably opt for more of a hybrid approach.
How do you keep your team aligned?
We keep ourselves aligned as a team by frequently coming back to our "why". Whenever we have a decision to make or feel we're losing focus we take a step back as a team.
This is so we can ensure our actions and decisions tie into our mission. We ensure our roles and key performance indicators are clearly defined. This allows us to more easily reflect and adjust where necessary.
What does company culture mean to you?
I view company culture as the practice of shared values, as well as the attitudes and goals of an organisation. Company culture is one that influences the team from the newest intern to the longstanding CEO.
It is something that impacts many facets of a business, from recruitment and retention to performance. It's definitely something that's hugely important for the long term success of any business.
Love that. And if you could only eat one meal every day for the rest of your life, what would it be and why?
This is a tough one but I'm a man of simplicity. If I could only eat one meal for the rest of my life I think it would be my go-to: stewed chicken and rice with salad.

That sounds delicious. Thanks for sharing, Nathaniel. We wish you and Wakuda every success.