Over the past year, Laura Thomson's design practice has grown from a solo enterprise to a fully fledged team.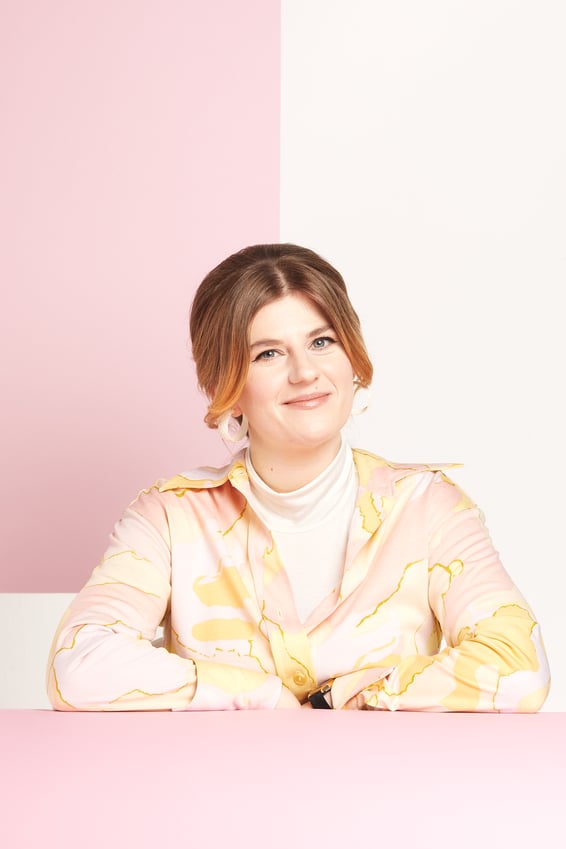 Laura met with us to tell us a bit more about Need, and to tell us her surprising choice for who would play her in a film of her life...
Hey Laura, let's learn a bit more about Need. Could you tell us what you do and what the journey has been like so far?
Need is a strategic design practice. I launched the business a few months before the global pandemic locked down the UK. To start with, it was just me focusing on strategy and comms – collaborating with other design studios.
Now we're a team of four. I'm still involved in strategy, but have taken on more of a classic MD role. My business partner, Ed is our creative director. Claudia is our digital strategist. And Jo is our designer. They're all ace.
Our sort of mantra is 'forget what you want'. We don't just take a brief and do the job. If we think a client can use their budget more effectively, we tell them. We get to know them and really try to understand their business goals, plus the wants and needs of their audience, and we benchmark them against their competitors.
This all goes into the creative that gets them the results they need.
How did the idea for your company come about?
Having had agency experience, and being a boring nerd who reads studies and thought pieces on the agency model, I knew there was something about the standard agency format that wasn't working anymore.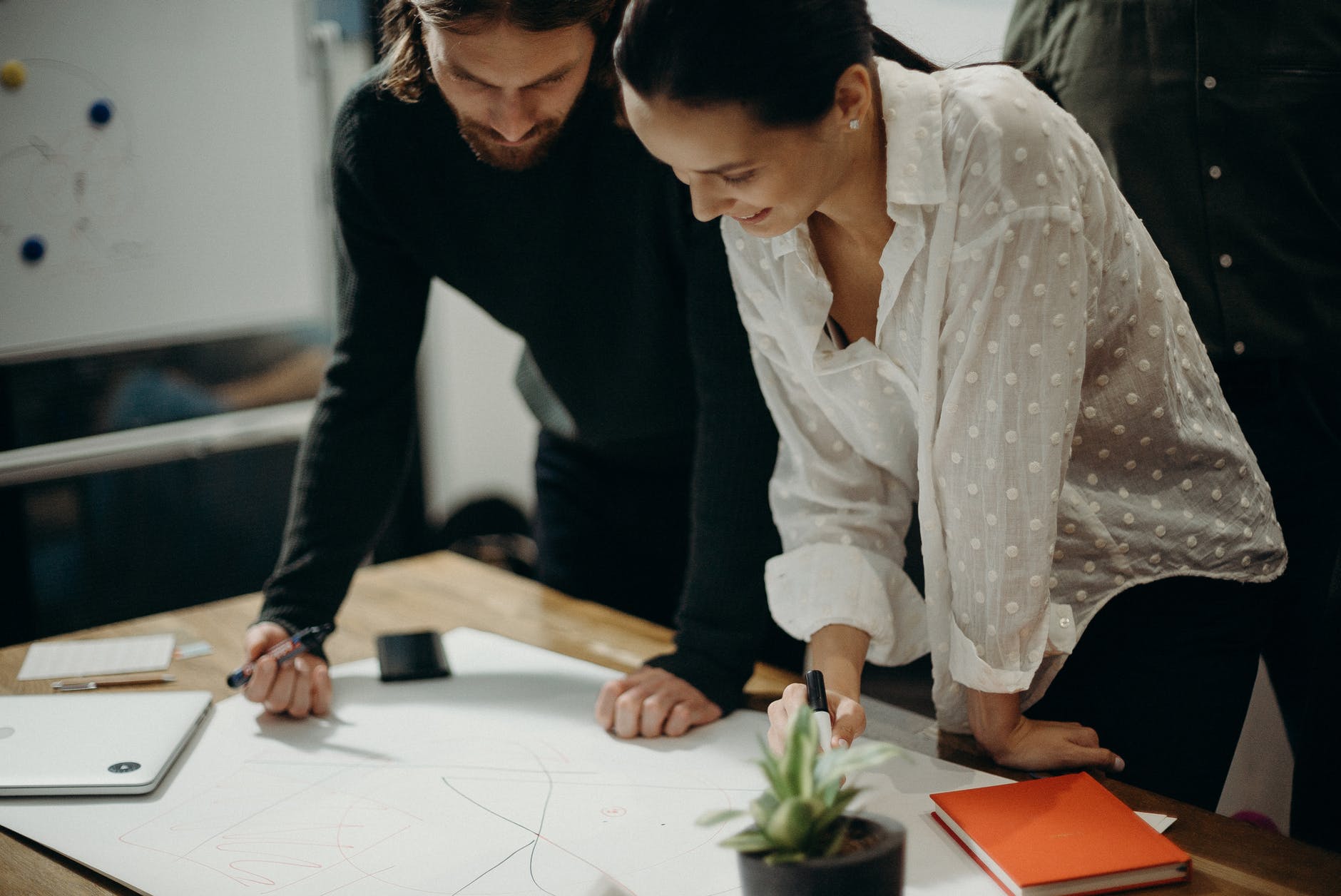 We're in a 'service' industry, but it really should be more of a symbiotic relationship between agency and client. The client knows their business, we know design. Together, we can create something that looks great and gets them return on investment.
When it comes to what we do, we're really not reinventing the wheel. We just try to work collaboratively with clients to bring value to their business.
Can you share any practical tips or processes to help people work remotely?
We hired during lockdown – we've only ever worked remotely! The only time we had a studio was when it was just me on my own. So without being able to make a direct comparison, I'm not sure I'd be able to offer any practical advice.
In terms of processes, we tried Slack but ended up barely using it. We have regular Zoom catch-ups, and we have a WhatsApp group. I find the latter the closest thing to studio vibes without being there.
Quick communication about projects, plus also general stupid chat.
Again, I don't have anything to compare it to but there haven't been any howlers so far. The team is so productive – everyone uses their initiative.
How do you keep your team aligned?
We do regular catch-ups about the business, and discuss big things like direction and nitty-gritty things like how individual projects are going.
In the past six months we've tried to streamline things, so we're not all on the same projects all the time. But we do regular updates so we all know how everything is going.
We also do forced fun. We'll have the odd Friday beer over Zoom, which has actually been really lovely. The last one ended up going on until 4am and resulted in a three day hangover, but mainly for Ed because he's old.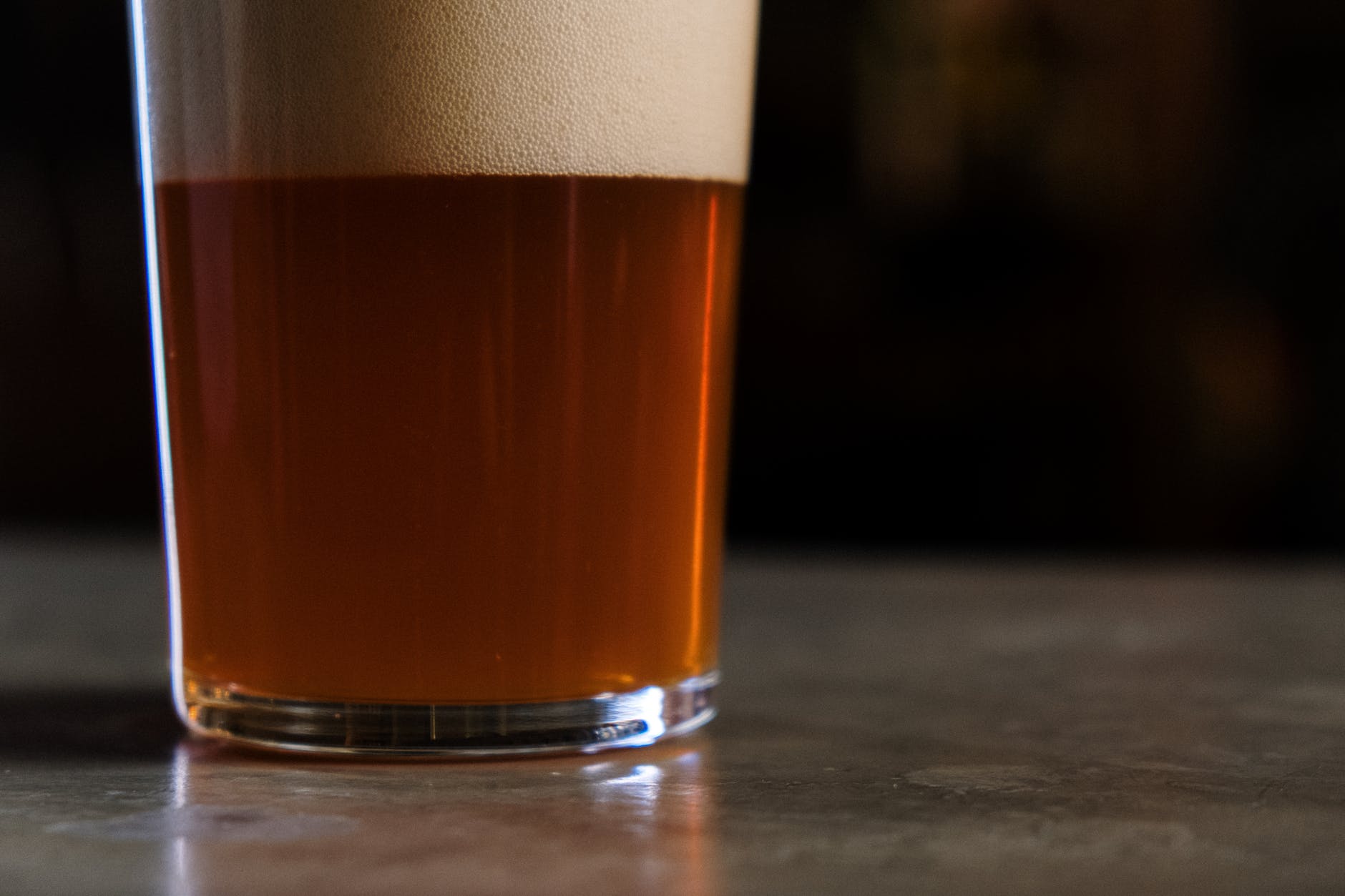 What is the biggest mistake you've made as an entrepreneur?
I tried to take on too much, too fast. Lots of extra-curricular, unpaid activities. I'm trying to slow down now and focus more on running the business. But I do love to take on more than I can chew so we'll see how that goes.
Do you have a share or option scheme in place for your team? What impact has it made?
We don't, but it's something we've talked about a lot! We're exploring a share scheme, but we want to do it right if we decide to do it.
Did you ever experience a business disappointment than led to something better?
Yes! I joined an agency as strategy director before I started Need. The role was to lead to a partner position, but it didn't work out. It wasn't a good fit. I was disappointed at the time, but ultimately it's what forced me to start my own business – something I'd always wanted to do.
It was a good lesson in how important it is to get to know people before agreeing to go into business with them! Luckily my business partner is my actual partner, so I know him pretty well.
Give us an interesting fact about yourself that the business community doesn't know.
Honestly I'm such an oversharer, I think it would be really difficult to find something that I haven't already shared!
Maybe this. After I gave birth I almost went back to university to train to be a midwife. I have a fear of vomit, chronic pelvic and back pain so can't stay on my feet for too long, and I'm not great with blood – probably a good thing I didn't act on that one.
What does company culture mean to you?
Honestly I just want us all to be happy and enjoy what we do. I absolutely love my job, but it's not the be all and end all. We all have lives. If we can avoid working with dicks, be nice to each other, feel good about what we do, and not be afraid to voice concerns when they arise – I'll be quite happy.
Who would play you in a film of your life?
Danny DeVito.
We can't quite imagine him in a pink boiler suit but it could definitely work?
Thanks for taking some time out with us Laura!