How to recruit, retain, and motivate staff
45% of care providers say retaining talent is one of their top concerns. Attracting talent is another.

So, how can franchise owners like you encourage key people to stick around? And bring fresh talent into the fold?
Cue: share schemes. Share schemes give your team more skin in the game. And highly engaged teams can increase profitability by 23%, according to Gallup.
Join us to learn how to confidently design and manage a share scheme that is right for your business.
Date: Thursday, July 13
Time: 11:00 AM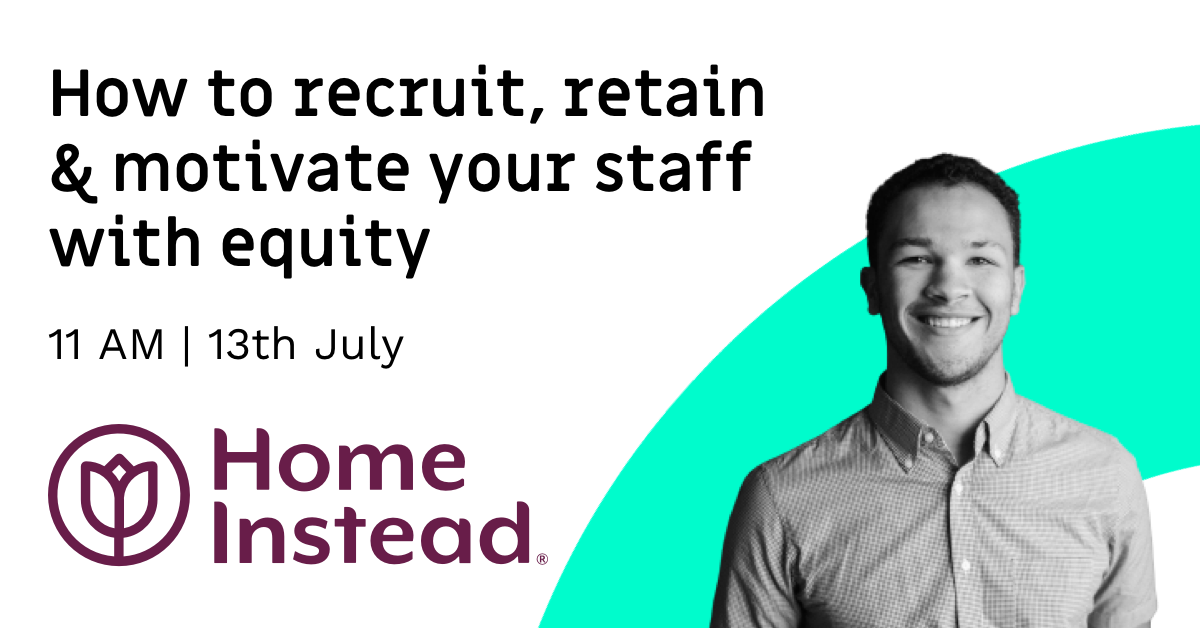 Matt
Phillips
Vestd Head of Business Development
Matt Phillips leads an experienced team of Equity Consultants at Vestd. Matt's worked with companies at every stage of the journey, from startups and scaleups to big names.

Like many of the team, Matt had first-hand experience of how complex and cumbersome the implementation of share schemes can be and wanted to make it easier for UK SMEs to unlock the power of equity. And that's why Matt joined Vestd, the UK's original share scheme and equity management platform.
What I'll cover
The benefits of using share schemes
How to design a share scheme that meets your business needs
Dealing with common issues that can arise when managing a share scheme
A step-by-step guide on how to set up your scheme on the Vestd platform
Who should attend
This webinar is for all Home Instead franchisees. As Home Instead's approved share scheme provider, we already work with a number of Home Instead franchisees to help them retain, recruit, and motivate key numbers of the staff. To quote award-winning multi-site owner Suhail Rehman, "I think the impact on the team has been fantastic.."
The platform itself allows you to manage all aspects of share and option management concisely in one place. The automations and integrations save you time. But while the platform is great, it is the team that makes Vestd stand out. From pre-sales to onboarding and the ever-helpful support team - not only do they support on the platform but provide excellent knowledge in this area.

Chief Operating Officer, Findr
Great platform. The team always provide brilliant support. I would definitely recommend using Vestd to anyone who needs to set up and administer an EMI scheme.

Straight forward and structured approach - so good for founders and also FD/CFO/advisor who is looking to get share capital and share option schemes in place.

A fantastic platform. The price is fixed. The customer support is fantastic and readily available. They have held our hand right through the whole process.

I love Vestd and I wish I had found it sooner. It makes the whole process of issuing shares whether they're growth shares or ordinary shares incredibly simple.

Amazing shift from Excel to Vestd. The support team were amazing and did a great job of completing our setup and we have been very pleased at being able to better manage our governance over time.

Why share equity with your team?
Get your questions answered faster
Schedule a free, 1-2-1 equity consultation and get on the fast track to launching your own growth share scheme.