All plans include
Digital equity management, the ability to issue shares & options instantly, a real time cap table, legal docs, the option scheme designer and shareholder dashboards.
Everything you need to launch and manage a scheme
Vestd is the UK's first, most advanced and only regulated digital share scheme platform. Here's what makes it stand out...
Guided setup & lifetime support
Equity can be complex, so we provide expert guidance from start to finish. We help hundreds of UK SMEs design tax-efficient schemes every week.
Full Companies House integration
Vestd is the only platform with full, two-way Companies House integration, which means you can avoid a ton of paperwork. Everything is done digitally.
No need to involve lawyers & accountants
We have an in-house team of valuations analysts and provide legal docs as part of our service. You don't need to ask anyone else for help (or pay third party fees).
Schemes for your team, advisors & NEDs
We offer various scheme types depending on who you want to reward, including Real Shares, EMI & Unapproved Options, Growth Shares and Agile Partnerships™.
Keep track of who owns what
Get a 100% accurate view of your ownership structure via our real time and historic cap tables. You can model future investment or exit scenarios too.
The original EMI scheme platform
More than 13,000 SMEs have launched an EMI options scheme. The benefits are fantastic, for you and your employees:
Recipients pay just 10% CGT on any gains at the time of sale
The scheme can be conditional (you set the terms)
You can offset the entire costs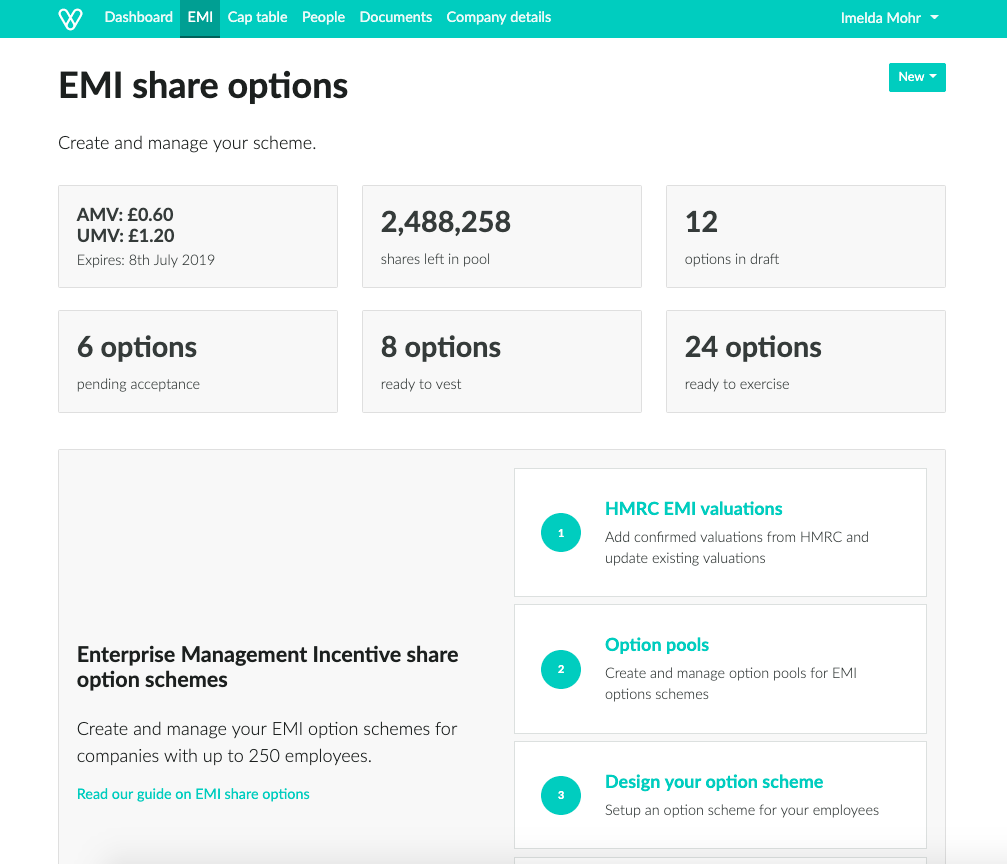 Get on the fast track
Set up a 1-2-1 discovery call with one of our equity specialists. We will explore:
Your company structure
The best scheme types for your needs
How to protect existing shareholders
Setting conditions and milestones
The costs and tax implications
We'll also answer any questions you have about sharing ownership.
Figure out when would be a good time to talk and schedule a video meeting (or contact us to request a phone call).