Even if there are no changes to your EMI or CSOP scheme, you still need to submit a nil return.
To submit a nil return you need to log into the PAYE section of HMRC's website and select Employment Related Securities. Once in the ERS system select the scheme you're interested in filing for from the list of schemes and arrangements.
Please note the screenshots are for submitting an EMI nil return, but the process is largely the same for CSOP.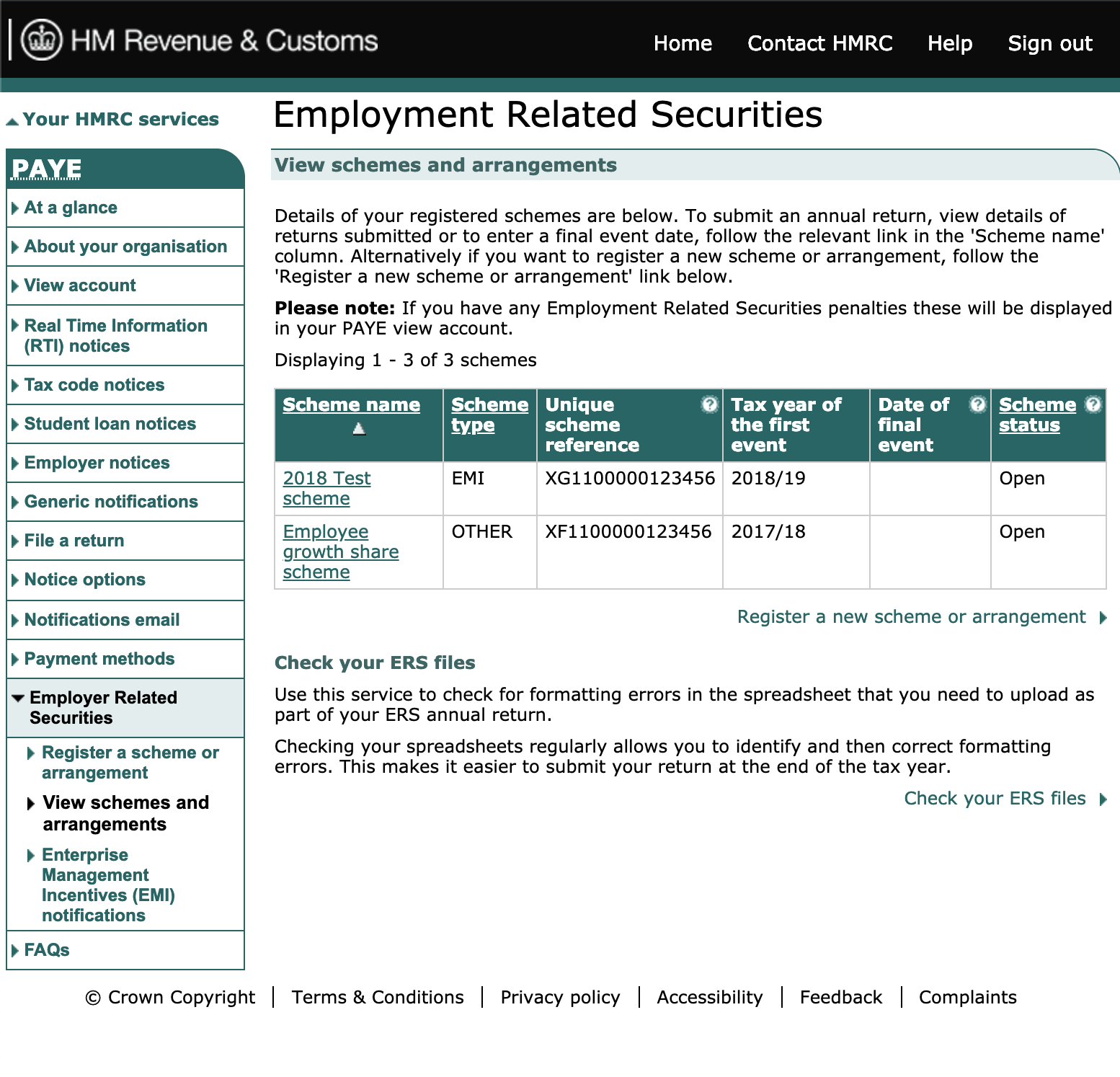 You should then see the option to submit an annual return.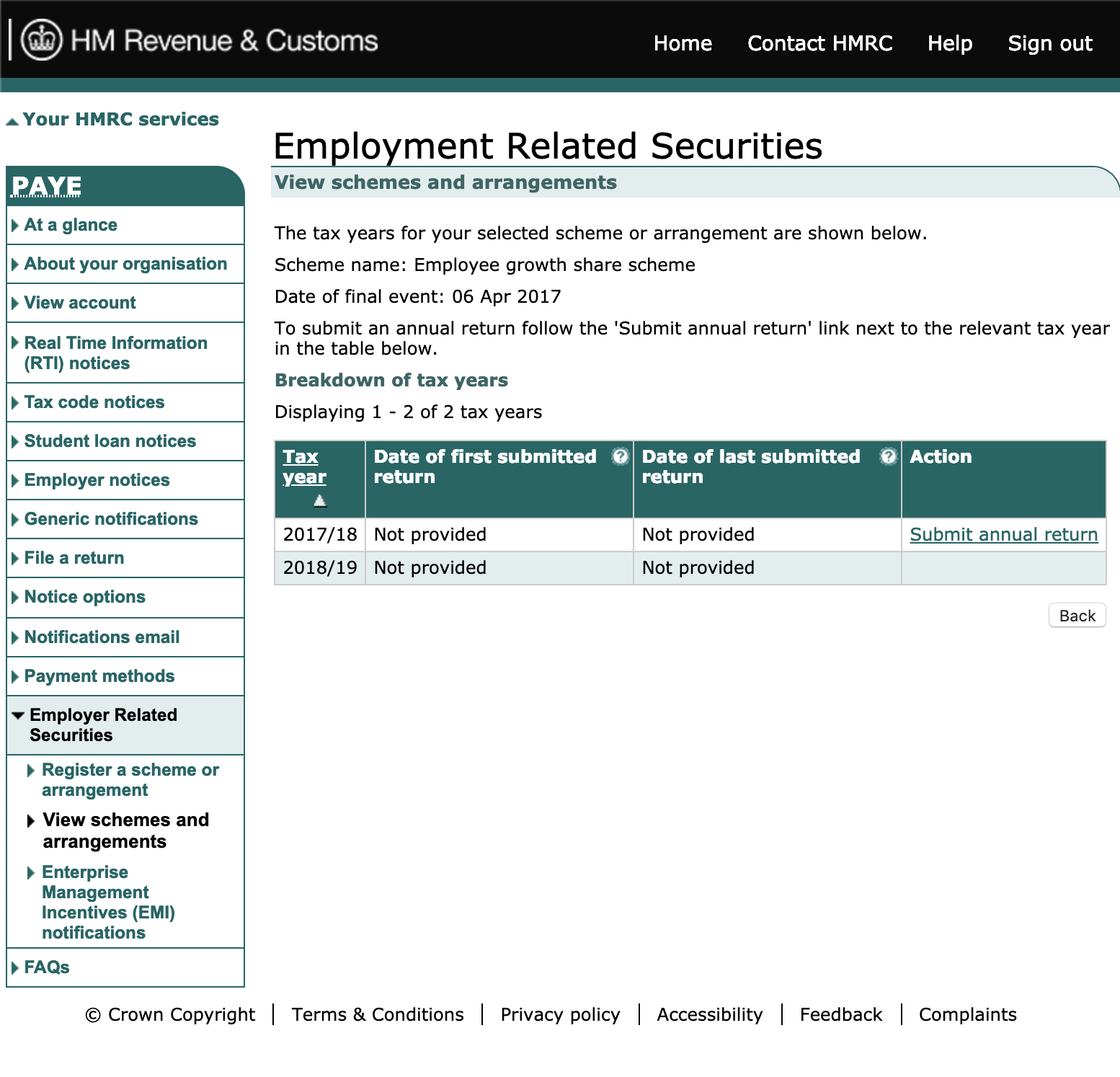 Once you click on submit annual return you will be taken to the new HMRC site. Once there click Start to begin the process.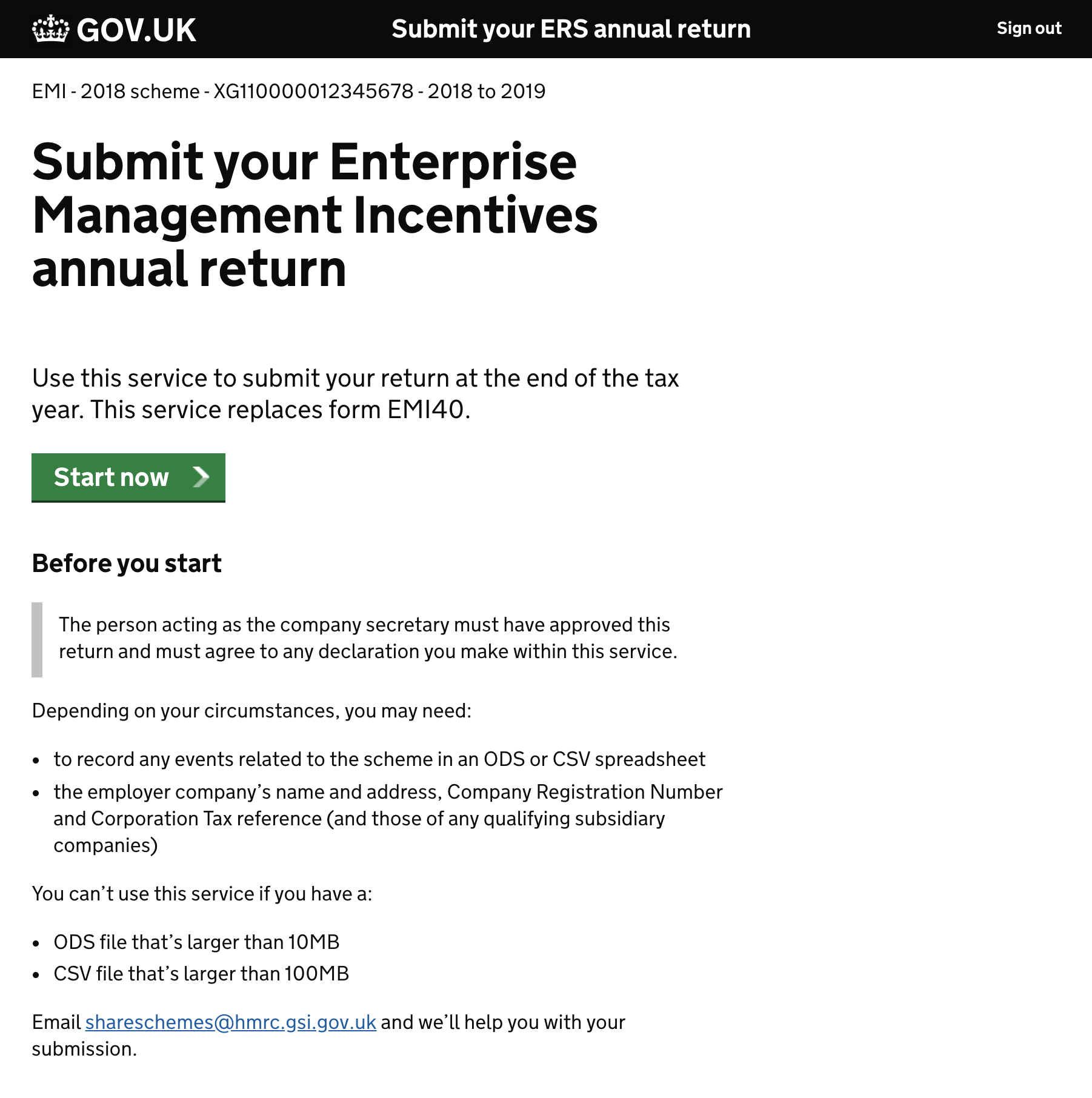 When asked about activity during the year select no.
If activity has taken place please take a look at the other help guide.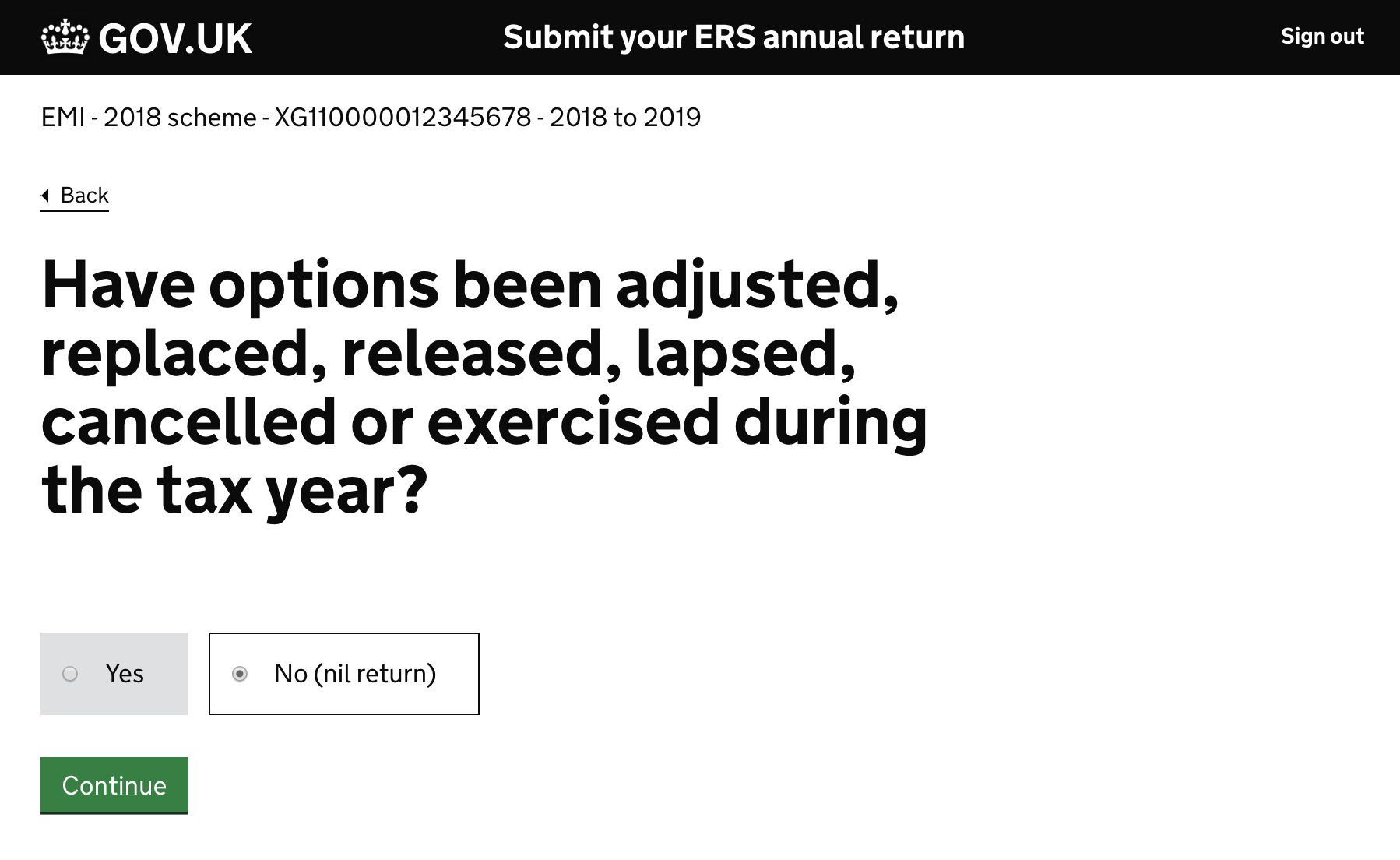 You then need to enter your company details, the name and registered address as well as company number and corporation tax reference.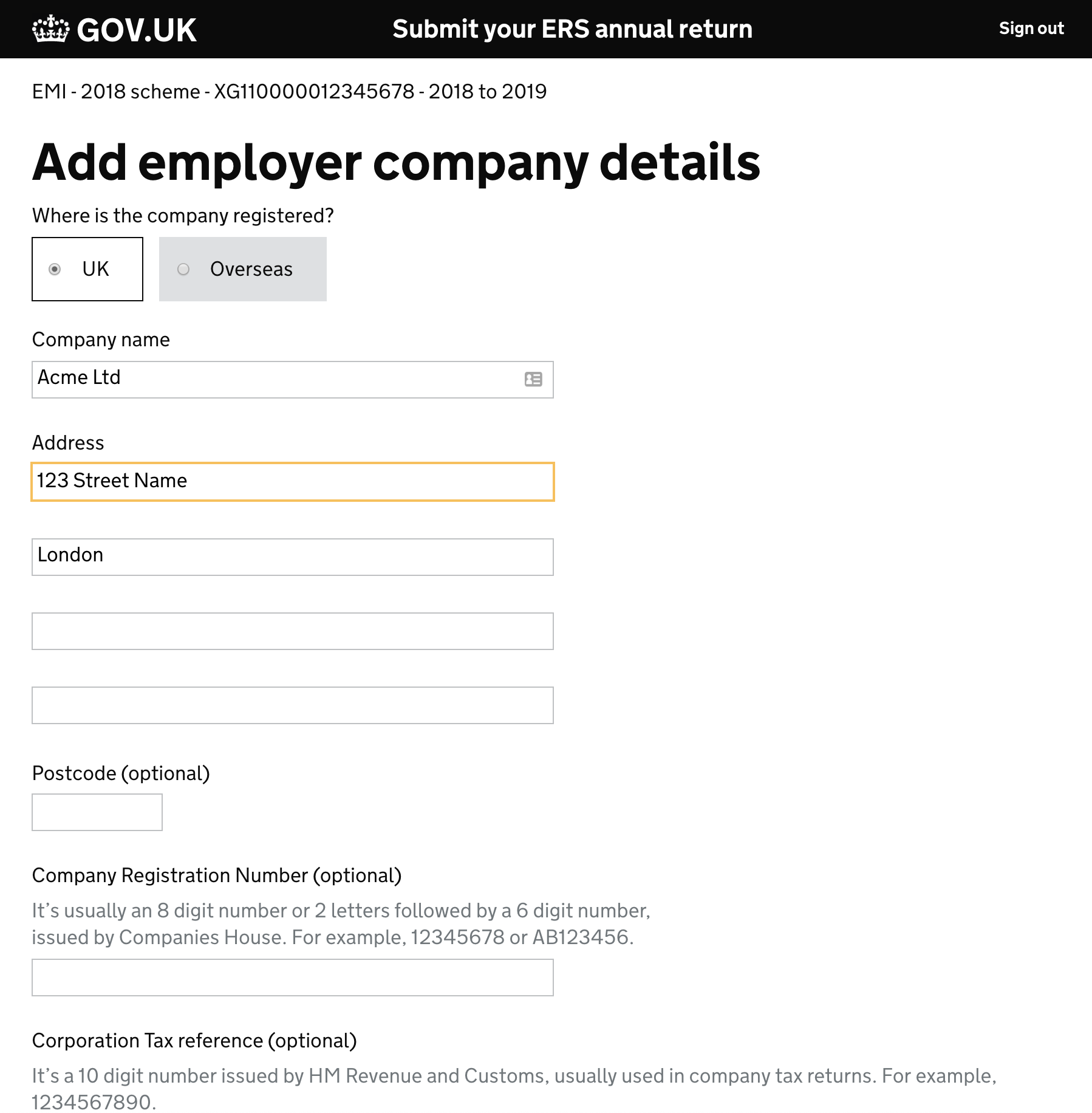 You will then be asked about any subsidiary companies to ensure the scheme is still compliant.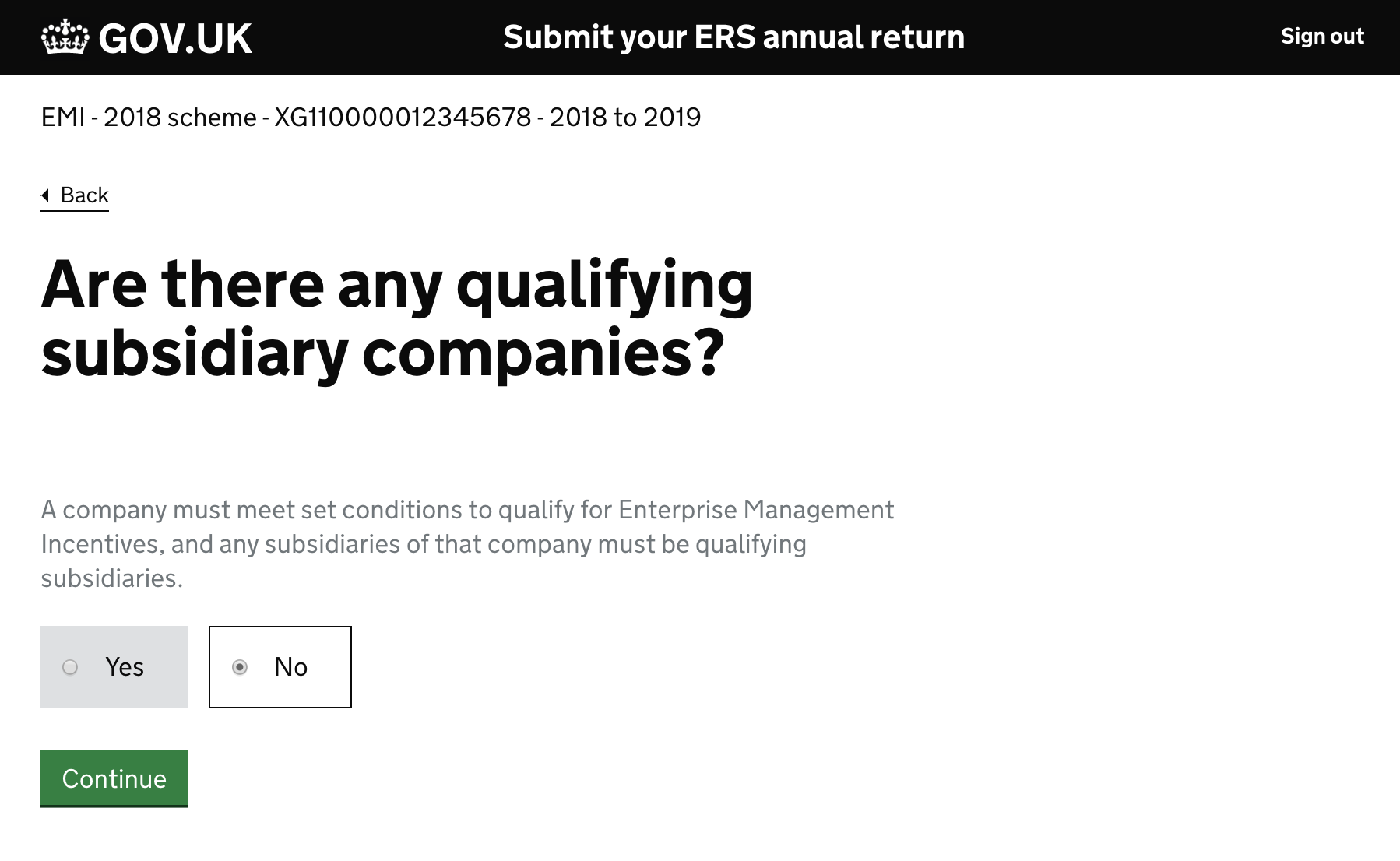 Finally you can review the information you have entered and submit your return.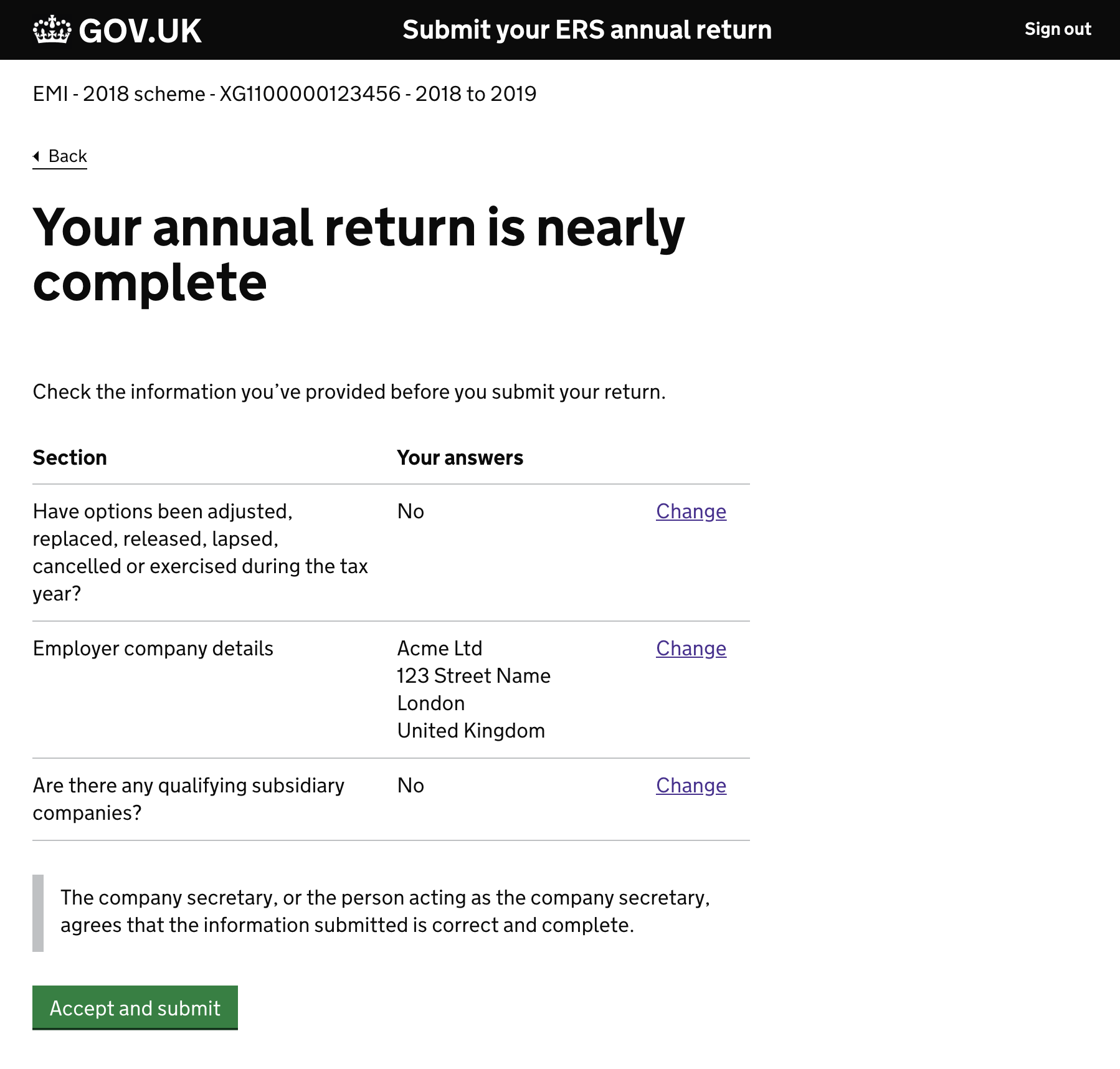 Our team, content and app can help you make informed decisions. However, any guidance and support should not be considered as 'legal or financial advice.'