Increase account security by enabling 2-factor authentication.
2-factor authentication login is available to all users and can be turned on or off at any time.
To set up 2FA, please download the Google Authenticator app to your mobile device. You'll need to use this app every time you log into your Vestd account.
To set up 2FA, log in to Vestd and click your initials in the top right corner, then select Personal details & password from the dropdown menu.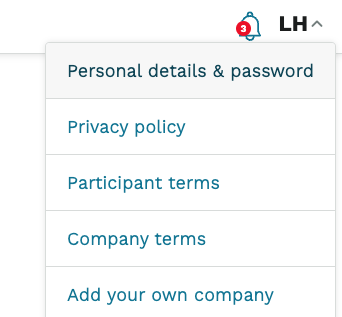 Then click 2-step login and your page will look like so:

Click Set up Google Authenticator and open the Google Authenticator app on your phone, then scan the QR code.
Your phone will then show a 6-digit code - enter that code into the field and click Enable 2-step login.
2FA will now be set up on your account. Next time you log in, you'll be asked to enter the code from the Google Authenticator app.
Our team, content and app can help you make informed decisions. However, any guidance and support should not be considered as 'legal, tax or financial advice.'