Six questions to ask before setting up a share scheme
Setting the right incentives with share schemes, deciding the number of shares to give, and safeguarding your business if someone leaves.
A pay rise in this economy? Instead of hiking pay, businesses in the UK are rewarding their employees by sharing ownership with them.
Share schemes have been known to advance business growth and performance. But setting up share schemes can be tricky without the right support.
Join us for this webinar to know the six things you need to know to create the share scheme that's right for your business.
Date: Wednesday, March 8
Time: 11:00 AM
What you'll learn
How to set aside equity for your team
How to build a share scheme tailored to your business
What to do if someone decides to leave
About your host
Chris Hill
Vestd Equity Consultant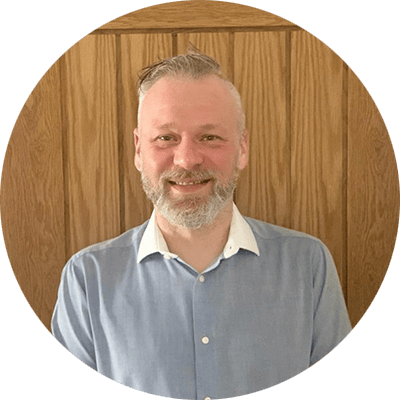 Chris is a share scheme specialist at Vestd. Before joining Vestd, Chris worked mainly with UK SMEs in the manufacturing sector.
Today, Chris works closely with founders, financial directors and accountants to help them understand and identify the best share scheme solutions to meet their needs.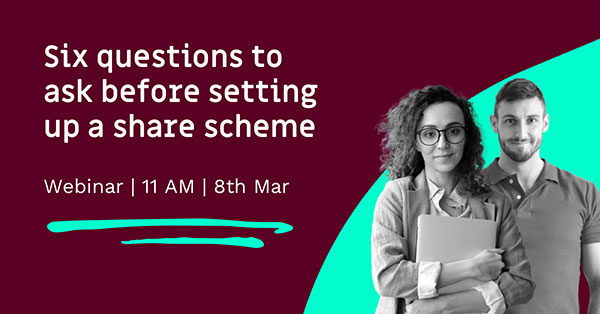 Why share equity with your team
Ramp up overall business growth
Sharing equity creates a stronger team that works harder and is committed to making the business a success.
Motivate your team to perform
Conditional equity agreements get the best out of your team and helps you hit your growth targets.
Retain the best talent
Share schemes are proven to increase employee retention. Hold onto top talent for longer by offering equity.
Increase productivity
Employees with equity work harder, because they feel directly responsible for the value of their company.
Improve employee engagement
The more all employees feel included in the success of the business, the more they're motivated to contribute.
Reduce the cost of hiring A-players
Landing star players for key roles can cost a fortune in this highly competitive market. Equity is a fantastic incentive.
Want to get on the fast track?
Schedule a free, 1-2-1 equity consultation and get on the fast track to launching your own custom share scheme.